Bulwark FR HFM2MU FR Face Mask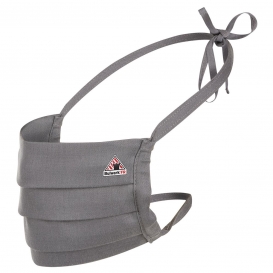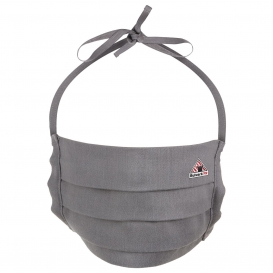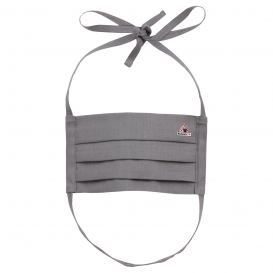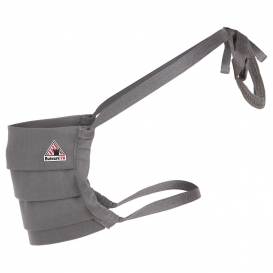 This item will be unavailable for purchase once all inventory is sold.
This item will be unavailable for purchase once all inventory is sold.
Item#: VF-HFM2MU
MPN: HFM2MU
Description
Item#: VF-HFM2MU Description
Bulwark FR HFM2MU Features:
Pleated front that expands for full protection
Single-tie, adjustable strap made of FR fabric
Sold in packs of (5) may contain mixed assortment of colors: grey, navy, khaki and orange
Fabric: EXCEL FR® ComforTouch® Flame-resistant, 6.0 oz. (205 g/m2) Twill, 88% Cotton / 12% Nylon
Care: Industrial Laundry - Heavy Soil, Industrial Laundry - Light Soil, Home Wash
Protection: ATPV 9.1 calories/cm2
Country of Origin: Imported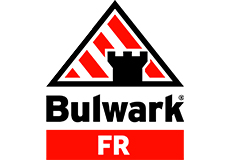 VF Imagewear's fastest growing workwear brand, Bulwark offers a line of FR apparel, including shirts, pants, jackets, coveralls, and more.
Item Reviews
This item has not been reviewed.
Be the first to

review this item

.
Returns & Exchanges
30 Day Return Policy
Our return policy gives you 30 days to return your products. This 30 day period begins on the date your order is delivered and includes both business and non-business days. Returned products must be in new, unused, and resalable condition. Customized products cannot be returned. If something is wrong with your order containing customized products, please contact us at 904-296-2240
To start a return, visit our Returns Center or learn more by reading our .
Shipping Information
Under normal circumstances, in stock orders placed by 12:00 PM EST are usually shipped out the following business day (Monday through Friday, excluding national holidays).
Due to a recent surge in online ordering across the country, most in stock orders are currently shipping out in 1-3 business days. Orders containing products that are not in stock can take longer to ship. Products that are not in stock have an estimated ship time located in the stock status section of the product page.
Find more shipping information or how to track your order in the Customer Center.
Trending
FR Clothing
products