Today's customer service hours: 8am-6pm EST
Carhartt 103104 Women's Rugged Professional Series Original Fit Pants - Black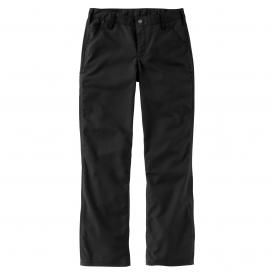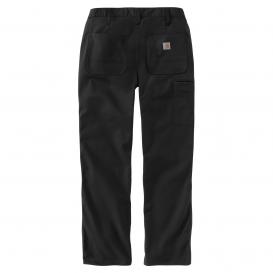 Please select a Size & Pant Inseam
Please select a Size & Pant Inseam
Select the size and quantity below.
Click "Add Another Color" for more options

Item#: CAR-103104-001
Color: Black
Subtotal

(before discounts)

:
Step 1: Customization

Information
Next Step
Additional

Location
Step 2: Select Colors & Sizes
Select the size and quantity below.
Click "Add Another Color" for more options

Item#: CAR-103104-001
Color: Black
Step 3: Review & Add to Cart
Please complete all required fields before submitting customization.
Description
Item#: CAR-103104-001 Description
A white-collar look with a blue-collar spirit. These women's work pants are made of midweight fabric designed to fight stains and hold color. They're made with durable triple-stitched seams, plus enough stretch to give you a free range of motion on the job.
Carhartt 103104 Features:
8-ounce, 59% cotton / 39% polyester / 2% spandex
Built to move with Rugged Flex® stretch technology
Stain Breaker® technology releases stains
Carhartt-strong, triple-stitched main seams
Colorfast for a professional appearance wash after wash
Mid-rise sits just below the waist with a comfortable hip and thigh and a straight leg opening
Strong sewn-on-seam belt loops
Reinforced front slash pocket
Right-leg cell phone pocket
Two reinforced back pockets
Care:
Machine wash warm, separately. Use only non-chlorine bleach. Tumble dry high, remove promptly. Do not use fabric softeners. Warm iron if needed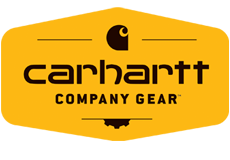 America's premium workwear brand since 1889, Carhartt Company Gear™ is designed to outfit your crew with highly durable and comfortable work apparel.
Item Reviews
This item has not been reviewed.
Be the first to

review this item

.
Returns & Exchanges
30 Day Return Policy
Our return policy gives you 30 days to return your products. This 30 day period begins on the date your order is delivered and includes both business and non-business days. Returned products must be in new, unused, and resalable condition. Customized products cannot be returned. If something is wrong with your order containing customized products, please contact us at 904-296-2240
To start a return, visit our Returns Center or learn more by reading our .
Shipping Information
Under normal circumstances, in stock orders placed by 12:00 PM EST are usually shipped out the following business day (Monday through Friday, excluding national holidays).
Due to a recent surge in online ordering across the country, most in stock orders are currently shipping out in 1-3 business days. Orders containing products that are not in stock can take longer to ship. Products that are not in stock have an estimated ship time located in the stock status section of the product page.
Find more shipping information or how to track your order in the Customer Center.
EAN/UPC
EAN/UPC
18 / Short (29"-30") : 889192781542
12 / Short (29"-30") : 889192781450
8 / Short (29"-30") : 889192781696
6 / Short (29"-30") : 889192781665
4 / Short (29"-30") : 889192781634
2 / Short (29"-30") : 889192781573
16 / Short (29"-30") : 889192781511
14 / Short (29"-30") : 889192781481
10 / Short (29"-30") : 889192781429
12 / Regular (31"-32") : 889192781122
10 / Regular (31"-32") : 889192781092
8 / Regular (31"-32") : 889192781368
6 / Regular (31"-32") : 889192781337
4 / Regular (31"-32") : 889192781306
2 / Regular (31"-32") : 889192781245
18 / Regular (31"-32") : 889192781214
16 / Regular (31"-32") : 889192781184
14 / Regular (31"-32") : 889192781153
10 / Tall (33"-34") : 889192781757
12 / Tall (33"-34") : 889192781788
14 / Tall (33"-34") : 889192781818
16 / Tall (33"-34") : 889192781849
18 / Tall (33"-34") : 889192781870
2 / Tall (33"-34") : 889192781900
4 / Tall (33"-34") : 889192781962
6 / Tall (33"-34") : 889192781993
8 / Tall (33"-34") : 889192782020
Trending
Workwear
products
Featured

Item

recommendations