Elvex SG-31WS5-AF Brow-Specs Safety Glasses - Black Frame - Green IR5 Anti-Fog Lens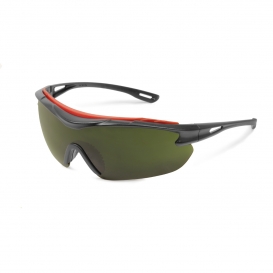 This item will be unavailable for purchase once all inventory is sold.
This item will be unavailable for purchase once all inventory is sold.
Item#: ELV-SG-31WS5-AF
MPN: SG-31WS5-AF
Description
Item#: ELV-SG-31WS5-AF Description
Elvex Brow-Specs provide the wearer with additional comfort from the brow guard and wraparound lens for uncompromised peripheral vision. The Brow-Specs sleek design delivers extended coverage with maximum protection keeping debris and sweat from your eyes.
Elvex Brow-Specs Features:
Ballistic Vo rated and high velocity impact resistant
EVA closed cell foam brow guard provides extra comfort
Extended wraparound polycarbonate lens provides greater coverage
Impact resistant molded lens with SuperCoat anti-fog coating
Anti-slip rubber vented nose bridge
100% UV protection
Complies with ANSI Z87.1-2010 (+) & CE-EN-166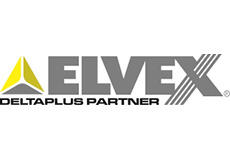 Elvex is a leader in stylish safety gear. Trust Elvex for hearing protection, face protection, leg protection, and more.
Item Reviews
Total: 1 Review

Rating: 4.0
T - 01/14/15
glasses review
Guard on top really helps with over head projects. I would go with the clear lens (SG-31C-AF) for working under a car - my one regret with this pair. The seal is perfect for many working conditions, but the yellow tint interferes in darker area projects. Drywall tear-down and falling overhead debris in lighted areas make these a must have.
Returns & Exchanges
30 Day Return Policy
Our return policy gives you 30 days to return your products. This 30 day period begins on the date your order is delivered and includes both business and non-business days. Returned products must be in new, unused, and resalable condition. Customized products cannot be returned. If something is wrong with your order containing customized products, please contact us at 904-296-2240
To start a return, visit our Returns Center or learn more by reading our .
Shipping Information
Under normal circumstances, in stock orders placed by 12:00 PM EST are usually shipped out the following business day (Monday through Friday, excluding national holidays).
Due to a recent surge in online ordering across the country, most in stock orders are currently shipping out in 1-3 business days. Orders containing products that are not in stock can take longer to ship. Products that are not in stock have an estimated ship time located in the stock status section of the product page.
Find more shipping information or how to track your order in the Customer Center.
Trending
Safety Glasses
products
Featured

Item

recommendations