Today's customer service hours: 8am-6pm EST
Horace Small HS2716 Men's Sentry Trousers - Spruce Green/Grey Stripe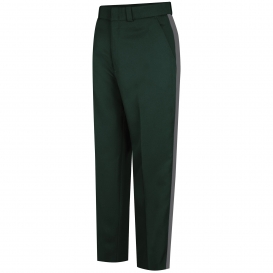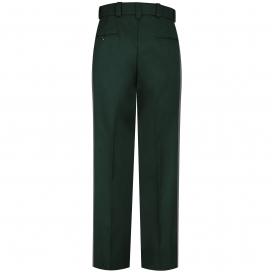 Color: Spruce Green/Grey Stripe
Select the size and quantity below.
Click "Add Another Color" for more options

Item#: VF-HS2716
Color: Spruce Green/Grey Stripe
Select a color
Color: Spruce Green/Grey Stripe
Subtotal

(before discounts)

:
Step 1: Customization

Information
Next Step
Additional

Location
Step 2: Select Colors & Sizes
Select the size and quantity below.
Click "Add Another Color" for more options

Item#: VF-HS2716
Color: Spruce Green/Grey Stripe
Select a color
Color: Spruce Green/Grey Stripe
Step 3: Review & Add to Cart
Please complete all required fields before submitting customization.
Item#: VF-HS2716
MPN: HS2716
Available Customization
Screen Printing
Vinyl Heat Press
Embroidery
Matching Style
Horace Small HS2713 Women's Sentry Trousers - Spruce Green

$59.49
Description
Item#: VF-HS2716 Description
Combined with our Sentry® shirts, the Sentry® Plus Trouser completes the professional look for an affordable price. The 100% polyester pant features gabardine weave with wickable soil release, double welt, topstitched hip pockets, Cool-Flex® with Banrol® technology in the waistband, and bartacks at all stress points. A lined crotch is offered in men's sizes and Horace Small Comfort Cool-Flex® waistband in women's sizes.
Horace Small HS2716 Features:
Belt Loops: ¾" Lined
Blend: 100% Polyester / VISA® Finish with Solarban® technology
Care: Home Wash or Dry Clean
Closure:

Brass Ratcheting Zipper and Crush-Proof Hook & Eye Closure
French-Fly Tab on Men's Styles

Fabric: 7.5 oz. Twill
Finish: Moisture Management, Soft Hand and Permanent Soil Release
Waistband:

Men's Style: Comfort Cool-Flex®
Women's Style: Function Fit with Comfort Cool-Flex®

Pocket:

Quarter-Top Front Pockets
Double-Welt, Topstitched Hip Pockets with Triangle Bartacks and Button-Tab Left-Pocket Closure

Other:

Bartacks at All Stress Points
Crotch Lining on Men's Styles
For Matching Shirt-Line, See Sentry Plus Shirt
Designed to Meet the Specifications of the State of Florida
Available with 1" Black or Grey in the Seam Stripe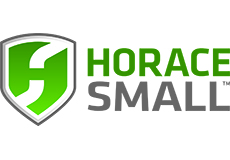 Founded in 1937 and now part of the VF family of brands, Horace Small offers an extensive line of uniforms for public safety officials.
Item Reviews
Total: 3 Reviews

Rating: 5.0
Bobolink - 12/31/19
Amazing Trousers
These are truly wonderful pants. They are perfectly tailored and fit exactly right. Washable, too. While a bit more costly than many everyday pants, they are worth every bit the price.
Enforcer - 05/16/19
Great pants
Great pants from Horace Small. Well built, should last everyday use.
Returns & Exchanges
30 Day Return Policy
Our return policy gives you 30 days to return your products. This 30 day period begins on the date your order is delivered and includes both business and non-business days. Returned products must be in new, unused, and resalable condition. Customized products cannot be returned. If something is wrong with your order containing customized products, please contact us at 904-296-2240
To start a return, visit our Returns Center or learn more by reading our .
Shipping Information
Under normal circumstances, in stock orders placed by 12:00 PM EST are usually shipped out the following business day (Monday through Friday, excluding national holidays).
Due to a recent surge in online ordering across the country, most in stock orders are currently shipping out in 1-3 business days. Orders containing products that are not in stock can take longer to ship. Products that are not in stock have an estimated ship time located in the stock status section of the product page.
Find more shipping information or how to track your order in the Customer Center.
EAN/UPC
EAN/UPC
w28 / Unhemmed : 763303555850
w44 / Unhemmed : 763303560922
w54 / Unhemmed : 763303562872
w52 / Unhemmed : 763303562483
w50 / Unhemmed : 763303562094
w30 / Unhemmed : 763303556635
w46 / Unhemmed : 763303561318
w48 / Unhemmed : 763303561707
w42 / Unhemmed : 763303560533
w40 / Unhemmed : 763303560144
w38 / Unhemmed : 763303559759
w26 / Unhemmed : 763303558974
w34 / Unhemmed : 763303558196
w32 / Unhemmed : 763303557410
w30 / 24" Inseam : 763303556642
w34 / 24" Inseam : 763303558202
w54 / 24" Inseam : 763303562889
w46 / 24" Inseam : 763303561325
w50 / 24" Inseam : 763303562100
w38 / 24" Inseam : 763303559766
w28 / 24" Inseam : 763303555867
w44 / 24" Inseam : 763303560939
w32 / 24" Inseam : 763303557427
w42 / 24" Inseam : 763303560540
w40 / 24" Inseam : 763303560151
w52 / 24" Inseam : 763303562490
w48 / 24" Inseam : 763303561714
w36 / 24" Inseam : 763303558981
w34 / 25" Inseam : 763303558219
w42 / 25" Inseam : 763303560557
w48 / 25" Inseam : 763303561721
w36 / 25" Inseam : 763303558998
w46 / 25" Inseam : 763303561332
w44 / 25" Inseam : 763303560946
w38 / 25" Inseam : 763303559773
w40 / 25" Inseam : 763303560168
w32 / 25" Inseam : 763303557434
w50 / 25" Inseam : 763303562117
w54 / 25" Inseam : 763303562896
w30 / 25" Inseam : 763303556659
w52 / 25" Inseam : 763303562506
w28 / 25" Inseam : 763303555874
w36 / 26" Inseam : 763303559001
w34 / 26" Inseam : 763303558226
w44 / 26" Inseam : 763303560953
w38 / 26" Inseam : 763303559780
w30 / 26" Inseam : 763303556666
w46 / 26" Inseam : 763303561349
w42 / 26" Inseam : 763303560564
w48 / 26" Inseam : 763303561738
w54 / 26" Inseam : 763303562902
w28 / 26" Inseam : 763303555881
w40 / 26" Inseam : 763303560175
w32 / 26" Inseam : 763303557441
w52 / 26" Inseam : 763303562513
w50 / 26" Inseam : 763303562124
w54 / 27" Inseam : 763303562919
w30 / 27" Inseam : 763303556673
w34 / 27" Inseam : 763303558233
w44 / 27" Inseam : 763303560960
w32 / 27" Inseam : 763303557458
w40 / 27" Inseam : 763303560182
w38 / 27" Inseam : 763303559797
w36 / 27" Inseam : 763303559018
w50 / 27" Inseam : 763303562131
w52 / 27" Inseam : 763303562520
w28 / 27" Inseam : 763303555898
w46 / 27" Inseam : 763303561356
w42 / 27" Inseam : 763303560571
w48 / 27" Inseam : 763303561745
w42 / 28" Inseam : 763303560588
w38 / 28" Inseam : 763303559803
w54 / 28" Inseam : 763303562926
w28 / 28" Inseam : 763303555904
w50 / 28" Inseam : 763303562148
w44 / 28" Inseam : 763303560977
w36 / 28" Inseam : 763303559025
w46 / 28" Inseam : 763303561363
w30 / 28" Inseam : 763303556680
w34 / 28" Inseam : 763303558240
w52 / 28" Inseam : 763303562537
w48 / 28" Inseam : 763303561752
w32 / 28" Inseam : 763303557465
w40 / 28" Inseam : 763303560199
w44 / 29" Inseam : 763303560984
w52 / 29" Inseam : 763303562544
w54 / 29" Inseam : 763303562933
w42 / 29" Inseam : 763303560595
w50 / 29" Inseam : 763303562155
w46 / 29" Inseam : 763303561370
w48 / 29" Inseam : 763303561769
w40 / 29" Inseam : 763303560205
w32 / 29" Inseam : 763303557472
w34 / 29" Inseam : 763303558257
w30 / 29" Inseam : 763303556697
w28 / 29" Inseam : 763303555911
w36 / 29" Inseam : 763303559032
w38 / 29" Inseam : 763303559810
w40 / 30" Inseam : 763303560212
w34 / 30" Inseam : 763303558264
w46 / 30" Inseam : 763303561387
w48 / 30" Inseam : 763303561776
w36 / 30" Inseam : 763303559049
w54 / 30" Inseam : 763303562940
w44 / 30" Inseam : 763303560991
w28 / 30" Inseam : 763303555928
w32 / 30" Inseam : 763303557489
w50 / 30" Inseam : 763303562162
w52 / 30" Inseam : 763303562551
w42 / 30" Inseam : 763303560601
w30 / 30" Inseam : 763303556703
w38 / 30" Inseam : 763303559827
w48 / 31" Inseam : 763303561783
w46 / 31" Inseam : 763303561394
w52 / 31" Inseam : 763303562568
w40 / 31" Inseam : 763303560229
w30 / 31" Inseam : 763303556710
w38 / 31" Inseam : 763303559834
w34 / 31" Inseam : 763303558271
w28 / 31" Inseam : 763303555935
w44 / 31" Inseam : 763303561004
w36 / 31" Inseam : 763303559056
w32 / 31" Inseam : 763303557496
w54 / 31" Inseam : 763303562957
w42 / 31" Inseam : 763303560618
w50 / 31" Inseam : 763303562179
w28 / 32" Inseam : 763303555942
w50 / 32" Inseam : 763303562186
w30 / 32" Inseam : 763303556727
w32 / 32" Inseam : 763303557502
w52 / 32" Inseam : 763303562575
w48 / 32" Inseam : 763303561790
w46 / 32" Inseam : 763303561400
w44 / 32" Inseam : 763303561011
w36 / 32" Inseam : 763303559063
w40 / 32" Inseam : 763303560236
w34 / 32" Inseam : 763303558288
w38 / 32" Inseam : 763303559841
w42 / 32" Inseam : 763303560625
w54 / 32" Inseam : 763303562964
w38 / 33" Inseam : 763303559858
w50 / 33" Inseam : 763303562193
w42 / 33" Inseam : 763303560632
w46 / 33" Inseam : 763303561417
w54 / 33" Inseam : 763303562971
w36 / 33" Inseam : 763303559070
w52 / 33" Inseam : 763303562582
w30 / 33" Inseam : 763303556734
w48 / 33" Inseam : 763303561806
w44 / 33" Inseam : 763303561028
w32 / 33" Inseam : 763303557519
w40 / 33" Inseam : 763303560243
w34 / 33" Inseam : 763303558295
w28 / 33" Inseam : 763303555959
w54 / 34" Inseam : 763303562988
w38 / 34" Inseam : 763303559865
w28 / 34" Inseam : 763303555966
w40 / 34" Inseam : 763303560250
w46 / 34" Inseam : 763303561424
w50 / 34" Inseam : 763303562209
w30 / 34" Inseam : 763303556741
w36 / 34" Inseam : 763303559087
w48 / 34" Inseam : 763303561813
w44 / 34" Inseam : 763303561035
w34 / 34" Inseam : 763303558301
w32 / 34" Inseam : 763303557526
w52 / 34" Inseam : 763303562599
w42 / 34" Inseam : 763303560649
w32 / 35" Inseam : 763303557533
w52 / 35" Inseam : 763303562605
w28 / 35" Inseam : 763303555973
w50 / 35" Inseam : 763303562216
w30 / 35" Inseam : 763303556758
w48 / 35" Inseam : 763303561820
w46 / 35" Inseam : 763303561431
w34 / 35" Inseam : 763303558318
w44 / 35" Inseam : 763303561042
w36 / 35" Inseam : 763303559094
w42 / 35" Inseam : 763303560656
w38 / 35" Inseam : 763303559872
w40 / 35" Inseam : 763303560267
w54 / 35" Inseam : 763303562995
Trending
Workwear
products
Featured

Item

recommendations