Krylon ColorWorks Maintenance Choice Enamels 16oz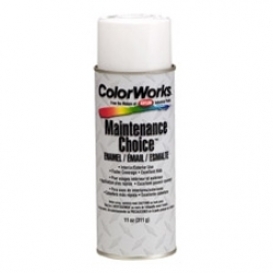 Select the size and quantity below.

Item#: KRY-CWMCE-16oz
MPN: CWMCE-16OZ
Item Attributes
Department: Marking and Barrier
Brand: Krylon
Series: Colorworks
Type: General Purpose Paint
Material: Enamel
Other: Aerosol
Description
Item#: KRY-CWMCE-16oz Description
ColorWorks is a fast drying, modified alkyd enamel for multi-purpose industrial applications. ColorWorks provides excellent performance for both interior and exterior general purpose applications and will resist chipping, fading, and peeling. Dries fast, in 15 minutes. Its high-solids content provides faster and further coverage, saving valuable time. This paint is recommended for general industrial maintenance and touch-up work.
High paint solids formula for excellent hide
Excellent high gloss retention
Fast drying
Interior/exterior use
Value and quality
Acrylic enamel formulation
Gloss Black
Flat Black
Gloss White
Flat White
Light Machinery Gray
Dark Machinery Gray
Industrial Gray
Safety Blue
Royal Blue
Navy Blue
Safety Green
Emerald Green
Hunter Green
Safety Red
Cherry Red
Safety Orange
Equipment Orange
Safety Yellow
Walnut Brown
Almond
Silver Aluminum
Gray Primer
Red Oxide Primer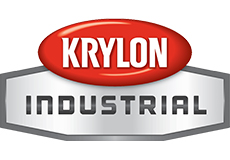 Krylon, the world's first aerosol paint supplier, remains the largest one today. This brand revolutionized the paint industry with marking paint, spray paint, and more.
Item Reviews
This item has not been reviewed.
Be the first to

review this item

.
Returns & Exchanges
30 Day Return Policy
Our return policy gives you 30 days to return your products. This 30 day period begins on the date your order is delivered and includes both business and non-business days. Returned products must be in new, unused, and resalable condition. Customized products cannot be returned. If something is wrong with your order containing customized products, please contact us at 904-296-2240
To start a return, visit our Returns Center or learn more by reading our .
Shipping Information
Under normal circumstances, in stock orders placed by 12:00 PM EST are usually shipped out the following business day (Monday through Friday, excluding national holidays).
Due to a recent surge in online ordering across the country, most in stock orders are currently shipping out in 1-3 business days. Orders containing products that are not in stock can take longer to ship. Products that are not in stock have an estimated ship time located in the stock status section of the product page.
Find more shipping information or how to track your order in the Customer Center.
EAN/UPC
EAN/UPC
Almond : 075577021222
Cherry Red : 075577021154
Dark Machinery Gray : 075577021055
Emerald Green : 075577021123
Equipment Orange : 075577021178
Flat Black : 075577021017
Flat White : 075577021031
Gloss Black : 075577021000
Gloss White : 075577021024
Gray Primer : 075577021246
Hunter Green : 075577021130
Industrial Gray : 075577021062
Light Machinery Gray : 075577021048
Navy Blue : 075577021109
Red Oxide Primer : 075577021253
Royal Blue : 075577021093
Safety Blue : 075577021086
Safety Green : 075577021116
Safety Orange : 075577021161
Safety Red : 075577021147
Safety Yellow : 0-75577-02118-5
Silver Aluminum : 075577021239
Walnut Brown : 075577021215