Today's customer service hours: 8:00am-7:00pm EST
Today's customer service hours: 8:00am-7:00pm EST
Resinet Heavy Duty Snow Control Fence - 4 ft x 100 ft - Green
Free Shipping Eligible
on Orders over $500
Subtotal

(before discounts)

:
Order Size
Discount +
Free Shipping
$500 - $1,999
5%
$2,000 - $4,999
7%
$5,000+
10%
*Some restrictions apply,
Description
Item#/MPN: SF5048100-GR Description
Resinet SF50 poly snow fence is designed to meet the requirements of state and local governments.SF50 still maintains the standard 40 pounds of weight for a 4 ft x 100 ft roll and maintains a nominal mesh opening of 55% to insure optimum snow control with an extended service life.The laminar design of the SF50 gives this fence more surface area for greater wind loading.
This is heavy duty snow control barrier fence.
Some Applications are:
Airports
Highway departments
Ski Areas
Access Roads
Specifications
Resin: IIDPE
Ultraviolet Resistance: Fully stabilized
Temperature Range: -60 degrees F. to 180 degrees F
Tensile Yield: 4450 psi
Ultimate Tensile Strength: 5200 psi
Tensile Strength: 370 LBS/FT
Elongation at Break: 150%
Nominal Mesh Opening: 1.5 in x 1.75 in
Size: 4 ft x 100 ft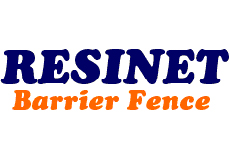 Resinet, the country's largest fence supplier, manufactures barricade fencing, barricade tape, and other construction products.
Item Reviews
Total: 3 Reviews

Rating: 4.7
douglas g. - 05/14/20
hd snow fence
This is a quality, heavy-duty product. Much better than the lightweight, flimsy fencing offered in the big-box home centers.
Mike - 12/22/15
Snow fence
Very pleased with weight of product.
M. Heskell - 04/21/16
Very pleased
Using this at lake entrance to keep debris from entering canal. Working great!
Returns & Exchanges
30 Day Return Policy
Our return policy gives you 30 days to return your products. This 30 day period begins on the date your order is delivered and includes both business and non-business days. Returned products must be in new, unused, and resalable condition. Customized products cannot be returned. If something is wrong with your order containing customized products, please contact us at 1-800-975-0986
To start a return, visit our Returns Center or learn more by reading our .
Shipping Information
Under normal circumstances, in stock orders placed by 12:00 PM EST are usually shipped out the following business day (Monday through Friday, excluding national holidays).
Due to a recent surge in online ordering across the country, most in stock orders are currently shipping out in 1-3 business days. Orders containing products that are not in stock can take longer to ship. Products that are not in stock have an estimated ship time located in the stock status section of the product page.
Find more shipping information or how to track your order in the Customer Center.