Today's customer service hours: 8am-6pm EST
Fame K75 Artist Smock - Ceil Blue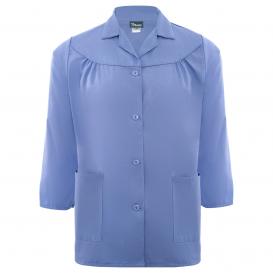 Item#: FAME-K75-Ceil-Blue
Select the size and quantity below.

Item#: FAME-K75-Ceil-Blue
Color: Ceil Blue
Step 1: Customization

Information
Select the size and quantity below.

Item#: FAME-K75-Ceil-Blue
Color: Ceil Blue
Step 3: Review & Add to Cart
Please complete all required fields before submitting customization.
Item#: FAME-K75-Ceil-Blue
MPN: K75-Ceil-Blue
Available Customization
Vinyl Heat Press
Embroidery
Description
Item#: FAME-K75-Ceil-Blue Description
This unisex artist smock provides great protection for all your art projects. No hassle cleaning: This is a smock that comes clean easily and won't look like a collage of last month's stains, thanks to the Dura Stain finish. This smock holds its shape all day and holds its color after many washings because it's made of durable 65/35 poly/cotton poplin. This artist smock features full length sleeves and four color-matched buttons to protect your clothes. There are also two lower patch pockets to hold all of your tools that you need.
Fame K75 Features:
Unisex artist smock with two, lower patch pockets, shirred styling from front and back yokes
Four color-matched buttons and full-length sleeves
65/35 poly/cotton poplin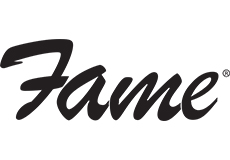 Fame Fabrics is America's premier apron source, producing a variety of aprons, chef apparel, and more. Fame Fabrics is associated with ERB Safety.
Item Reviews
Total: 3 Reviews

Rating: 4.3
Jo Ann - 09/04/20
How'd I live without this?
My only complaint is the sleeves which I've dragged through the paint a couple times. I think they should be elasticized.
Joseph M. - 01/22/19
Unisex?? Artist Smock
Just what I needed to keep my clothes paint free. The ONLY negative thing is...the smock is described as "unisex" but for this MALE...and other MALES that may consider buying it ...it buttons like a woman's blouse.
Rae - 01/08/19
Great Artist Smock
Just like a smock should be. Fits loosely. Just as pictured. Look forward to wearing it.
Returns & Exchanges
30 Day Return Policy
Our return policy gives you 30 days to return your products. This 30 day period begins on the date your order is delivered and includes both business and non-business days. Returned products must be in new, unused, and resalable condition. Customized products cannot be returned. If something is wrong with your order containing customized products, please contact us at 904-296-2240
To start a return, visit our Returns Center or learn more by reading our .
Shipping Information
Under normal circumstances, in stock orders placed by 12:00 PM EST are usually shipped out the following business day (Monday through Friday, excluding national holidays).
Due to a recent surge in online ordering across the country, most in stock orders are currently shipping out in 1-3 business days. Orders containing products that are not in stock can take longer to ship. Products that are not in stock have an estimated ship time located in the stock status section of the product page.
Find more shipping information or how to track your order in the Customer Center.
EAN/UPC
EAN/UPC
Small : 720609827173
Medium : 720609827180
Large : 720609827197
XL : 720609827203
2XL : 720609827210
3XL : 720609827227
Trending
Workwear
products
Featured

Item

recommendations