Today's customer service hours: 8am-6pm EST
Carhartt B151 Canvas Work Dungarees - Tan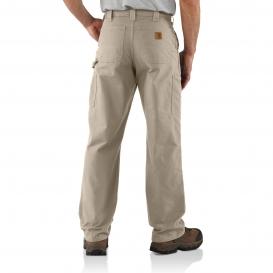 Select the size and quantity below.
Click "Add Another Color" for more options

Item#: SM-CTB151-Tan
Color: Tan
Step 1: Customization

Information
Step 2: Select Colors & Sizes
Select the size and quantity below.
Click "Add Another Color" for more options

Item#: SM-CTB151-Tan
Color: Tan
Step 3: Review & Add to Cart
Please complete all required fields before submitting customization.
Description
Item#: SM-CTB151-Tan Description
Designed with lighter duty work in mind, these canvas work pants feature the same legendary Carhartt durability and utility pockets as our rugged work wear but in a lighter weight canvas design. Cut for a loose fit, there's plenty of room in the seat and thighs for a full range of motion to get the job done.
Carhartt B151 Features:
7.5-ounce, 100% cotton ringspun canvas
Our roomiest cut with a generous fit through the seat and thigh and a straight leg opening
Strong sewn-on-seam belt loops
Multiple tool and utility pockets with left-leg hammer loop
Heavy-hauling reinforced back pockets
Right-leg utility band
Model height: 6'2"; Chest size: 40.5"; Wearing size 32 x 32
Imported
Loose Fit
Care:
Fiber Content: 100% Cotton, Other: Exclusive Trimming, Washing: Machine Wash Warm - Like Colors, Bleach: Non-Chlorine Bleach - When Needed, Drying: Tumble Dry Medium, Remove Promptly, Iron: Do Not Iron - Ornamentation, Fit Size for Bottoms: Original Dungaree Fit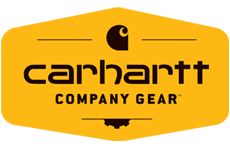 America's premium workwear brand since 1889, Carhartt Company Gear™ is designed to outfit your crew with highly durable and comfortable work apparel.
Item Reviews
This item has not been reviewed.
Be the first to

review this item

.
Returns & Exchanges
30 Day Return Policy
Our return policy gives you 30 days to return your products. This 30 day period begins on the date your order is delivered and includes both business and non-business days. Returned products must be in new, unused, and resalable condition. Customized products cannot be returned. If something is wrong with your order containing customized products, please contact us at 904-296-2240
To start a return, visit our Returns Center or learn more by reading our .
Shipping Information
Under normal circumstances, in stock orders placed by 12:00 PM EST are usually shipped out the following business day (Monday through Friday, excluding national holidays).
Due to a recent surge in online ordering across the country, most in stock orders are currently shipping out in 1-3 business days. Orders containing products that are not in stock can take longer to ship. Products that are not in stock have an estimated ship time located in the stock status section of the product page.
Find more shipping information or how to track your order in the Customer Center.
EAN/UPC
EAN/UPC
w30 / 30" Inseam : 035481229091
w40 / 30" Inseam : 035481229169
w50 / 30" Inseam : 035481368608
w48 / 30" Inseam : 035481368592
w46 / 30" Inseam : 035481368585
w42 / 30" Inseam : 035481229176
w44 / 30" Inseam : 035481229183
w38 / 30" Inseam : 035481229152
w36 / 30" Inseam : 035481229145
w35 / 30" Inseam : 035481219412
w34 / 30" Inseam : 035481229138
w33 / 30" Inseam : 035481229121
w32 / 30" Inseam : 035481229114
w31 / 30" Inseam : 035481229107
w38 / 32" Inseam : 035481229299
w50 / 32" Inseam : 035481382871
w48 / 32" Inseam : 035481219405
w46 / 32" Inseam : 035481369131
w44 / 32" Inseam : 035481229220
w42 / 32" Inseam : 035481229213
w40 / 32" Inseam : 035481229305
w36 / 32" Inseam : 035481229282
w35 / 32" Inseam : 035481219429
w34 / 32" Inseam : 035481229275
w33 / 32" Inseam : 035481229268
w32 / 32" Inseam : 035481229251
w31 / 32" Inseam : 035481229244
w30 / 32" Inseam : 035481229060
w44 / 34" Inseam : 035481382864
w42 / 34" Inseam : 035481229343
w40 / 34" Inseam : 035481229411
w38 / 34" Inseam : 035481229404
w36 / 34" Inseam : 035481229398
w35 / 34" Inseam : 035481369513
w34 / 34" Inseam : 035481229381
w33 / 34" Inseam : 035481229374
w32 / 34" Inseam : 035481229336
w31 / 34" Inseam : 035481229329
w30 / 34" Inseam : 035481229312
w32 / 36" Inseam : 035481229367
w33 / 36" Inseam : 035481229428
w34 / 36" Inseam : 035481229459
w36 / 36" Inseam : 035481229466
w38 / 36" Inseam : 035481229473
w40 / 36" Inseam : 035481369186
Trending
Workwear
products
Featured

Item

recommendations