Horace Small HS2277 Men's Virginia Sheriff Trousers - Zipper Closure - Pink Tan with Brown Stripe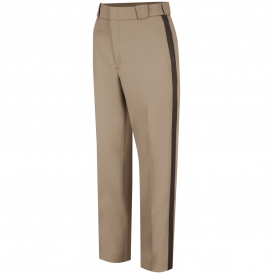 Please select a Waist Size & Pant Inseam
Please select a Waist Size & Pant Inseam
Select the size and quantity below.

Item#: VF-HS2277
Color: Pink Tan with Brown Stripe
Subtotal

(before discounts)

:
Step 1: Customization

Information
Next Step
Additional

Location
Select the size and quantity below.

Item#: VF-HS2277
Color: Pink Tan with Brown Stripe
Step 3: Review & Add to Cart
Please complete all required fields before submitting customization.
Item#: VF-HS2277
MPN: HS2277
Available Customization
Screen Printing
Vinyl Heat Press
Embroidery
Matching Style
Horace Small HS2278 Women's Virginia Sheriff Trousers - Zipper Closure - Pink Tan with Brown Stripe

$62.09
Description
Item#: VF-HS2277 Description
Based on the specifications mandated by the state, the Virginia Sheriff Trouser meets the demands of our uniformed officers.
Horace Small HS2277 Features:
Belt Loops: Keystone Belt Loops, Sewn Into the Waistband
Blend: 100% Polyester
Care: Home Wash or Dry Clean
Closure:

Brass Ratcheting Zipper and Crush-Proof Hook & Eye Closure
French-Fly Tab on Men's Styles

Finish: Wickable Soil Release
Waistband:

Men's Style: Comfort Cool-Flex®
Women's Style: Function Fit with Comfort Cool-Flex®

Pocket:

Straight Front Pockets with Triangle Bartacks and Reinforced Pocket Bags
Double-Welt, Topstitched Hip Pockets with Triangle Bartacks and Button-Tab Left-Pocket Closure

Other:

Front and Back Double-Crotch Lining
1 ¼" Brown In-the-Seam Stripe
Designed to Meet the Specifications of the State of Virginia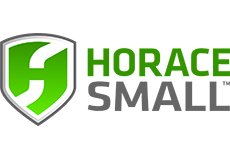 Founded in 1937 and now part of the VF family of brands, Horace Small offers an extensive line of uniforms for public safety officials.
Item Reviews
Total: 1 Review

Rating: 5.0
Raymond L. T. - 01/08/20
Excellent fit and great delivery
The order took less than advertised which was great and the fit was perfect.
Returns & Exchanges
30 Day Return Policy
Our return policy gives you 30 days to return your products. This 30 day period begins on the date your order is delivered and includes both business and non-business days. Returned products must be in new, unused, and resalable condition. Customized products cannot be returned. If something is wrong with your order containing customized products, please contact us at 904-296-2240
To start a return, visit our Returns Center or learn more by reading our .
Shipping Information
Under normal circumstances, in stock orders placed by 12:00 PM EST are usually shipped out the following business day (Monday through Friday, excluding national holidays).
Due to a recent surge in online ordering across the country, most in stock orders are currently shipping out in 1-3 business days. Orders containing products that are not in stock can take longer to ship. Products that are not in stock have an estimated ship time located in the stock status section of the product page.
Find more shipping information or how to track your order in the Customer Center.
EAN/UPC
EAN/UPC
w28 / Unhemmed : 635062759452
w40 / Unhemmed : 635062759568
w29 / Unhemmed : 635062759469
w54 / Unhemmed : 635062759636
w52 / Unhemmed : 635062759629
w50 / Unhemmed : 635062759612
w46 / Unhemmed : 635062759599
w44 / Unhemmed : 635062759582
w42 / Unhemmed : 635062759575
w48 / Unhemmed : 635062759605
w38 / Unhemmed : 635062759551
w36 / Unhemmed : 635062759537
w35 / Unhemmed : 635062759520
w34 / Unhemmed : 635062759513
w30 / Unhemmed : 635062759476
w33 / Unhemmed : 635062759506
w32 / Unhemmed : 635062759490
w31 / Unhemmed : 635062759483
w37 / Unhemmed : 635062759544
w48 / 24" Inseam : 036394021383
w36 / 24" Inseam : 036394020171
w52 / 24" Inseam : 036394021642
w35 / 24" Inseam : 036394020041
w32 / 24" Inseam : 036394019120
w34 / 24" Inseam : 036394019915
w30 / 24" Inseam : 036394018864
w33 / 24" Inseam : 036394019342
w54 / 24" Inseam : 036394021772
w29 / 24" Inseam : 036394018734
w37 / 24" Inseam : 036394020300
w50 / 24" Inseam : 036394021512
w38 / 24" Inseam : 036394020584
w44 / 24" Inseam : 036394021123
w28 / 24" Inseam : 036394018604
w40 / 24" Inseam : 036394020713
w31 / 24" Inseam : 036394018994
w46 / 24" Inseam : 036394021253
w42 / 24" Inseam : 036394020843
w54 / 25" Inseam : 036394021789
w46 / 25" Inseam : 036394021260
w32 / 25" Inseam : 036394019137
w33 / 25" Inseam : 036394019359
w44 / 25" Inseam : 036394021130
w42 / 25" Inseam : 036394020850
w34 / 25" Inseam : 036394019922
w38 / 25" Inseam : 036394020591
w52 / 25" Inseam : 036394021659
w35 / 25" Inseam : 036394020058
w40 / 25" Inseam : 036394020720
w36 / 25" Inseam : 036394020188
w50 / 25" Inseam : 036394021529
w37 / 25" Inseam : 036394020317
w31 / 25" Inseam : 036394019007
w48 / 25" Inseam : 036394021390
w28 / 25" Inseam : 036394018611
w29 / 25" Inseam : 036394018741
w30 / 25" Inseam : 036394018871
w36 / 26" Inseam : 036394020195
w48 / 26" Inseam : 036394021406
w29 / 26" Inseam : 036394018758
w32 / 26" Inseam : 036394019144
w37 / 26" Inseam : 036394020324
w34 / 26" Inseam : 036394019939
w28 / 26" Inseam : 036394018628
w35 / 26" Inseam : 036394020065
w38 / 26" Inseam : 036394020607
w52 / 26" Inseam : 036394021666
w46 / 26" Inseam : 036394021277
w30 / 26" Inseam : 036394018888
w50 / 26" Inseam : 036394021536
w40 / 26" Inseam : 036394020737
w42 / 26" Inseam : 036394020867
w31 / 26" Inseam : 036394019014
w33 / 26" Inseam : 036394019809
w54 / 26" Inseam : 036394021796
w44 / 26" Inseam : 036394021147
w52 / 27" Inseam : 036394021673
w35 / 27" Inseam : 036394020072
w29 / 27" Inseam : 036394018765
w37 / 27" Inseam : 036394020331
w46 / 27" Inseam : 036394021284
w36 / 27" Inseam : 036394020201
w48 / 27" Inseam : 036394021413
w38 / 27" Inseam : 036394020614
w50 / 27" Inseam : 036394021543
w40 / 27" Inseam : 036394020744
w42 / 27" Inseam : 036394020874
w28 / 27" Inseam : 036394018635
w34 / 27" Inseam : 036394019946
w44 / 27" Inseam : 036394021154
w54 / 27" Inseam : 036394021802
w30 / 27" Inseam : 036394018895
w32 / 27" Inseam : 036394019151
w31 / 27" Inseam : 036394019021
w33 / 27" Inseam : 036394019816
w48 / 28" Inseam : 036394021420
w31 / 28" Inseam : 036394019038
w30 / 28" Inseam : 036394018901
w50 / 28" Inseam : 036394021550
w38 / 28" Inseam : 036394020621
w36 / 28" Inseam : 036394020218
w46 / 28" Inseam : 036394021291
w32 / 28" Inseam : 036394019168
w54 / 28" Inseam : 036394021819
w40 / 28" Inseam : 036394020751
w37 / 28" Inseam : 036394020348
w34 / 28" Inseam : 036394019953
w33 / 28" Inseam : 036394019823
w42 / 28" Inseam : 036394020881
w52 / 28" Inseam : 036394021680
w44 / 28" Inseam : 036394021161
w29 / 28" Inseam : 036394018772
w28 / 28" Inseam : 036394018642
w35 / 28" Inseam : 036394020089
w32 / 29" Inseam : 036394019175
w29 / 29" Inseam : 036394018789
w50 / 29" Inseam : 036394021567
w30 / 29" Inseam : 036394018918
w38 / 29" Inseam : 036394020638
w48 / 29" Inseam : 036394021437
w31 / 29" Inseam : 036394019045
w40 / 29" Inseam : 036394020768
w28 / 29" Inseam : 036394018659
w42 / 29" Inseam : 036394020898
w44 / 29" Inseam : 036394021178
w36 / 29" Inseam : 036394020225
w37 / 29" Inseam : 036394020355
w46 / 29" Inseam : 036394021307
w52 / 29" Inseam : 036394021697
w34 / 29" Inseam : 036394019960
w35 / 29" Inseam : 036394020096
w54 / 29" Inseam : 036394021826
w33 / 29" Inseam : 036394019830
w42 / 30" Inseam : 036394020904
w52 / 30" Inseam : 036394021703
w54 / 30" Inseam : 036394021833
w30 / 30" Inseam : 036394018925
w28 / 30" Inseam : 036394018666
w44 / 30" Inseam : 036394021185
w40 / 30" Inseam : 036394020775
w48 / 30" Inseam : 036394021444
w46 / 30" Inseam : 036394021314
w34 / 30" Inseam : 036394019977
w31 / 30" Inseam : 036394019052
w38 / 30" Inseam : 036394020645
w32 / 30" Inseam : 036394019274
w33 / 30" Inseam : 036394019847
w36 / 30" Inseam : 036394020232
w50 / 30" Inseam : 036394021574
w29 / 30" Inseam : 036394018796
w35 / 30" Inseam : 036394020102
w37 / 30" Inseam : 036394020362
w46 / 31" Inseam : 036394021321
w34 / 31" Inseam : 036394019984
w36 / 31" Inseam : 036394020249
w48 / 31" Inseam : 036394021451
w42 / 31" Inseam : 036394020911
w30 / 31" Inseam : 036394018932
w50 / 31" Inseam : 036394021581
w35 / 31" Inseam : 036394020119
w44 / 31" Inseam : 036394021192
w28 / 31" Inseam : 036394018673
w33 / 31" Inseam : 036394019854
w40 / 31" Inseam : 036394020782
w31 / 31" Inseam : 036394019069
w54 / 31" Inseam : 036394021840
w37 / 31" Inseam : 036394020379
w29 / 31" Inseam : 036394018802
w32 / 31" Inseam : 036394019281
w52 / 31" Inseam : 036394021710
w38 / 31" Inseam : 036394020652
w32 / 32" Inseam : 036394019298
w33 / 32" Inseam : 036394019861
w30 / 32" Inseam : 036394018949
w54 / 32" Inseam : 036394021857
w31 / 32" Inseam : 036394019076
w48 / 32" Inseam : 036394021468
w36 / 32" Inseam : 036394020256
w42 / 32" Inseam : 036394020928
w29 / 32" Inseam : 036394018819
w34 / 32" Inseam : 036394019991
w46 / 32" Inseam : 036394021338
w50 / 32" Inseam : 036394021598
w28 / 32" Inseam : 036394018680
w37 / 32" Inseam : 036394020386
w35 / 32" Inseam : 036394020126
w38 / 32" Inseam : 036394020669
w44 / 32" Inseam : 036394021208
w40 / 32" Inseam : 036394020799
w52 / 32" Inseam : 036394021727
w44 / 33" Inseam : 036394021215
w46 / 33" Inseam : 036394021345
w30 / 33" Inseam : 036394018956
w42 / 33" Inseam : 036394020935
w48 / 33" Inseam : 036394021475
w31 / 33" Inseam : 036394019083
w32 / 33" Inseam : 036394019304
w52 / 33" Inseam : 036394021734
w33 / 33" Inseam : 036394019878
w29 / 33" Inseam : 036394018826
w35 / 33" Inseam : 036394020133
w50 / 33" Inseam : 036394021604
w36 / 33" Inseam : 036394020263
w37 / 33" Inseam : 036394020393
w54 / 33" Inseam : 036394021864
w38 / 33" Inseam : 036394020676
w28 / 33" Inseam : 036394018697
w40 / 33" Inseam : 036394020805
w34 / 33" Inseam : 036394020003
w50 / 34" Inseam : 036394021611
w54 / 34" Inseam : 036394021871
w52 / 34" Inseam : 036394021741
w48 / 34" Inseam : 036394021482
w36 / 34" Inseam : 036394020270
w35 / 34" Inseam : 036394020140
w33 / 34" Inseam : 036394019885
w37 / 34" Inseam : 036394020409
w38 / 34" Inseam : 036394020683
w29 / 34" Inseam : 036394018833
w40 / 34" Inseam : 036394020812
w34 / 34" Inseam : 036394020010
w30 / 34" Inseam : 036394018963
w31 / 34" Inseam : 036394019090
w42 / 34" Inseam : 036394020942
w28 / 34" Inseam : 036394018703
w44 / 34" Inseam : 036394021222
w32 / 34" Inseam : 036394019311
w46 / 34" Inseam : 036394021352
w33 / 35" Inseam : 036394019892
w31 / 35" Inseam : 036394019106
w32 / 35" Inseam : 036394019328
w34 / 35" Inseam : 036394020027
w46 / 35" Inseam : 036394021369
w30 / 35" Inseam : 036394018970
w50 / 35" Inseam : 036394021628
w35 / 35" Inseam : 036394020157
w37 / 35" Inseam : 036394020416
w36 / 35" Inseam : 036394020287
w52 / 35" Inseam : 036394021758
w29 / 35" Inseam : 036394018840
w38 / 35" Inseam : 036394020690
w48 / 35" Inseam : 036394021499
w40 / 35" Inseam : 036394020829
w28 / 35" Inseam : 036394018710
w42 / 35" Inseam : 036394020959
w44 / 35" Inseam : 036394021239
w54 / 35" Inseam : 036394021888
w29 / 36" Inseam : 036394018857
w30 / 36" Inseam : 036394018987
w28 / 36" Inseam : 036394018727
w52 / 36" Inseam : 036394021765
w46 / 36" Inseam : 036394021376
w31 / 36" Inseam : 036394019113
w32 / 36" Inseam : 036394019335
w33 / 36" Inseam : 036394019908
w34 / 36" Inseam : 036394020034
w50 / 36" Inseam : 036394021635
w35 / 36" Inseam : 036394020164
w36 / 36" Inseam : 036394020294
w37 / 36" Inseam : 036394020423
w38 / 36" Inseam : 036394020706
w48 / 36" Inseam : 036394021505
w40 / 36" Inseam : 036394020836
w42 / 36" Inseam : 036394020966
w44 / 36" Inseam : 036394021246
w54 / 36" Inseam : 036394021895
Trending
Workwear
products
Featured

Item

recommendations