Today's customer service hours: 8am-6pm EST
Horace Small HS2477 Women's Sentry Plus Trousers - Zipper Closure - Forest Green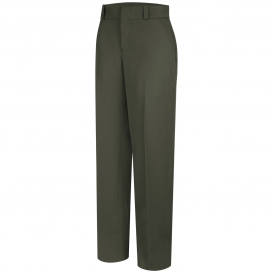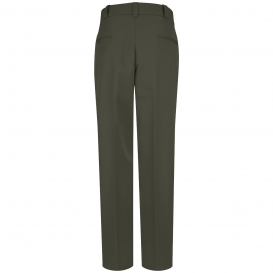 Select the size and quantity below.
Click "Add Another Color" for more options

Item#: VF-HS2477
Color: Forest Green
Step 1: Customization

Information
Step 2: Select Colors & Sizes
Select the size and quantity below.
Click "Add Another Color" for more options

Item#: VF-HS2477
Color: Forest Green
Step 3: Review & Add to Cart
Please complete all required fields before submitting customization.
Item#: VF-HS2477
MPN: HS2477
Matching Style
Horace Small HS2145 Men's Sentry Plus Trousers - Zipper Closure - Forest Green

$59.49
Description
Item#: VF-HS2477 Description
The Sentry® Plus Trouser is the perfect complement to our Sentry® shirts, completing a professional look at an affordable price point. This 100% polyester pant features a gabardine weave with wickable soil release, double welt topstitched hip pockets, Cool-Flex® with Banrol® technology in the waistband, and bartacks at all stress points. Men's sizes come with a lined crotch, while women's sizes feature a Horace Small Comfort Cool-Flex® waistband.
Horace Small HS2477 Features:
Belt Loops: ¾" Lined
Blend: 100% Polyester / VISA® Finish with Solarban® technology
Care: Home Wash or Dry Clean
Closure:

Brass Ratcheting Zipper and Crush-Proof Hook & Eye Closure
French-Fly Tab on Men's Styles

Fabric: 7.5 oz. Twill
Finish: Moisture Management, Soft Hand and Permanent Soil Release
Waistband:

Men's Style: Comfort Cool-Flex®
Women's Style: Function Fit with Comfort Cool-Flex®

Pocket:

Quarter-Top Front Pockets
Double-Welt, Topstitched Hip Pockets with Triangle Bartacks and Button-Tab Left-Pocket Closure

Other:

Bartacks at All Stress Points
Crotch Lining on Men's Styles
For Matching Shirt-Line, See Sentry Plus Shirt
Designed to Meet the Specifications of the State of Florida
Available with 1" Black or Grey in the Seam Stripe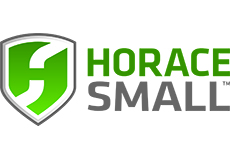 Founded in 1937 and now part of the VF family of brands, Horace Small offers an extensive line of uniforms for public safety officials.
Item Reviews
This item has not been reviewed.
Be the first to

review this item

.
Returns & Exchanges
30 Day Return Policy
Our return policy gives you 30 days to return your products. This 30 day period begins on the date your order is delivered and includes both business and non-business days. Returned products must be in new, unused, and resalable condition. Customized products cannot be returned. If something is wrong with your order containing customized products, please contact us at 904-296-2240
To start a return, visit our Returns Center or learn more by reading our .
Shipping Information
Under normal circumstances, in stock orders placed by 12:00 PM EST are usually shipped out the following business day (Monday through Friday, excluding national holidays).
Due to a recent surge in online ordering across the country, most in stock orders are currently shipping out in 1-3 business days. Orders containing products that are not in stock can take longer to ship. Products that are not in stock have an estimated ship time located in the stock status section of the product page.
Find more shipping information or how to track your order in the Customer Center.
EAN/UPC
EAN/UPC
w4 / Unhemmed : 763086678302
w18 / Unhemmed : 763086680824
w6 / Unhemmed : 763086678661
w22 / Unhemmed : 763086681548
w20 / Unhemmed : 763086681180
w24 / Unhemmed : 763086681906
w16 / Unhemmed : 763086680466
w14 / Unhemmed : 763086680107
w12 / Unhemmed : 763086679743
w10 / Unhemmed : 763086679385
w8 / Unhemmed : 763086679026
w6 / 24" Inseam : 763086678678
w24 / 24" Inseam : 763086681913
w22 / 24" Inseam : 763086681555
w20 / 24" Inseam : 763086681197
w18 / 24" Inseam : 763086680831
w16 / 24" Inseam : 763086680473
w12 / 24" Inseam : 763086679750
w10 / 24" Inseam : 763086679392
w8 / 24" Inseam : 763086679033
w14 / 24" Inseam : 763086680114
w4 / 24" Inseam : 763086678319
w18 / 25" Inseam : 763086680848
w8 / 25" Inseam : 763086679040
w14 / 25" Inseam : 763086680121
w10 / 25" Inseam : 763086679408
w4 / 25" Inseam : 763086678326
w22 / 25" Inseam : 763086681562
w20 / 25" Inseam : 763086681203
w12 / 25" Inseam : 763086679767
w16 / 25" Inseam : 763086680480
w6 / 25" Inseam : 763086678685
w24 / 25" Inseam : 763086681920
w20 / 26" Inseam : 763086681210
w10 / 26" Inseam : 763086679415
w12 / 26" Inseam : 763086679774
w16 / 26" Inseam : 763086680497
w4 / 26" Inseam : 763086678333
w18 / 26" Inseam : 763086680855
w14 / 26" Inseam : 763086680138
w22 / 26" Inseam : 763086681579
w6 / 26" Inseam : 763086678692
w8 / 26" Inseam : 763086679057
w24 / 26" Inseam : 763086681937
w12 / 27" Inseam : 763086679781
w20 / 27" Inseam : 763086681227
w6 / 27" Inseam : 763086678708
w22 / 27" Inseam : 763086681586
w18 / 27" Inseam : 763086680862
w4 / 27" Inseam : 763086678340
w10 / 27" Inseam : 763086679422
w16 / 27" Inseam : 763086680503
w24 / 27" Inseam : 763086681944
w8 / 27" Inseam : 763086679064
w14 / 27" Inseam : 763086680145
w4 / 28" Inseam : 763086678357
w14 / 28" Inseam : 763086680152
w12 / 28" Inseam : 763086679798
w6 / 28" Inseam : 763086678715
w20 / 28" Inseam : 763086681234
w16 / 28" Inseam : 763086680510
w22 / 28" Inseam : 763086681593
w10 / 28" Inseam : 763086679439
w18 / 28" Inseam : 763086680879
w24 / 28" Inseam : 763086681951
w8 / 28" Inseam : 763086679071
w22 / 29" Inseam : 763086681609
w16 / 29" Inseam : 763086680527
w24 / 29" Inseam : 763086681968
w20 / 29" Inseam : 763086681241
w18 / 29" Inseam : 763086680886
w14 / 29" Inseam : 763086680169
w4 / 29" Inseam : 763086678364
w12 / 29" Inseam : 763086679804
w10 / 29" Inseam : 763086679446
w8 / 29" Inseam : 763086679088
w6 / 29" Inseam : 763086678722
w12 / 30" Inseam : 763086679811
w18 / 30" Inseam : 763086680893
w16 / 30" Inseam : 763086680534
w8 / 30" Inseam : 763086679095
w4 / 30" Inseam : 763086678371
w14 / 30" Inseam : 763086680176
w22 / 30" Inseam : 763086681616
w24 / 30" Inseam : 763086681975
w20 / 30" Inseam : 763086681258
w6 / 30" Inseam : 763086678739
w10 / 30" Inseam : 763086679453
w10 / 31" Inseam : 763086679460
w20 / 31" Inseam : 763086681265
w8 / 31" Inseam : 763086679101
w6 / 31" Inseam : 763086678746
w24 / 31" Inseam : 763086681982
w4 / 31" Inseam : 763086678388
w22 / 31" Inseam : 763086681623
w18 / 31" Inseam : 763086680909
w14 / 31" Inseam : 763086680183
w12 / 31" Inseam : 763086679828
w16 / 31" Inseam : 763086680541
w10 / 32" Inseam : 763086679477
w4 / 32" Inseam : 763086678395
w24 / 32" Inseam : 763086681999
w6 / 32" Inseam : 763086678753
w8 / 32" Inseam : 763086679118
w14 / 32" Inseam : 763086680190
w12 / 32" Inseam : 763086679835
w20 / 32" Inseam : 763086681272
w18 / 32" Inseam : 763086680916
w16 / 32" Inseam : 763086680558
w22 / 32" Inseam : 763086681630
w12 / 33" Inseam : 763086679842
w22 / 33" Inseam : 763086681647
w4 / 33" Inseam : 763086678401
w6 / 33" Inseam : 763086678760
w20 / 33" Inseam : 763086681289
w14 / 33" Inseam : 763086680206
w8 / 33" Inseam : 763086679125
w10 / 33" Inseam : 763086679484
w18 / 33" Inseam : 763086680923
w24 / 33" Inseam : 763086682002
w16 / 33" Inseam : 763086680565
w20 / 34" Inseam : 763086681296
w24 / 34" Inseam : 763086682019
w6 / 34" Inseam : 763086678777
w14 / 34" Inseam : 763086680213
w10 / 34" Inseam : 763086679491
w8 / 34" Inseam : 763086679132
w18 / 34" Inseam : 763086680930
w12 / 34" Inseam : 763086679859
w22 / 34" Inseam : 763086681654
w16 / 34" Inseam : 763086680572
w4 / 34" Inseam : 763086678418
w14 / 35" Inseam : 635062789671
w22 / 35" Inseam : 635062789718
w20 / 35" Inseam : 635062789701
w18 / 35" Inseam : 635062789695
w16 / 35" Inseam : 635062789688
w4 / 35" Inseam : 635062789626
w12 / 35" Inseam : 635062789664
w10 / 35" Inseam : 635062789657
w8 / 35" Inseam : 635062789640
w6 / 35" Inseam : 635062789633
w24 / 35" Inseam : 635062789725
Trending
Workwear
products
Featured

Item

recommendations