Horace Small HS2735 Women's New Dimension Plus Four Pocket Trousers - Dark Navy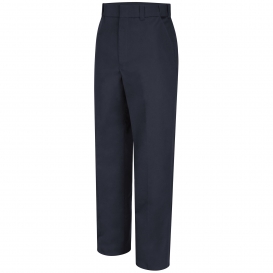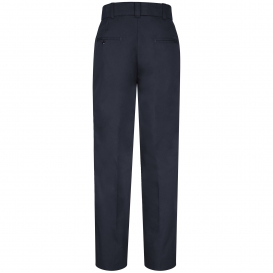 Please select a waist size & pant inseam
Please select a waist size & pant inseam
Select the size and quantity below.
Click "Add Another Color" for more options

Item#: VF-HS2735
Color: Dark Navy
Step 1: Customization

Information
Step 2: Select Colors & Sizes
Select the size and quantity below.
Click "Add Another Color" for more options

Item#: VF-HS2735
Color: Dark Navy
Step 3: Review & Add to Cart
Please complete all required fields before submitting customization.
Item#: VF-HS2735
MPN: HS2735
Matching Style
Horace Small HS2734 Men's New Dimension Plus Four Pocket Trousers - Dark Navy

$71.49
Description
Item#: VF-HS2735 Description
With an upgraded slider waistband and diamond gussetted crotch, the New Dimension Plus Trouser, Cargo Pant and EMT Pant are ready for peak performance. The New Dimension Plus Trouser features mechanical poly-cotton stretch fabric with a repellent outer finish combined with a wicking inner finish for superb comfort in keeping your command performance. For more functionality, the New Dimension Plus Cargo Pant and EMT Pant provide the same features as the trouser with additional utility cargo pockets on each leg.
Horace Small HS2735 Features:
Belt Loops: 3/4" Lined
Blend: 65% Polyester / 35% Cotton
Care Home Wash
Closure: Brass Ratcheting Zipper and Crush-Proof Hook & Eye Closure / French Fly
Finish: Soil Release, Wicking
Pocket:

Quarter Top Bottom Reinforced Front Pockets
Double Welt Topstitched Hip Pockets with Triangle Bartacks and Button Tab on Left

Waistband: 2" Snugtex with BanRol Technology and Slider Mechanism for Stretch
Features:

Bartacks at All Stress Points
Diamond Crotch Gusset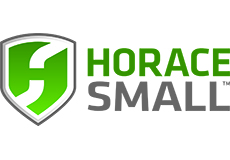 Founded in 1937 and now part of the VF family of brands, Horace Small offers an extensive line of uniforms for public safety officials.
Item Reviews
This item has not been reviewed.
Be the first to

review this item

.
Returns & Exchanges
30 Day Return Policy
Our return policy gives you 30 days to return your products. This 30 day period begins on the date your order is delivered and includes both business and non-business days. Returned products must be in new, unused, and resalable condition. Customized products cannot be returned. If something is wrong with your order containing customized products, please contact us at 904-296-2240
To start a return, visit our Returns Center or learn more by reading our .
Shipping Information
Under normal circumstances, in stock orders placed by 12:00 PM EST are usually shipped out the following business day (Monday through Friday, excluding national holidays).
Due to a recent surge in online ordering across the country, most in stock orders are currently shipping out in 1-3 business days. Orders containing products that are not in stock can take longer to ship. Products that are not in stock have an estimated ship time located in the stock status section of the product page.
Find more shipping information or how to track your order in the Customer Center.
EAN/UPC
EAN/UPC
w10 / Unhemmed : 763303786803
w24 / Unhemmed : 763303788487
w12 / Unhemmed : 763303787046
w6 / Unhemmed : 763303786322
w4 / Unhemmed : 763303786087
w8 / Unhemmed : 763303786568
w22 / Unhemmed : 763303788241
w20 / Unhemmed : 763303788005
w18 / Unhemmed : 763303787763
w16 / Unhemmed : 763303787527
w14 / Unhemmed : 763303787282
w6 / 24" Inseam : 763303786339
w24 / 24" Inseam : 763303788494
w22 / 24" Inseam : 763303788258
w20 / 24" Inseam : 763303788012
w18 / 24" Inseam : 763303787770
w16 / 24" Inseam : 763303787534
w12 / 24" Inseam : 763303787053
w10 / 24" Inseam : 763303786810
w8 / 24" Inseam : 763303786575
w14 / 24" Inseam : 763303787299
w4 / 24" Inseam : 763303786094
w18 / 25" Inseam : 763303787787
w8 / 25" Inseam : 763303786582
w14 / 25" Inseam : 763303787305
w10 / 25" Inseam : 763303786827
w4 / 25" Inseam : 763303786100
w22 / 25" Inseam : 763303788265
w20 / 25" Inseam : 763303788029
w12 / 25" Inseam : 763303787060
w16 / 25" Inseam : 763303787541
w6 / 25" Inseam : 763303786346
w24 / 25" Inseam : 763303788500
w20 / 26" Inseam : 763303788036
w10 / 26" Inseam : 763303786834
w12 / 26" Inseam : 763303787077
w16 / 26" Inseam : 763303787558
w4 / 26" Inseam : 763303786117
w18 / 26" Inseam : 763303787794
w14 / 26" Inseam : 763303787312
w22 / 26" Inseam : 763303788272
w6 / 26" Inseam : 763303786353
w8 / 26" Inseam : 763303786599
w24 / 26" Inseam : 763303788517
w12 / 27" Inseam : 763303787084
w20 / 27" Inseam : 763303788043
w6 / 27" Inseam : 763303786360
w22 / 27" Inseam : 763303788289
w18 / 27" Inseam : 763303787800
w4 / 27" Inseam : 763303786124
w10 / 27" Inseam : 763303786841
w16 / 27" Inseam : 763303787565
w24 / 27" Inseam : 763303788524
w8 / 27" Inseam : 763303786605
w14 / 27" Inseam : 763303787329
w4 / 28" Inseam : 763303786131
w14 / 28" Inseam : 763303787336
w12 / 28" Inseam : 763303787091
w6 / 28" Inseam : 763303786377
w20 / 28" Inseam : 763303788050
w16 / 28" Inseam : 763303787572
w22 / 28" Inseam : 763303788296
w10 / 28" Inseam : 763303786858
w18 / 28" Inseam : 763303787817
w24 / 28" Inseam : 763303788531
w8 / 28" Inseam : 763303786612
w22 / 29" Inseam : 763303788302
w16 / 29" Inseam : 763303787589
w24 / 29" Inseam : 763303788548
w20 / 29" Inseam : 763303788067
w18 / 29" Inseam : 763303787824
w14 / 29" Inseam : 763303787343
w4 / 29" Inseam : 763303786148
w12 / 29" Inseam : 763303787107
w10 / 29" Inseam : 763303786865
w8 / 29" Inseam : 763303786629
w6 / 29" Inseam : 763303786384
w12 / 30" Inseam : 763303787114
w18 / 30" Inseam : 763303787831
w16 / 30" Inseam : 763303787596
w8 / 30" Inseam : 763303786636
w4 / 30" Inseam : 763303786155
w14 / 30" Inseam : 763303787350
w22 / 30" Inseam : 763303788319
w24 / 30" Inseam : 763303788555
w20 / 30" Inseam : 763303788074
w6 / 30" Inseam : 763303786391
w10 / 30" Inseam : 763303786872
w10 / 31" Inseam : 763303786889
w20 / 31" Inseam : 763303788081
w8 / 31" Inseam : 763303786643
w6 / 31" Inseam : 763303786407
w24 / 31" Inseam : 763303788562
w4 / 31" Inseam : 763303786162
w22 / 31" Inseam : 763303788326
w18 / 31" Inseam : 763303787848
w14 / 31" Inseam : 763303787367
w12 / 31" Inseam : 763303787121
w16 / 31" Inseam : 763303787602
w10 / 32" Inseam : 763303786896
w4 / 32" Inseam : 763303786179
w24 / 32" Inseam : 763303788579
w6 / 32" Inseam : 763303786414
w8 / 32" Inseam : 763303786650
w14 / 32" Inseam : 763303787374
w12 / 32" Inseam : 763303787138
w20 / 32" Inseam : 763303788098
w18 / 32" Inseam : 763303787855
w16 / 32" Inseam : 763303787619
w22 / 32" Inseam : 763303788333
w12 / 33" Inseam : 763303787145
w22 / 33" Inseam : 763303788340
w4 / 33" Inseam : 763303786186
w6 / 33" Inseam : 763303786421
w20 / 33" Inseam : 763303788104
w14 / 33" Inseam : 763303787381
w8 / 33" Inseam : 763303786667
w10 / 33" Inseam : 763303786902
w18 / 33" Inseam : 763303787862
w24 / 33" Inseam : 763303788586
w16 / 33" Inseam : 763303787626
w20 / 34" Inseam : 763303788111
w24 / 34" Inseam : 763303788593
w6 / 34" Inseam : 763303786438
w14 / 34" Inseam : 763303787398
w10 / 34" Inseam : 763303786919
w8 / 34" Inseam : 763303786674
w18 / 34" Inseam : 763303787879
w12 / 34" Inseam : 763303787152
w22 / 34" Inseam : 763303788357
w16 / 34" Inseam : 763303787633
w4 / 34" Inseam : 763303786193
w14 / 35" Inseam : 635062800512
w22 / 35" Inseam : 635062800550
w20 / 35" Inseam : 635062800543
w18 / 35" Inseam : 635062800536
w16 / 35" Inseam : 635062800529
w4 / 35" Inseam : 635062800468
w12 / 35" Inseam : 635062800505
w10 / 35" Inseam : 635062800499
w8 / 35" Inseam : 635062800482
w6 / 35" Inseam : 635062800475
w24 / 35" Inseam : 635062800567
Trending
Workwear
products
Featured

Item

recommendations