Today's customer service hours: 8am-6pm EST
Horace Small HS2750 Men's New Dimension Plus Ripstop Cargo Trousers - Silver Tan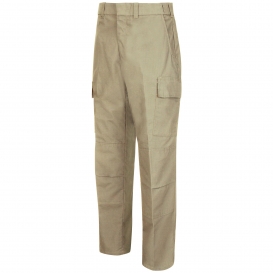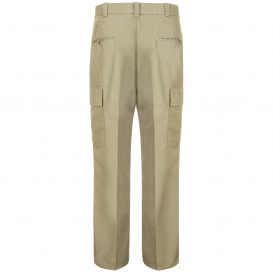 Please select a waist size & pant inseam
Please select a waist size & pant inseam
Select the size and quantity below.
Click "Add Another Color" for more options

Item#: VF-HS2750
Color: Silver Tan
Step 1: Customization

Information
Step 2: Select Colors & Sizes
Select the size and quantity below.
Click "Add Another Color" for more options

Item#: VF-HS2750
Color: Silver Tan
Step 3: Review & Add to Cart
Please complete all required fields before submitting customization.
Item#: VF-HS2750
MPN: HS2750
Matching Style
Horace Small HS2749 Women's New Dimension Plus Ripstop Cargo Trousers - Silver Tan

$63.99
Description
Item#: VF-HS2750 Description
The New Dimension Plus Ripstop Cargo Pants are built to deliver top-notch performance. Equipped with an upgraded "Slider" waistband, they offer up to 2 inches of stretch, ensuring a comfortable fit. The diamond gusseted crotch provides superior mobility, making them perfect for the most demanding tasks. The pants are made from sturdy, lightweight Teflon-coated poly-cotton ripstop fabric, offering enhanced durability. With reinforced and articulated knees and spacious cargo pockets on each leg, the New Dimension Plus Ripstop Cargo Pants combine exceptional functionality with comfort, making them a go-to option for fieldwork.
Horace Small HS2750 Features:
Belt Loops: 3/4" Lined
Blend: 65% Polyester / 35% Cotton
Care Machine Wash Cold, Tumble Dry Low
Closure:

Brass Ratcheting Zipper and Crush-Proof Hook & Loop
French-Fly

Pocket:

Quarter Top Bottom Reinforced Front Pockets
Double Welt Topstitched Hip Pockets with Triangle Bartacks and Button-Tab on Left Pocket
Ample Cargo Pockets with Hook & Loop Flap Closure
Hidden Interior Storage Pockets Within Cargo Pockets

Waistband:

Men's: 2" Snugtex with BanRol® Technology and Slider Mechanism for Stretch
Women's: Function Fit with Comfort Cool Flex Waistband

Features:

Diamond Crotch Gusset
Reinforced & Articulated Knees
Bartack Reinforcement at Stress Points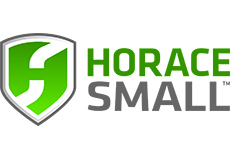 Founded in 1937 and now part of the VF family of brands, Horace Small offers an extensive line of uniforms for public safety officials.
Item Reviews
This item has not been reviewed.
Be the first to

review this item

.
Returns & Exchanges
30 Day Return Policy
Our return policy gives you 30 days to return your products. This 30 day period begins on the date your order is delivered and includes both business and non-business days. Returned products must be in new, unused, and resalable condition. Customized products cannot be returned. If something is wrong with your order containing customized products, please contact us at 904-296-2240
To start a return, visit our Returns Center or learn more by reading our .
Shipping Information
Under normal circumstances, in stock orders placed by 12:00 PM EST are usually shipped out the following business day (Monday through Friday, excluding national holidays).
Due to a recent surge in online ordering across the country, most in stock orders are currently shipping out in 1-3 business days. Orders containing products that are not in stock can take longer to ship. Products that are not in stock have an estimated ship time located in the stock status section of the product page.
Find more shipping information or how to track your order in the Customer Center.
EAN/UPC
EAN/UPC
w28 / Unhemmed : 763303900643
w36 / Unhemmed : 763303901145
w54 / Unhemmed : 763303902333
w52 / Unhemmed : 763303902203
w50 / Unhemmed : 763303902074
w48 / Unhemmed : 763303901947
w46 / Unhemmed : 763303901848
w44 / Unhemmed : 763303901701
w42 / Unhemmed : 763303901565
w40 / Unhemmed : 763303901428
w38 / Unhemmed : 763303901282
w34 / Unhemmed : 763303901091
w30 / Unhemmed : 763303900810
w32 / Unhemmed : 763303900957
w48 / 24" Inseam : 763303901954
w28 / 24" Inseam : 763303900650
w46 / 24" Inseam : 763303901855
w44 / 24" Inseam : 763303901718
w30 / 24" Inseam : 763303900827
w32 / 24" Inseam : 763303900964
w50 / 24" Inseam : 763303902081
w34 / 24" Inseam : 635062777272
w54 / 24" Inseam : 763303902340
w38 / 24" Inseam : 763303901299
w52 / 24" Inseam : 763303902210
w36 / 24" Inseam : 763303901152
w40 / 24" Inseam : 763303901435
w42 / 24" Inseam : 763303901572
w40 / 25" Inseam : 763303901442
w46 / 25" Inseam : 763303901862
w44 / 25" Inseam : 763303901725
w52 / 25" Inseam : 763303902227
w38 / 25" Inseam : 763303901305
w42 / 25" Inseam : 763303901589
w30 / 25" Inseam : 763303900834
w54 / 25" Inseam : 763303902357
w32 / 25" Inseam : 763303900971
w50 / 25" Inseam : 763303902098
w36 / 25" Inseam : 763303901169
w34 / 25" Inseam : 635062777289
w48 / 25" Inseam : 763303901961
w28 / 25" Inseam : 763303900667
w30 / 26" Inseam : 763303900841
w34 / 26" Inseam : 635062777296
w32 / 26" Inseam : 763303900988
w36 / 26" Inseam : 763303901176
w38 / 26" Inseam : 763303901312
w40 / 26" Inseam : 763303901459
w50 / 26" Inseam : 763303902104
w42 / 26" Inseam : 763303901596
w54 / 26" Inseam : 763303902364
w44 / 26" Inseam : 763303901732
w28 / 26" Inseam : 763303900674
w46 / 26" Inseam : 763303901879
w48 / 26" Inseam : 763303901978
w52 / 26" Inseam : 763303902234
w42 / 27" Inseam : 763303901602
w52 / 27" Inseam : 763303902241
w44 / 27" Inseam : 763303901749
w50 / 27" Inseam : 763303902111
w40 / 27" Inseam : 763303901466
w38 / 27" Inseam : 763303901329
w36 / 27" Inseam : 763303901183
w46 / 27" Inseam : 763303901886
w48 / 27" Inseam : 763303901985
w34 / 27" Inseam : 635062777302
w28 / 27" Inseam : 763303900681
w32 / 27" Inseam : 763303900995
w30 / 27" Inseam : 763303900858
w54 / 27" Inseam : 763303902371
w52 / 28" Inseam : 763303902258
w38 / 28" Inseam : 763303901336
w50 / 28" Inseam : 763303902128
w40 / 28" Inseam : 763303901473
w30 / 28" Inseam : 763303900865
w36 / 28" Inseam : 763303901190
w42 / 28" Inseam : 763303901619
w44 / 28" Inseam : 763303901756
w54 / 28" Inseam : 763303902388
w46 / 28" Inseam : 763303901893
w34 / 28" Inseam : 635062777319
w32 / 28" Inseam : 763303901008
w48 / 28" Inseam : 763303901992
w28 / 28" Inseam : 763303900698
w44 / 29" Inseam : 763303901763
w42 / 29" Inseam : 763303901626
w48 / 29" Inseam : 763303902005
w46 / 29" Inseam : 763303901909
w30 / 29" Inseam : 763303900872
w28 / 29" Inseam : 763303900704
w50 / 29" Inseam : 763303902135
w38 / 29" Inseam : 763303901343
w40 / 29" Inseam : 763303901480
w36 / 29" Inseam : 763303901206
w32 / 29" Inseam : 763303901015
w34 / 29" Inseam : 635062777326
w52 / 29" Inseam : 763303902265
w54 / 29" Inseam : 763303902395
w52 / 30" Inseam : 763303902272
w28 / 30" Inseam : 763303900711
w46 / 30" Inseam : 763303901800
w42 / 30" Inseam : 763303901527
w32 / 30" Inseam : 763303900919
w48 / 30" Inseam : 763303902012
w34 / 30" Inseam : 763303901053
w40 / 30" Inseam : 763303901381
w44 / 30" Inseam : 763303901664
w36 / 30" Inseam : 763303901107
w38 / 30" Inseam : 763303901244
w50 / 30" Inseam : 763303902142
w54 / 30" Inseam : 763303902401
w36 / 31" Inseam : 763303901213
w54 / 31" Inseam : 763303902418
w38 / 31" Inseam : 763303901350
w46 / 31" Inseam : 763303901916
w50 / 31" Inseam : 763303902159
w28 / 31" Inseam : 763303900728
w34 / 31" Inseam : 635062777333
w48 / 31" Inseam : 763303902029
w44 / 31" Inseam : 763303901770
w30 / 31" Inseam : 763303900889
w42 / 31" Inseam : 763303901633
w40 / 31" Inseam : 763303901497
w32 / 31" Inseam : 763303901022
w52 / 31" Inseam : 763303902289
w30 / 32" Inseam : 763303900773
w44 / 32" Inseam : 763303901671
w50 / 32" Inseam : 763303902166
w28 / 32" Inseam : 763303900735
w32 / 32" Inseam : 763303900926
w54 / 32" Inseam : 763303902425
w42 / 32" Inseam : 763303901534
w36 / 32" Inseam : 763303901114
w48 / 32" Inseam : 763303902036
w40 / 32" Inseam : 763303901398
w34 / 32" Inseam : 763303901060
w38 / 32" Inseam : 763303901251
w52 / 32" Inseam : 763303902296
w46 / 32" Inseam : 763303901817
w54 / 33" Inseam : 763303902432
w50 / 33" Inseam : 763303902173
w52 / 33" Inseam : 763303902302
w48 / 33" Inseam : 763303902043
w38 / 33" Inseam : 763303901367
w40 / 33" Inseam : 763303901503
w46 / 33" Inseam : 763303901923
w44 / 33" Inseam : 763303901787
w36 / 33" Inseam : 763303901220
w28 / 33" Inseam : 763303900742
w32 / 33" Inseam : 763303901039
w30 / 33" Inseam : 763303900896
w42 / 33" Inseam : 763303901640
w34 / 33" Inseam : 635062777340
w36 / 34" Inseam : 763303901121
w40 / 34" Inseam : 763303901404
w50 / 34" Inseam : 763303902180
w38 / 34" Inseam : 763303901268
w28 / 34" Inseam : 763303900759
w44 / 34" Inseam : 763303901688
w32 / 34" Inseam : 763303900933
w34 / 34" Inseam : 763303901077
w30 / 34" Inseam : 763303900780
w48 / 34" Inseam : 763303902050
w54 / 34" Inseam : 763303902449
w52 / 34" Inseam : 763303902319
w46 / 34" Inseam : 763303901824
w42 / 34" Inseam : 763303901541
w30 / 35" Inseam : 763303900902
w28 / 35" Inseam : 763303900766
w32 / 35" Inseam : 763303901046
w34 / 35" Inseam : 635062777357
w46 / 35" Inseam : 763303901930
w50 / 35" Inseam : 763303902197
w36 / 35" Inseam : 763303901237
w38 / 35" Inseam : 763303901374
w40 / 35" Inseam : 763303901510
w48 / 35" Inseam : 763303902067
w42 / 35" Inseam : 763303901657
w44 / 35" Inseam : 763303901794
w54 / 35" Inseam : 763303902456
w52 / 35" Inseam : 763303902326
w46 / 36" Inseam : 763303901831
w52 / 36" Inseam : 635062802257
w28 / 36" Inseam : 635062802226
w30 / 36" Inseam : 763303900803
w32 / 36" Inseam : 763303900940
w50 / 36" Inseam : 635062802240
w34 / 36" Inseam : 763303901084
w36 / 36" Inseam : 763303901138
w38 / 36" Inseam : 763303901275
w40 / 36" Inseam : 763303901411
w48 / 36" Inseam : 635062802233
w42 / 36" Inseam : 763303901558
w44 / 36" Inseam : 763303901695
w54 / 36" Inseam : 635062802264
Trending
Workwear
products
Featured

Item

recommendations