Today's customer service hours: 8am-6pm EST
Horace Small HS2728 Men's New Dimension Plus Six Pocket Cargo Trousers - Dark Navy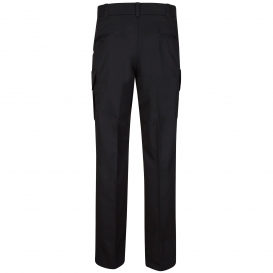 Please select a waist size & pant inseam
Please select a waist size & pant inseam
Select the size and quantity below.
Click "Add Another Color" for more options

Item#: VF-HS2728
Color: Dark Navy
Step 1: Customization

Information
Step 2: Select Colors & Sizes
Select the size and quantity below.
Click "Add Another Color" for more options

Item#: VF-HS2728
Color: Dark Navy
Step 3: Review & Add to Cart
Please complete all required fields before submitting customization.
Item#: VF-HS2728
MPN: HS2728
Matching Style
Horace Small HS2729 Women's New Dimension Plus Six Pocket Cargo Trousers - Dark Navy

$84.49
Description
Item#: VF-HS2728 Description
The New Dimension Plus Trouser, Cargo Pant, and EMT Pant are designed to deliver peak performance with advanced features. The upgraded slider waistband and diamond gusseted crotch offer enhanced comfort and mobility. The mechanical poly-cotton stretch fabric is treated with a repellent outer finish, while the inner finish wicks moisture away to keep you comfortable during long hours on the job. The New Dimension Plus Cargo Pant and EMT Pant offer additional functionality with utility cargo pockets on each leg while maintaining the same great features as the trouser.
Horace Small HS2728 Features:
Belt Loops: 3/4" Lined
Blend: 65% Polyester / 35% Cotton
Care Home Wash
Closure:

Brass Ratcheting Zipper and Crush-Proof Hook & Loop
French-Fly

Pocket:

Quarter Top Bottom Reinforced Front Pockets
Double Welt Topstitched Hip Pockets with Triangle Bartacks and Button-Tab on Left Pocket
Double Entry Cargo Pockets

Waistband: 2" Snugtex with BanRol Technology and Slider Mechanism for Stretch
Other:

Bartacks at All Stress Points
Diamond Crotch Gusset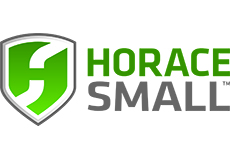 Founded in 1937 and now part of the VF family of brands, Horace Small offers an extensive line of uniforms for public safety officials.
Item Reviews
Total: 2 Reviews

Rating: 4.5
Bryan B. - 09/22/21
Excellent
Excellent pants for Police work. They fit and wear great. Thank you!
Bob - 11/01/18
Great trousers.
Great trousers, but only 4 stars because they are tighter in the legs and seat than the HS27282 style which I was replacing. Same number but the old ones had an extra "2" at the end. Same waist and length, but a tighter cut. At least that was the way pair I got as a test fit me. Why didn't I get the original style I liked? It seems like they don't make them anymore. These were the closest I could find. I've been a cop for 39 years and those were the best, most comfortable duty trousers I ever had. I will buy my next pair of these a couple of waist sizes too big and adjust from there. I WILL buy more of these.
Returns & Exchanges
30 Day Return Policy
Our return policy gives you 30 days to return your products. This 30 day period begins on the date your order is delivered and includes both business and non-business days. Returned products must be in new, unused, and resalable condition. Customized products cannot be returned. If something is wrong with your order containing customized products, please contact us at 904-296-2240
To start a return, visit our Returns Center or learn more by reading our .
Shipping Information
Under normal circumstances, in stock orders placed by 12:00 PM EST are usually shipped out the following business day (Monday through Friday, excluding national holidays).
Due to a recent surge in online ordering across the country, most in stock orders are currently shipping out in 1-3 business days. Orders containing products that are not in stock can take longer to ship. Products that are not in stock have an estimated ship time located in the stock status section of the product page.
Find more shipping information or how to track your order in the Customer Center.
EAN/UPC
EAN/UPC
w28 / Unhemmed : 763303804620
w40 / Unhemmed : 763303807485
w30 / Unhemmed : 763303805122
w54 / Unhemmed : 763303809274
w52 / Unhemmed : 763303809021
w48 / Unhemmed : 763303808529
w46 / Unhemmed : 763303808260
w44 / Unhemmed : 763303808000
w42 / Unhemmed : 763303807751
w50 / Unhemmed : 763303808772
w38 / Unhemmed : 763303807201
w36 / Unhemmed : 763303806686
w35 / Unhemmed : 763303806419
w34 / Unhemmed : 763303806136
w33 / Unhemmed : 763303805870
w32 / Unhemmed : 763303805627
w37 / Unhemmed : 763303806945
w31 / Unhemmed : 763303805375
w31 / 24" Inseam : 763303805382
w52 / 24" Inseam : 763303809038
w37 / 24" Inseam : 763303806952
w50 / 24" Inseam : 763303808789
w38 / 24" Inseam : 763303807218
w36 / 24" Inseam : 763303806693
w44 / 24" Inseam : 763303808017
w48 / 24" Inseam : 763303808536
w46 / 24" Inseam : 763303808277
w34 / 24" Inseam : 763303806143
w30 / 24" Inseam : 763303805139
w42 / 24" Inseam : 763303807768
w32 / 24" Inseam : 763303805634
w28 / 24" Inseam : 763303804637
w33 / 24" Inseam : 763303805887
w40 / 24" Inseam : 763303807492
w54 / 24" Inseam : 763303809281
w35 / 24" Inseam : 763303806426
w52 / 25" Inseam : 763303809045
w31 / 25" Inseam : 763303805399
w34 / 25" Inseam : 763303806150
w28 / 25" Inseam : 763303804644
w46 / 25" Inseam : 763303808284
w44 / 25" Inseam : 763303808024
w48 / 25" Inseam : 763303808543
w35 / 25" Inseam : 763303806433
w33 / 25" Inseam : 763303805894
w30 / 25" Inseam : 763303805146
w54 / 25" Inseam : 763303809298
w38 / 25" Inseam : 763303807225
w50 / 25" Inseam : 763303808796
w40 / 25" Inseam : 763303807508
w37 / 25" Inseam : 763303806969
w36 / 25" Inseam : 763303806709
w42 / 25" Inseam : 763303807775
w32 / 25" Inseam : 763303805641
w42 / 26" Inseam : 763303807782
w33 / 26" Inseam : 763303805900
w44 / 26" Inseam : 763303808031
w38 / 26" Inseam : 763303807232
w50 / 26" Inseam : 763303808802
w32 / 26" Inseam : 763303805658
w30 / 26" Inseam : 763303805153
w28 / 26" Inseam : 763303804651
w35 / 26" Inseam : 763303806440
w54 / 26" Inseam : 763303809304
w36 / 26" Inseam : 763303806716
w52 / 26" Inseam : 763303809052
w40 / 26" Inseam : 763303807515
w34 / 26" Inseam : 763303806167
w37 / 26" Inseam : 763303806976
w48 / 26" Inseam : 763303808550
w31 / 26" Inseam : 763303805405
w46 / 26" Inseam : 763303808291
w37 / 27" Inseam : 763303806983
w34 / 27" Inseam : 763303806174
w38 / 27" Inseam : 763303807249
w36 / 27" Inseam : 763303806723
w35 / 27" Inseam : 763303806457
w40 / 27" Inseam : 763303807522
w46 / 27" Inseam : 763303808307
w28 / 27" Inseam : 763303804668
w54 / 27" Inseam : 763303809311
w52 / 27" Inseam : 763303809069
w30 / 27" Inseam : 763303805160
w50 / 27" Inseam : 763303808819
w31 / 27" Inseam : 763303805412
w48 / 27" Inseam : 763303808567
w44 / 27" Inseam : 763303808048
w32 / 27" Inseam : 763303805665
w42 / 27" Inseam : 763303807799
w33 / 27" Inseam : 763303805917
w44 / 28" Inseam : 763303808055
w38 / 28" Inseam : 763303807256
w48 / 28" Inseam : 763303808574
w50 / 28" Inseam : 763303808826
w36 / 28" Inseam : 763303806730
w42 / 28" Inseam : 763303807805
w52 / 28" Inseam : 763303809076
w40 / 28" Inseam : 763303807539
w54 / 28" Inseam : 763303809328
w46 / 28" Inseam : 763303808314
w37 / 28" Inseam : 763303806990
w32 / 28" Inseam : 763303805672
w30 / 28" Inseam : 763303805177
w33 / 28" Inseam : 763303805924
w35 / 28" Inseam : 763303806464
w31 / 28" Inseam : 763303805429
w34 / 28" Inseam : 763303806181
w28 / 28" Inseam : 763303804675
w32 / 29" Inseam : 763303805689
w37 / 29" Inseam : 763303807003
w38 / 29" Inseam : 763303807263
w33 / 29" Inseam : 763303805931
w54 / 29" Inseam : 763303809335
w40 / 29" Inseam : 763303807546
w42 / 29" Inseam : 763303807812
w52 / 29" Inseam : 763303809083
w28 / 29" Inseam : 763303804682
w46 / 29" Inseam : 763303808321
w31 / 29" Inseam : 763303805436
w34 / 29" Inseam : 763303806198
w48 / 29" Inseam : 763303808581
w30 / 29" Inseam : 763303805184
w50 / 29" Inseam : 763303808833
w44 / 29" Inseam : 763303808062
w35 / 29" Inseam : 763303806471
w36 / 29" Inseam : 763303806747
w34 / 30" Inseam : 763303806204
w36 / 30" Inseam : 763303806754
w30 / 30" Inseam : 763303805191
w48 / 30" Inseam : 763303808598
w38 / 30" Inseam : 763303807270
w32 / 30" Inseam : 763303805696
w40 / 30" Inseam : 763303807553
w28 / 30" Inseam : 763303804699
w35 / 30" Inseam : 763303806488
w44 / 30" Inseam : 763303808079
w42 / 30" Inseam : 763303807829
w54 / 30" Inseam : 763303809342
w33 / 30" Inseam : 763303805948
w52 / 30" Inseam : 763303809090
w46 / 30" Inseam : 763303808338
w31 / 30" Inseam : 763303805443
w37 / 30" Inseam : 763303807010
w50 / 30" Inseam : 763303808840
w30 / 31" Inseam : 763303805207
w36 / 31" Inseam : 763303806761
w32 / 31" Inseam : 763303805702
w42 / 31" Inseam : 763303807836
w48 / 31" Inseam : 763303808604
w44 / 31" Inseam : 763303808086
w46 / 31" Inseam : 763303808345
w31 / 31" Inseam : 763303805450
w40 / 31" Inseam : 763303807560
w50 / 31" Inseam : 763303808857
w34 / 31" Inseam : 763303806211
w38 / 31" Inseam : 763303807287
w37 / 31" Inseam : 763303807027
w33 / 31" Inseam : 763303805955
w52 / 31" Inseam : 763303809106
w54 / 31" Inseam : 763303809359
w35 / 31" Inseam : 763303806495
w28 / 31" Inseam : 763303804705
w34 / 32" Inseam : 763303806228
w37 / 32" Inseam : 763303807034
w54 / 32" Inseam : 763303809366
w44 / 32" Inseam : 763303808093
w35 / 32" Inseam : 763303806501
w46 / 32" Inseam : 763303808352
w33 / 32" Inseam : 763303805962
w50 / 32" Inseam : 763303808864
w48 / 32" Inseam : 763303808611
w36 / 32" Inseam : 763303806778
w40 / 32" Inseam : 763303807577
w31 / 32" Inseam : 763303805467
w30 / 32" Inseam : 763303805214
w32 / 32" Inseam : 763303805719
w52 / 32" Inseam : 763303809113
w42 / 32" Inseam : 763303807843
w28 / 32" Inseam : 763303804712
w38 / 32" Inseam : 763303807294
w46 / 33" Inseam : 763303808369
w35 / 33" Inseam : 763303806518
w50 / 33" Inseam : 763303808871
w52 / 33" Inseam : 763303809120
w48 / 33" Inseam : 763303808628
w30 / 33" Inseam : 763303805221
w54 / 33" Inseam : 763303809373
w28 / 33" Inseam : 763303804729
w34 / 33" Inseam : 763303806235
w31 / 33" Inseam : 763303805474
w36 / 33" Inseam : 763303806785
w33 / 33" Inseam : 763303805979
w40 / 33" Inseam : 763303807584
w32 / 33" Inseam : 763303805726
w38 / 33" Inseam : 763303807300
w42 / 33" Inseam : 763303807850
w44 / 33" Inseam : 763303808109
w37 / 33" Inseam : 763303807041
w33 / 34" Inseam : 763303805986
w37 / 34" Inseam : 763303807058
w38 / 34" Inseam : 763303807317
w35 / 34" Inseam : 763303806525
w36 / 34" Inseam : 763303806792
w28 / 34" Inseam : 763303804736
w50 / 34" Inseam : 763303808888
w54 / 34" Inseam : 763303809380
w40 / 34" Inseam : 763303807591
w32 / 34" Inseam : 763303805733
w52 / 34" Inseam : 763303809137
w31 / 34" Inseam : 763303805481
w48 / 34" Inseam : 763303808635
w30 / 34" Inseam : 763303805238
w44 / 34" Inseam : 763303808116
w46 / 34" Inseam : 763303808376
w34 / 34" Inseam : 763303806242
w42 / 34" Inseam : 763303807867
w33 / 35" Inseam : 763303805993
w40 / 35" Inseam : 763303807607
w36 / 35" Inseam : 763303806808
w48 / 35" Inseam : 763303808642
w30 / 35" Inseam : 763303805245
w28 / 35" Inseam : 763303804743
w46 / 35" Inseam : 763303808383
w35 / 35" Inseam : 763303806532
w37 / 35" Inseam : 763303807065
w50 / 35" Inseam : 763303808895
w32 / 35" Inseam : 763303805740
w31 / 35" Inseam : 763303805498
w52 / 35" Inseam : 763303809144
w34 / 35" Inseam : 763303806259
w42 / 35" Inseam : 763303807874
w44 / 35" Inseam : 763303808123
w54 / 35" Inseam : 763303809397
w38 / 35" Inseam : 763303807324
w31 / 36" Inseam : 635062799403
w40 / 36" Inseam : 635062799489
w33 / 36" Inseam : 635062799427
w48 / 36" Inseam : 635062799526
w37 / 36" Inseam : 635062799465
w38 / 36" Inseam : 635062799472
w36 / 36" Inseam : 635062799458
w52 / 36" Inseam : 635062799540
w46 / 36" Inseam : 635062799519
w42 / 36" Inseam : 635062799496
w30 / 36" Inseam : 635062799397
w28 / 36" Inseam : 635062337155
w50 / 36" Inseam : 635062799533
w32 / 36" Inseam : 635062799410
w44 / 36" Inseam : 635062799502
w35 / 36" Inseam : 635062799441
w34 / 36" Inseam : 635062799434
w54 / 36" Inseam : 635062799557
Trending
Workwear
products
Featured

Item

recommendations