Today's customer service hours: 8am-6pm EST
Portwest UFR48 FR Duck Quilt Lined Jacket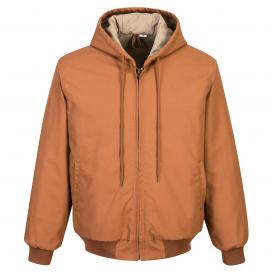 Select the size and quantity below.

Item#: PW-UFR48BRR
Color: Brown
Small

$167.59

/

Each (1 Overall)

Medium

$167.59

/

Each (1 Overall)

Large

$167.59

/

Each (1 Overall)

XL

$167.59

/

Each (1 Overall)

2XL

$167.59

/

Each (1 Overall)

3XL

$167.59

/

Each (1 Overall)

4XL

$167.59

/

Each (1 Overall)

5XL

$167.59

/

Each (1 Overall)
Item#: PW-UFR48BRR
MPN: UFR48BRR
Description
Item#: PW-UFR48BRR Description
Bizflame Duck
Engineered with maximum safety and comfort in mind, Bizflame Duck is a high-performance fabric constructed from 100% Cotton Duck 10oz. Designed to bead away water, the wind resistant properties combined with lightweight insulation ensures the worker is protected from the elements. This unique collection provides exceptional flame resistant protection and is fully compliant to NFPA 70E with ARC4 protection against electric arc.
Flame Resistant
This industry leading flame resistant range provides multi-standard protection for hazardous environments. These state of the art products are the result of years of experience combined with advanced technology and market research. Commitment to the health, safety and comfort of the wearer can be seen in the wide range of products suitable for all climates and end uses.
Portwest UFR48 Features:
ARC4
Dual hazard protection
Durable water repellent fabric
Quilt lined hood
Full quilt lined body and sleeves
Flame resistant lining for added protection
Pockets: 2 front, 2 internal
Hood for added protection against the elements
Brass flame resistant front zipper
NFPA® 70E
NFPA® 2112
ASTM F1506-10a None
ASTM F1959/F1959M-14e1 ATPV 45 CAL/CM2 (HAF 94.2%)
Shell Fabric: Bizflame Duck 10 oz
Lining Fabric: 100% Flame Retardant Cotton 7.5 oz
Filling Fabric: 90% Modacrylic, 10% Aramid 3 oz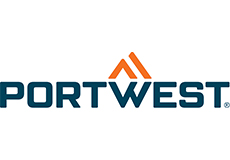 Founded in Westport, Ireland in 1904, Portwest is now a global manufacturer and distributor of safety apparel, workwear, and PPE.
Item Reviews
This item has not been reviewed.
Be the first to

review this item

.
Returns & Exchanges
30 Day Return Policy
Our return policy gives you 30 days to return your products. This 30 day period begins on the date your order is delivered and includes both business and non-business days. Returned products must be in new, unused, and resalable condition. Customized products cannot be returned. If something is wrong with your order containing customized products, please contact us at 904-296-2240
To start a return, visit our Returns Center or learn more by reading our .
Shipping Information
Under normal circumstances, in stock orders placed by 12:00 PM EST are usually shipped out the following business day (Monday through Friday, excluding national holidays).
Due to a recent surge in online ordering across the country, most in stock orders are currently shipping out in 1-3 business days. Orders containing products that are not in stock can take longer to ship. Products that are not in stock have an estimated ship time located in the stock status section of the product page.
Find more shipping information or how to track your order in the Customer Center.
EAN/UPC
EAN/UPC
Small : 5036108336531
Medium : 5036108335855
Large : 5036108335848
XL : 5036108335862
2XL : 5036108335879
3XL : 5036108335886
4XL : 5036108335824
5XL : 5036108335831
Trending
FR Clothing
products