Today's customer service hours: 8am-6pm EST
Radians FRCA-002 VolCore Cotton FR Coverall - Gray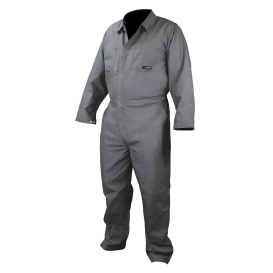 Select the size and quantity below.
Click "Add Another Color" for more options
Item#: RAD-FRCA-002G
Color: Gray
Small

$60.75

/

Each (1 Coverall)

Medium

$60.75

/

Each (1 Coverall)

Large

$60.75

/

Each (1 Coverall)

XL

$60.75

/

Each (1 Coverall)

2XL

$60.75

/

Each (1 Coverall)

3XL

$60.75

/

Each (1 Coverall)

4XL

$60.75

/

Each (1 Coverall)

5XL

$60.75

/

Each (1 Coverall)

6XL

$60.75

/

Each (1 Coverall)
Subtotal

(before discounts)

:
Item#: RAD-FRCA-002G
MPN: FRCA-002G
Description
Item#: RAD-FRCA-002G Description
Reduce burn injuries with VolCore™ FR Workwear by Radians®. Flame-resistant (FR) VolCore workwear helps protect workers from short-term thermal incidents because it self-extinguishes and doesn't melt when exposed to flame. Each UL certified piece in the line has been crafted with durable materials to keep workers safe, comfortable, and compliant.
Radians FRCA-002 Features:
AR/FR 7oz. Long Sleeve Vented Coverall
Soft and Comfortable 100% Cotton
ATPV 8.5 Cal/cm²
ASTM F1506 & NFPA 2112
UL Certified
NFPA 70E PPE CAT 2
2 Chest Pockets with 1 Pencil/Pen Slot
Heavy Duty, 2-way Quick Release FR Brass Zipper
Heavy Duty Covered Internal Snaps on Placket
2 Side Pockets with Internal Pass-Thru Access
2 Back Hip Pockets
Comfortable Elasticized Back Waistband
Adjustable Snap Sleeve Cuffs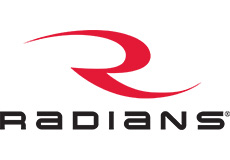 From glasses to hard hats, Radians delivers a comprehensive line of quality protective gear including eyewear, hearing protection, head gear, and accessories.
Item Reviews
This item has not been reviewed.
Be the first to

review this item

.
Returns & Exchanges
30 Day Return Policy
Our return policy gives you 30 days to return your products. This 30 day period begins on the date your order is delivered and includes both business and non-business days. Returned products must be in new, unused, and resalable condition. Customized products cannot be returned. If something is wrong with your order containing customized products, please contact us at 904-296-2240
To start a return, visit our Returns Center or learn more by reading our .
Shipping Information
Under normal circumstances, in stock orders placed by 12:00 PM EST are usually shipped out the following business day (Monday through Friday, excluding national holidays).
Due to a recent surge in online ordering across the country, most in stock orders are currently shipping out in 1-3 business days. Orders containing products that are not in stock can take longer to ship. Products that are not in stock have an estimated ship time located in the stock status section of the product page.
Find more shipping information or how to track your order in the Customer Center.
EAN/UPC
EAN/UPC
Small : 674326334707
Medium : 674326332857
Large : 674326332864
XL : 674326332871
2XL : 674326332888
3XL : 674326332895
4XL : 674326332901
5XL : 674326332918
6XL : 674326333328
Trending
FR Clothing
products