Today's customer service hours: 8:00am-6:00pm EST
Today's customer service hours: 8:00am-6:00pm EST
Bullard C33DGR Classic Full Brim Hard Hat - Ratchet Suspension - Dove Grey

Subtotal

(before discounts)

:
Item#: BUL-C33DGR
MPN: 33DGR
Order Size
Discount +
Free Shipping
$500 - $1,999
5%
$2,000 - $4,999
7%
$5,000+
10%
*Some restrictions apply,
Description
Item#: BUL-C33DGR Description
The Classic Series Full Brim hard hats are one of the most popular styles of head protection. The hat has a six-point suspension with 1" wide nylon straps that offer increased balance and comfort. The Full Brim hat offers increased protection from harmful UV rays, glare, splash and rain. This head protection is considered America's most popular full brim hat. There is an absorbent cotton brow pat that provides superior comfort. There are vertical adjustment snaps on the front, side and rear posistions of the headband that form the basis for a customized fit without the removal of the suspension. The ratchet suspension on these hard hats are Flex-Gear and it has a cushioned nape with a large, easy to turn ratchet knob. This black hard hat can be customized with your company's logo, design or name.
6 Point Rachet Suspension
Full Brim Hard Hat
Ratchet Knob
Color: Dove Grey
ANSI Z89.1-2014 COMPLIANTClass E, G, and C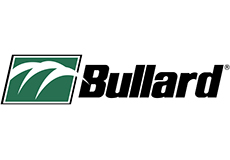 Bullard manufactures high quality personal protective equipment, like full brim hard hats, cap style hard hats, and hard hat accessories.
Item Reviews
Total: 14 Reviews

Rating: 4.8
August W. - 09/10/20
Hard Hats
One of the hard hats had a defective ratchet liner. Overall very nice hard hat.
Kim B. - 08/11/20
Owner
Loved the hat. And especially loved the fast shipping!
Nat - 02/27/20
Hi-Viz Yellow
Just the hard hat I was looking for; so much that I purchased two. I decided to purchase from Full Source directly so that I would receive the most current production date.
Purchaser - 05/04/19
Bullard C33 Ratchet Helmet
Excellent fit and traditional style. For size comparison, the diameter/circumference of the brim is the same as a "Boonie-hat", if that helps anyone. I believe there is a C34 which is a slightly larger version of this style.
Yazzie - 01/31/18
Perfect
Nice fit and comfortable.
Jim M. - 01/16/18
Bullard Hard Hat
Best hard hat available, won't wear anything else.
Charles N. - 01/11/18
Project supervisor
Wear it everyday!
Tony - 11/23/15
Nice
The six point suspension is nice. The hat is comfortable for long hours. The ratchet is great for making small adjustments to allow for liners or windy days.
deedi - 11/18/14
hard & neon
I have a teeny head and this fits perfectly. Meets ASMT requirements I need for my job. My un-nimble fingers kept missing appropriate slots for securing the liner. Just wait until you hear the snap and it is secure!
Michael - 10/08/14
Awesome Black Hat
Like the hard hat pictured. The liner and suspension is comfortable as well as adjustable.
Returns & Exchanges
30 Day Return Policy
Our return policy gives you 30 days to return your products. This 30 day period begins on the date your order is delivered and includes both business and non-business days. Returned products must be in new, unused, and resalable condition. Customized products cannot be returned. If something is wrong with your order containing customized products, please contact us at 1-800-975-0986
To start a return, visit our Returns Center or learn more by reading our .
Shipping Information
Under normal circumstances, in stock orders placed by 12:00 PM EST are usually shipped out the following business day (Monday through Friday, excluding national holidays).
Due to a recent surge in online ordering across the country, most in stock orders are currently shipping out in 1-3 business days. Orders containing products that are not in stock can take longer to ship. Products that are not in stock have an estimated ship time located in the stock status section of the product page.
Find more shipping information or how to track your order in the Customer Center.