CornerStone J763 Duck Cloth Work Jacket - Duck Brown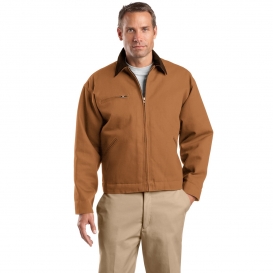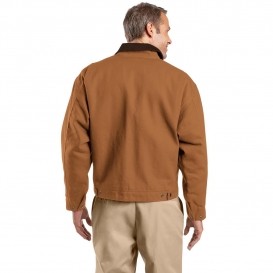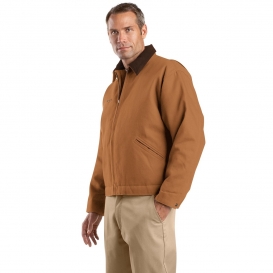 Select the size and quantity below.
Click "Add Another Color" for more options

Item#: CS-J763-Brown
Color: Duck Brown
Subtotal

(before discounts)

:
Step 1: Customization

Information
Next Step
Additional

Location
Step 2: Select Colors & Sizes
Select the size and quantity below.
Click "Add Another Color" for more options

Item#: CS-J763-Brown
Color: Duck Brown
Step 3: Review & Add to Cart
Please complete all required fields before submitting customization.
Item#: CS-J763-Brown
MPN: 173591
Order Size
Discount +
Free Shipping
$500 - $1,999
5%
$2,000 - $4,999
7%
$5,000+
10%
*Some restrictions apply,
Available Customization
Vinyl Heat Press
Embroidery
Description
Item#: CS-J763-Brown Description
A workwear staple, this jacket has triple-needle stitching at the shoulders and armholes so it will last job after job.
CornerStone J763 Features:
12-ounce, 100% cotton duck cloth
6-ounce polyfill nylon lining for added warmth
Corduroy collar
Bi-swing back
Zippered chest pocket
Adjustable 2-snap sleeves
Front slash pockets
Adjustable button waist tabs
Port Pockets for easy embroidery access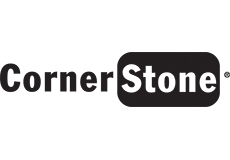 CornerStone delivers the strength and reliability to your workwear.
Item Reviews
Total: 7 Reviews

Rating: 4.7
George - 01/15/21
Wears like iron...order large and toss in the wash...
This is my second jacket..the first one was a hand me down. Weder...steel and Fab. I used it every day. It holds up well to sparks and is super comfortable...tough as nails with a phone pocket inside and a zip outside breast for small note pad and writing or scrib...insulated good for cold and just unzip as the day warms up...cannot say enough. 1/3 the price of my Carhartt stuff.
joe - 02/08/20
nice jacket
Thicker than I thought. It will be difficult to find someone to sew patches on because of thickness. Also, the jacket will be warmer than old one, I may not be able to wear it as much. It is durable.
JPE - 11/28/19
Totally satisfied
Pleased with fast service and quality and fair price of the item ordered.
Louis F. - 03/26/19
CornerStone J763
Pleased enough that this is the second one I have purchased, excellent value.
Debi - 01/22/19
Great Jacket for the price
Sturdy work jacket, very warm. We are happy with the quality of these jackets.
Wendell R. - 05/01/18
j763 Duck cloth jacket
It is just what I wanted.
George O. - 01/11/18
Great jacket and great price
My son's workplace had this jacket but with his boss's company logo embroidered. Well, my wife found the tag on the item and she found this website. I ordered it and like it very much. Looks great and the size was spot on, already having tried one on. I had to have my own. Thanks,
Returns & Exchanges
30 Day Return Policy
Our return policy gives you 30 days to return your products. This 30 day period begins on the date your order is delivered and includes both business and non-business days. Returned products must be in new, unused, and resalable condition. Customized products cannot be returned. If something is wrong with your order containing customized products, please contact us at 1-800-975-0986
To start a return, visit our Returns Center or learn more by reading our .
Shipping Information
Under normal circumstances, in stock orders placed by 12:00 PM EST are usually shipped out the following business day (Monday through Friday, excluding national holidays).
Due to a recent surge in online ordering across the country, most in stock orders are currently shipping out in 1-3 business days. Orders containing products that are not in stock can take longer to ship. Products that are not in stock have an estimated ship time located in the stock status section of the product page.
Find more shipping information or how to track your order in the Customer Center.
EAN/UPC
EAN/UPC
XS : 191265281041
Small : 191265281065
Medium : 191265281072
Large : 191265281102
XL : 191265281126
2XL : 191265281034
3XL : 191265281058
4XL : 191265281089
5XL : 191265281096
6XL : 191265281119
Trending
Workwear
products
Featured

Item

recommendations