Today's customer service hours: 8am-6pm EST
Horace Small HS1112 New Dimension Poplin Long Sleeve Shirt - Dark Navy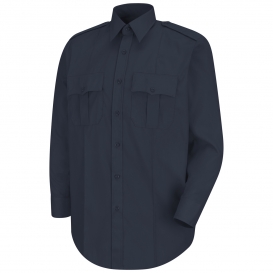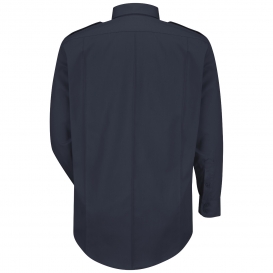 Select the size and quantity below.
Click "Add Another Color" for more options

Item#: VF-HS1112
Color: Dark Navy
Subtotal

(before discounts)

:
Step 1: Customization

Information
Next Step
Additional

Location
Step 2: Select Colors & Sizes
Select the size and quantity below.
Click "Add Another Color" for more options

Item#: VF-HS1112
Color: Dark Navy
Step 3: Review & Add to Cart
Please complete all required fields before submitting customization.
Item#: VF-HS1112
MPN: HS1112
Order Size
Discount +
Free Shipping
$500 - $1,999
5%
$2,000 - $4,999
7%
$5,000+
10%
*Some restrictions apply,
Available Customization
Screen Printing
Vinyl Heat Press
Embroidery
Matching Style
Horace Small HS1165 Women's New Dimension Poplin Long Sleeve Shirt - Dark Navy

$48.69
Description
Item#: VF-HS1112 Description
Our New Dimension® Shirts combine aggressive styling with performance features such as stretch poplin and twill fabrics and silicone permanent creases. Added length to sides helps to keep shirts tucked. Due to the poly-cotton fabric blend, these shirts not only perform all year, but are extremely comfortable and easy to maintain.
Horace Small HS1112 Features:
Blend: 65% polyester/35% cotton
Care: Home Wash
Finish: Pre-Cured Soil-Release
Closure:

Break-Resistant Melamine Buttons
Metal Button Feature on Navy Poplin Styles

Collar: Banded
Cuff: Two-Button Cuff with Button-Sleeve Placket
Pocket: Pleated Pockets, Scalloped Flaps with Hook & Loop Closure
Interlining: Heavy-Duty in Collar, Epaulets, Pocket Flaps and Cuffs
Other:

Added Length to Sides to Help Keep Shirt Tucked
Designed to Accommodate Body Armor
Mechanical Stretch for Increased Fit and Comfort
Founded in 1937 and now part of the VF family of brands, Horace Small offers an extensive line of uniforms for public safety officials.
Item Reviews
This item has not been reviewed.
Be the first to

review this item

.
Returns & Exchanges
30 Day Return Policy
Our return policy gives you 30 days to return your products. This 30 day period begins on the date your order is delivered and includes both business and non-business days. Returned products must be in new, unused, and resalable condition. Customized products cannot be returned. If something is wrong with your order containing customized products, please contact us at 1-800-975-0986
To start a return, visit our Returns Center or learn more by reading our .
Shipping Information
Under normal circumstances, in stock orders placed by 12:00 PM EST are usually shipped out the following business day (Monday through Friday, excluding national holidays).
Due to a recent surge in online ordering across the country, most in stock orders are currently shipping out in 1-3 business days. Orders containing products that are not in stock can take longer to ship. Products that are not in stock have an estimated ship time located in the stock status section of the product page.
Find more shipping information or how to track your order in the Customer Center.
EAN/UPC
EAN/UPC
14.5" Neck / 32" Length : 763086107208
16" Neck / 32" Length : 763086107239
15.5" Neck / 32" Length : 763086107222
15" Neck / 32" Length : 763086107215
16.5" Neck / 32" Length : 763086107246
18" Neck / 33" Length : 763086107352
17.5" Neck / 33" Length : 763086107345
17" Neck / 33" Length : 763086107338
16.5" Neck / 33" Length : 763086107321
18.5" Neck / 33" Length : 763086107369
16" Neck / 33" Length : 763086107314
15" Neck / 33" Length : 763086107291
15.5" Neck / 33" Length : 763086107307
16.5" Neck / 34" Length : 763086107444
16" Neck / 34" Length : 763086107437
18" Neck / 34" Length : 763086107475
20" Neck / 34" Length : 763086107505
19" Neck / 34" Length : 763086107499
17.5" Neck / 34" Length : 763086107468
15" Neck / 34" Length : 763086107413
17" Neck / 34" Length : 763086107451
15.5" Neck / 34" Length : 763086107420
18.5" Neck / 34" Length : 763086107482
17" Neck / 36" Length : 763086107673
15.5" Neck / 36" Length : 763086107642
16.5" Neck / 36" Length : 763086107666
19" Neck / 36" Length : 763086107710
17.5" Neck / 36" Length : 763086107680
18.5" Neck / 36" Length : 763086107703
20" Neck / 36" Length : 763086107727
18" Neck / 36" Length : 763086107697
16" Neck / 36" Length : 763086107659
18.5" Neck / 35" Length : 763086107598
17" Neck / 35" Length : 763086107567
18" Neck / 35" Length : 763086107581
17.5" Neck / 35" Length : 763086107574
16.5" Neck / 35" Length : 763086107550
16" Neck / 35" Length : 763086107543
15.5" Neck / 35" Length : 763086107536
17.5" Neck / 38" Length : 763086107772
18.5" Neck / 38" Length : 763086107796
20" Neck / 38" Length : 763086107819
Trending
Workwear
products
Featured

Item

recommendations