Today's customer service hours: 8am-6pm EST
Horace Small HS2361 Men's New Dimension 4-Pocket Basic Pants - Dark Navy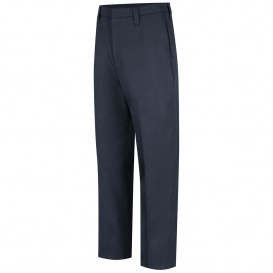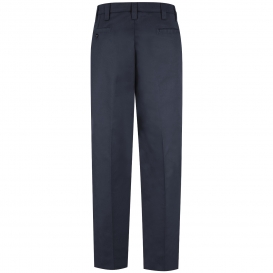 Please select a Waist Size & Pant Inseam
Please select a Waist Size & Pant Inseam
Select the size and quantity below.

Item#: VF-HS2361
Color: Dark Navy
Subtotal

(before discounts)

:
Step 1: Customization

Information
Next Step
Additional

Location
Select the size and quantity below.

Item#: VF-HS2361
Color: Dark Navy
Step 3: Review & Add to Cart
Please complete all required fields before submitting customization.
Item#: VF-HS2361
MPN: HS2361
Available Customization
Screen Printing
Vinyl Heat Press
Embroidery
Matching Style
Horace Small HS2363 Women's New Dimension 4-Pocket Basic Pants - Dark Navy

$40.49
Description
Item#: VF-HS2361 Description
Constructed of a vat-dye poly-cotton blend, our 4 Pocket Fire Pant was built to maintain its professional appearance. Features include a soil release fabric that is home washable, button through closures, solid brass ratcheting zipper, quarter-top front pockets, single welt back hip pockets, Ban-Rol® technology with gripper waistband, and bartacks at stress points.
Horace Small HS2361 Features:
Belt Loops: ¾" Lined
Blend: 65% Polyester/35% Cotton
Care Home Wash or Dry Clean
Closure: Brass Ratcheting Zipper and Crush-Proof Hook & Eye Closure
Finish: Post-Cured for Crease Retention, Soil Release
Pocket:

Quarter-Top Front Pockets
Single-Welt Back Hip Pockets with Button-Through Closure on Left Hip Pocket

Waistband: 1 ½" Wide Ban-Rol®, Continuous Closed with Snugtex®
Other: Bartacks at All Stress Points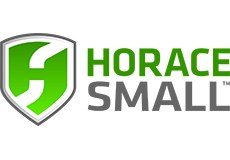 Founded in 1937 and now part of the VF family of brands, Horace Small offers an extensive line of uniforms for public safety officials.
Item Reviews
This item has not been reviewed.
Be the first to

review this item

.
Returns & Exchanges
30 Day Return Policy
Our return policy gives you 30 days to return your products. This 30 day period begins on the date your order is delivered and includes both business and non-business days. Returned products must be in new, unused, and resalable condition. Customized products cannot be returned. If something is wrong with your order containing customized products, please contact us at 904-296-2240
To start a return, visit our Returns Center or learn more by reading our .
Shipping Information
Under normal circumstances, in stock orders placed by 12:00 PM EST are usually shipped out the following business day (Monday through Friday, excluding national holidays).
Due to a recent surge in online ordering across the country, most in stock orders are currently shipping out in 1-3 business days. Orders containing products that are not in stock can take longer to ship. Products that are not in stock have an estimated ship time located in the stock status section of the product page.
Find more shipping information or how to track your order in the Customer Center.
EAN/UPC
EAN/UPC
w28 / Unhemmed : 763303735344
w44 / Unhemmed : 763303737225
w30 / Unhemmed : 763303735603
w31 / Unhemmed : 763303735733
w29 / Unhemmed : 763303735474
w54 / Unhemmed : 763303737874
w50 / Unhemmed : 763303737614
w48 / Unhemmed : 763303737485
w46 / Unhemmed : 763303737355
w52 / Unhemmed : 763303737744
w42 / Unhemmed : 763303737096
w38 / Unhemmed : 763303736655
w37 / Unhemmed : 763303736518
w36 / Unhemmed : 763303736389
w32 / Unhemmed : 763303735863
w35 / Unhemmed : 763303736259
w34 / Unhemmed : 763303736129
w33 / Unhemmed : 763303735993
w40 / Unhemmed : 763303736969
w48 / 24" Inseam : 763303737492
w36 / 24" Inseam : 763303736396
w52 / 24" Inseam : 763303737751
w35 / 24" Inseam : 763303736266
w32 / 24" Inseam : 763303735870
w34 / 24" Inseam : 763303736136
w30 / 24" Inseam : 763303735610
w33 / 24" Inseam : 763303736006
w54 / 24" Inseam : 763303737881
w29 / 24" Inseam : 763303735481
w37 / 24" Inseam : 763303736525
w50 / 24" Inseam : 763303737621
w38 / 24" Inseam : 763303736662
w44 / 24" Inseam : 763303737232
w28 / 24" Inseam : 763303735351
w40 / 24" Inseam : 763303736976
w31 / 24" Inseam : 763303735740
w46 / 24" Inseam : 763303737362
w42 / 24" Inseam : 763303737102
w54 / 25" Inseam : 763303737898
w46 / 25" Inseam : 763303737379
w32 / 25" Inseam : 763303735887
w33 / 25" Inseam : 763303736013
w44 / 25" Inseam : 763303737249
w42 / 25" Inseam : 763303737119
w34 / 25" Inseam : 763303736143
w38 / 25" Inseam : 763303736679
w52 / 25" Inseam : 763303737768
w35 / 25" Inseam : 763303736273
w40 / 25" Inseam : 763303736983
w36 / 25" Inseam : 763303736402
w50 / 25" Inseam : 763303737638
w37 / 25" Inseam : 763303736532
w31 / 25" Inseam : 763303735757
w48 / 25" Inseam : 763303737508
w28 / 25" Inseam : 763303735368
w29 / 25" Inseam : 763303735498
w30 / 25" Inseam : 763303735627
w36 / 26" Inseam : 763303736419
w48 / 26" Inseam : 763303737515
w29 / 26" Inseam : 763303735504
w32 / 26" Inseam : 763303735894
w37 / 26" Inseam : 763303736549
w34 / 26" Inseam : 763303736150
w28 / 26" Inseam : 763303735375
w35 / 26" Inseam : 763303736280
w38 / 26" Inseam : 763303736686
w52 / 26" Inseam : 763303737775
w46 / 26" Inseam : 763303737386
w30 / 26" Inseam : 763303735634
w50 / 26" Inseam : 763303737645
w40 / 26" Inseam : 763303736990
w42 / 26" Inseam : 763303737126
w31 / 26" Inseam : 763303735764
w33 / 26" Inseam : 763303736020
w54 / 26" Inseam : 763303737904
w44 / 26" Inseam : 763303737256
w52 / 27" Inseam : 763303737782
w35 / 27" Inseam : 763303736297
w29 / 27" Inseam : 763303735511
w37 / 27" Inseam : 763303736556
w46 / 27" Inseam : 763303737393
w36 / 27" Inseam : 763303736426
w48 / 27" Inseam : 763303737522
w38 / 27" Inseam : 763303736693
w50 / 27" Inseam : 763303737652
w40 / 27" Inseam : 763303737003
w42 / 27" Inseam : 763303737133
w28 / 27" Inseam : 763303735382
w34 / 27" Inseam : 763303736167
w44 / 27" Inseam : 763303737263
w54 / 27" Inseam : 763303737911
w30 / 27" Inseam : 763303735641
w32 / 27" Inseam : 763303735900
w31 / 27" Inseam : 763303735771
w33 / 27" Inseam : 763303736037
w48 / 28" Inseam : 763303737539
w31 / 28" Inseam : 763303735788
w30 / 28" Inseam : 763303735658
w50 / 28" Inseam : 763303737669
w38 / 28" Inseam : 763303736709
w36 / 28" Inseam : 763303736433
w46 / 28" Inseam : 763303737409
w32 / 28" Inseam : 763303735917
w54 / 28" Inseam : 763303737928
w40 / 28" Inseam : 763303737010
w37 / 28" Inseam : 763303736563
w34 / 28" Inseam : 763303736174
w33 / 28" Inseam : 763303736044
w42 / 28" Inseam : 763303737140
w52 / 28" Inseam : 763303737799
w44 / 28" Inseam : 763303737270
w29 / 28" Inseam : 763303735528
w28 / 28" Inseam : 763303735399
w35 / 28" Inseam : 763303736303
w32 / 29" Inseam : 763303735924
w29 / 29" Inseam : 763303735535
w50 / 29" Inseam : 763303737676
w30 / 29" Inseam : 763303735665
w38 / 29" Inseam : 763303736716
w48 / 29" Inseam : 763303737546
w31 / 29" Inseam : 763303735795
w40 / 29" Inseam : 763303737027
w28 / 29" Inseam : 763303735405
w42 / 29" Inseam : 763303737157
w44 / 29" Inseam : 763303737287
w36 / 29" Inseam : 763303736440
w37 / 29" Inseam : 763303736570
w46 / 29" Inseam : 763303737416
w52 / 29" Inseam : 763303737805
w34 / 29" Inseam : 763303736181
w35 / 29" Inseam : 763303736310
w54 / 29" Inseam : 763303737935
w33 / 29" Inseam : 763303736051
w42 / 30" Inseam : 763303737164
w52 / 30" Inseam : 763303737812
w54 / 30" Inseam : 763303737942
w30 / 30" Inseam : 763303735672
w28 / 30" Inseam : 763303735412
w44 / 30" Inseam : 763303737294
w40 / 30" Inseam : 763303737034
w48 / 30" Inseam : 763303737553
w46 / 30" Inseam : 763303737423
w34 / 30" Inseam : 763303736198
w31 / 30" Inseam : 763303735801
w38 / 30" Inseam : 763303736723
w32 / 30" Inseam : 763303735931
w33 / 30" Inseam : 763303736068
w36 / 30" Inseam : 763303736457
w50 / 30" Inseam : 763303737683
w29 / 30" Inseam : 763303735542
w35 / 30" Inseam : 763303736327
w37 / 30" Inseam : 763303736587
w46 / 31" Inseam : 763303737430
w34 / 31" Inseam : 763303736204
w36 / 31" Inseam : 763303736464
w48 / 31" Inseam : 763303737560
w42 / 31" Inseam : 763303737171
w30 / 31" Inseam : 763303735689
w50 / 31" Inseam : 763303737690
w35 / 31" Inseam : 763303736334
w44 / 31" Inseam : 763303737300
w28 / 31" Inseam : 763303735429
w33 / 31" Inseam : 763303736075
w40 / 31" Inseam : 763303737041
w31 / 31" Inseam : 763303735818
w54 / 31" Inseam : 763303737959
w37 / 31" Inseam : 763303736594
w29 / 31" Inseam : 763303735559
w32 / 31" Inseam : 763303735948
w52 / 31" Inseam : 763303737829
w38 / 31" Inseam : 763303736730
w32 / 32" Inseam : 763303735955
w33 / 32" Inseam : 763303736082
w30 / 32" Inseam : 763303735696
w54 / 32" Inseam : 763303737966
w31 / 32" Inseam : 763303735825
w48 / 32" Inseam : 763303737577
w36 / 32" Inseam : 763303736471
w42 / 32" Inseam : 763303737188
w29 / 32" Inseam : 763303735566
w34 / 32" Inseam : 763303736211
w46 / 32" Inseam : 763303737447
w50 / 32" Inseam : 763303737706
w28 / 32" Inseam : 763303735436
w37 / 32" Inseam : 763303736600
w35 / 32" Inseam : 763303736341
w38 / 32" Inseam : 763303736747
w44 / 32" Inseam : 763303737317
w40 / 32" Inseam : 763303737058
w52 / 32" Inseam : 763303737836
w44 / 33" Inseam : 763303737324
w46 / 33" Inseam : 763303737454
w30 / 33" Inseam : 763303735702
w42 / 33" Inseam : 763303737195
w48 / 33" Inseam : 763303737584
w31 / 33" Inseam : 763303735832
w32 / 33" Inseam : 763303735962
w52 / 33" Inseam : 763303737843
w33 / 33" Inseam : 763303736099
w29 / 33" Inseam : 763303735573
w35 / 33" Inseam : 763303736358
w50 / 33" Inseam : 763303737713
w36 / 33" Inseam : 763303736488
w37 / 33" Inseam : 763303736617
w54 / 33" Inseam : 763303737973
w38 / 33" Inseam : 763303736754
w28 / 33" Inseam : 763303735443
w40 / 33" Inseam : 763303737065
w34 / 33" Inseam : 763303736228
w50 / 34" Inseam : 763303737720
w54 / 34" Inseam : 763303737980
w52 / 34" Inseam : 763303737850
w48 / 34" Inseam : 763303737591
w36 / 34" Inseam : 763303736495
w35 / 34" Inseam : 763303736365
w33 / 34" Inseam : 763303736105
w37 / 34" Inseam : 763303736624
w38 / 34" Inseam : 763303736761
w29 / 34" Inseam : 763303735580
w40 / 34" Inseam : 763303737072
w34 / 34" Inseam : 763303736235
w30 / 34" Inseam : 763303735719
w31 / 34" Inseam : 763303735849
w42 / 34" Inseam : 763303737201
w28 / 34" Inseam : 763303735450
w44 / 34" Inseam : 763303737331
w32 / 34" Inseam : 763303735979
w46 / 34" Inseam : 763303737461
w33 / 35" Inseam : 763303736112
w31 / 35" Inseam : 763303735856
w32 / 35" Inseam : 763303735986
w34 / 35" Inseam : 763303736242
w46 / 35" Inseam : 763303737478
w30 / 35" Inseam : 763303735726
w50 / 35" Inseam : 763303737737
w35 / 35" Inseam : 763303736372
w37 / 35" Inseam : 763303736631
w36 / 35" Inseam : 763303736501
w52 / 35" Inseam : 763303737867
w29 / 35" Inseam : 763303735597
w38 / 35" Inseam : 763303736778
w48 / 35" Inseam : 763303737607
w40 / 35" Inseam : 763303737089
w28 / 35" Inseam : 763303735467
w42 / 35" Inseam : 763303737218
w44 / 35" Inseam : 763303737348
w54 / 35" Inseam : 763303737997
w29 / 36" Inseam : 635062787868
w30 / 36" Inseam : 635062787875
w28 / 36" Inseam : 635062787851
w52 / 36" Inseam : 635062788025
w46 / 36" Inseam : 635062787998
w31 / 36" Inseam : 635062787882
w32 / 36" Inseam : 635062787899
w33 / 36" Inseam : 635062787905
w34 / 36" Inseam : 635062787912
w50 / 36" Inseam : 635062788018
w35 / 36" Inseam : 635062787929
w36 / 36" Inseam : 635062787936
w37 / 36" Inseam : 635062787943
w38 / 36" Inseam : 635062787950
w48 / 36" Inseam : 635062788001
w40 / 36" Inseam : 635062787967
w42 / 36" Inseam : 635062787974
w44 / 36" Inseam : 635062787981
w54 / 36" Inseam : 635062788032
Trending
Workwear
products
Featured

Item

recommendations