Horace Small HS2333 Men's New Dimension 4-Pocket Trousers - Dark Navy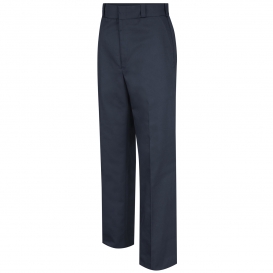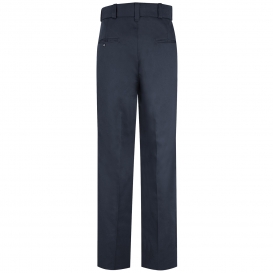 Select the size and quantity below.

Item#: VF-HS2333
Color: Dark Navy
Subtotal

(before discounts)

:
Step 1: Customization

Information
Next Step
Additional

Location
Select the size and quantity below.

Item#: VF-HS2333
Color: Dark Navy
Step 3: Review & Add to Cart
Please complete all required fields before submitting customization.
Item#: VF-HS2333
MPN: HS2333
Available Customization
Screen Printing
Vinyl Heat Press
Embroidery
Matching Style
Horace Small HS2434 Women's New Dimension 4-Pocket Trousers - Dark Navy

$48.69
Description
Item#: VF-HS2333 Description
A perfect match with our shirts, the New Dimension® Trouser and Cargo Trouser offer the same styling and comfort to wear year-round. The New Dimension Trouser features poly-cotton fabric, silicone permanent creases, and our new Function Fit™ Comfort Cool Flex® waistband. For a more casual look, the New Dimension® Cargo Pant provides the same features as the trouser with additional double-entry cargo pockets on each leg.
Horace Small HS2333 Features:
Belt Loops: ¾" Lined
Blend: 65% Polyester/35% Cotton
Care Home Wash
Closure:

Brass Ratcheting Zipper and Crush-Proof Hook & Eye Closure
French-Fly on Men's Styles

Pocket:

Quarter-Top Front Pockets
Double-Welt Topstitched Hip Pockets with Triangle Bartacks and Button-Tab Left-Pocket Closure

Waistband:

Men's Style: Comfort Cool-Flex®
Women's Style: Function Fit™ with Comfort Cool-Flex®

Other:

Bartacks at All Stress Points
Crotch Lining on Men's Styles
Matching Shirt Line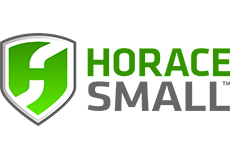 Founded in 1937 and now part of the VF family of brands, Horace Small offers an extensive line of uniforms for public safety officials.
Item Reviews
This item has not been reviewed.
Be the first to

review this item

.
Returns & Exchanges
30 Day Return Policy
Our return policy gives you 30 days to return your products. This 30 day period begins on the date your order is delivered and includes both business and non-business days. Returned products must be in new, unused, and resalable condition. Customized products cannot be returned. If something is wrong with your order containing customized products, please contact us at 904-296-2240
To start a return, visit our Returns Center or learn more by reading our .
Shipping Information
Under normal circumstances, in stock orders placed by 12:00 PM EST are usually shipped out the following business day (Monday through Friday, excluding national holidays).
Due to a recent surge in online ordering across the country, most in stock orders are currently shipping out in 1-3 business days. Orders containing products that are not in stock can take longer to ship. Products that are not in stock have an estimated ship time located in the stock status section of the product page.
Find more shipping information or how to track your order in the Customer Center.
EAN/UPC
EAN/UPC
w28 / Unhemmed : 036394941742
w40 / Unhemmed : 036394941988
w29 / Unhemmed : 036394941766
w54 / Unhemmed : 036394942121
w52 / Unhemmed : 036394942107
w50 / Unhemmed : 036394942084
w48 / Unhemmed : 036394942060
w46 / Unhemmed : 036394942046
w44 / Unhemmed : 036394942022
w42 / Unhemmed : 036394942008
w39 / Unhemmed : 036394941964
w38 / Unhemmed : 036394941940
w36 / Unhemmed : 036394941902
w35 / Unhemmed : 036394941889
w34 / Unhemmed : 036394941865
w33 / Unhemmed : 036394941841
w32 / Unhemmed : 036394941827
w31 / Unhemmed : 036394941803
w37 / Unhemmed : 036394941926
w30 / Unhemmed : 036394941780
w52 / 24" Inseam : 763086527877
w54 / 24" Inseam : 763086528133
w42 / 24" Inseam : 763086526573
w46 / 24" Inseam : 763086527099
w32 / 24" Inseam : 763086524234
w44 / 24" Inseam : 763086526832
w30 / 24" Inseam : 763086523718
w33 / 24" Inseam : 763086524494
w31 / 24" Inseam : 763086523978
w50 / 24" Inseam : 763086527617
w40 / 24" Inseam : 763086526313
w48 / 24" Inseam : 763086527358
w29 / 24" Inseam : 763086523459
w37 / 24" Inseam : 763086525538
w28 / 24" Inseam : 763086523190
w38 / 24" Inseam : 763086525798
39R / 24" Inseam : 763086526054
w35 / 24" Inseam : 763086525019
w34 / 24" Inseam : 763086524753
w36 / 24" Inseam : 763086525279
w31 / 25" Inseam : 763086523985
w46 / 25" Inseam : 763086527105
w36 / 25" Inseam : 763086525286
w37 / 25" Inseam : 763086525545
w44 / 25" Inseam : 763086526849
w33 / 25" Inseam : 763086524500
w34 / 25" Inseam : 763086524760
w32 / 25" Inseam : 763086524241
w42 / 25" Inseam : 763086526580
w40 / 25" Inseam : 763086526320
w48 / 25" Inseam : 763086527365
w38 / 25" Inseam : 763086525804
w35 / 25" Inseam : 763086525026
w30 / 25" Inseam : 763086523725
w28 / 25" Inseam : 763086523206
w29 / 25" Inseam : 763086523466
w50 / 25" Inseam : 763086527624
39R / 25" Inseam : 763086526061
w54 / 25" Inseam : 763086528140
w52 / 25" Inseam : 763086527884
w48 / 26" Inseam : 763086527372
39R / 26" Inseam : 763086526078
w42 / 26" Inseam : 763086526597
w52 / 26" Inseam : 763086527891
w54 / 26" Inseam : 763086528157
w37 / 26" Inseam : 763086525552
w40 / 26" Inseam : 763086526337
w29 / 26" Inseam : 763086523473
w33 / 26" Inseam : 763086524517
w32 / 26" Inseam : 763086524258
w38 / 26" Inseam : 763086525811
w34 / 26" Inseam : 763086524777
w35 / 26" Inseam : 763086525033
w50 / 26" Inseam : 763086527631
w44 / 26" Inseam : 763086526856
w28 / 26" Inseam : 763086523213
w36 / 26" Inseam : 763086525293
w30 / 26" Inseam : 763086523732
w31 / 26" Inseam : 763086523992
w46 / 26" Inseam : 763086527112
w35 / 27" Inseam : 763086525040
w28 / 27" Inseam : 763086523220
w37 / 27" Inseam : 763086525569
w54 / 27" Inseam : 763086528164
w38 / 27" Inseam : 763086525828
w36 / 27" Inseam : 763086525309
39R / 27" Inseam : 763086526085
w34 / 27" Inseam : 763086524784
w31 / 27" Inseam : 763086524005
w44 / 27" Inseam : 763086526863
w29 / 27" Inseam : 763086523480
w48 / 27" Inseam : 763086527389
w40 / 27" Inseam : 763086526344
w52 / 27" Inseam : 763086527907
w42 / 27" Inseam : 763086526603
w32 / 27" Inseam : 763086524265
w33 / 27" Inseam : 763086524524
w50 / 27" Inseam : 763086527648
w46 / 27" Inseam : 763086527129
w30 / 27" Inseam : 763086523749
w38 / 28" Inseam : 763086525835
w48 / 28" Inseam : 763086527396
w46 / 28" Inseam : 763086527136
w35 / 28" Inseam : 763086525057
w42 / 28" Inseam : 763086526610
w44 / 28" Inseam : 763086526870
w36 / 28" Inseam : 763086525316
39R / 28" Inseam : 763086526092
w50 / 28" Inseam : 763086527655
w40 / 28" Inseam : 763086526351
w54 / 28" Inseam : 763086528171
w52 / 28" Inseam : 763086527914
w37 / 28" Inseam : 763086525576
w30 / 28" Inseam : 763086523756
w29 / 28" Inseam : 763086523497
w31 / 28" Inseam : 763086524012
w34 / 28" Inseam : 763086524791
w28 / 28" Inseam : 763086523237
w33 / 28" Inseam : 763086524531
w32 / 28" Inseam : 763086524272
w40 / 29" Inseam : 763086526368
w48 / 29" Inseam : 763086527402
w30 / 29" Inseam : 763086523763
w37 / 29" Inseam : 763086525583
w44 / 29" Inseam : 763086526887
w34 / 29" Inseam : 763086524807
w33 / 29" Inseam : 763086524548
w38 / 29" Inseam : 763086525842
w28 / 29" Inseam : 763086523244
w50 / 29" Inseam : 763086527662
w54 / 29" Inseam : 763086528188
w36 / 29" Inseam : 763086525323
w42 / 29" Inseam : 763086526627
w32 / 29" Inseam : 763086524289
39R / 29" Inseam : 763086526108
w52 / 29" Inseam : 763086527921
w31 / 29" Inseam : 763086524029
w46 / 29" Inseam : 763086527143
w29 / 29" Inseam : 763086523503
w35 / 29" Inseam : 763086525064
w38 / 30" Inseam : 763086525859
w32 / 30" Inseam : 763086524296
w33 / 30" Inseam : 763086524555
w50 / 30" Inseam : 763086527679
w29 / 30" Inseam : 763086523510
w42 / 30" Inseam : 763086526634
w52 / 30" Inseam : 763086527938
w54 / 30" Inseam : 763086528195
w36 / 30" Inseam : 763086525330
w35 / 30" Inseam : 763086525071
w46 / 30" Inseam : 763086527150
w31 / 30" Inseam : 763086524036
39R / 30" Inseam : 763086526115
w30 / 30" Inseam : 763086523770
w37 / 30" Inseam : 763086525590
w34 / 30" Inseam : 763086524814
w48 / 30" Inseam : 763086527419
w28 / 30" Inseam : 763086523251
w44 / 30" Inseam : 763086526894
w40 / 30" Inseam : 763086526375
w50 / 31" Inseam : 763086527686
w44 / 31" Inseam : 763086526900
w30 / 31" Inseam : 763086523787
w31 / 31" Inseam : 763086524043
w42 / 31" Inseam : 763086526641
w32 / 31" Inseam : 763086524302
w40 / 31" Inseam : 763086526382
w48 / 31" Inseam : 763086527426
w46 / 31" Inseam : 763086527167
w34 / 31" Inseam : 763086524821
w33 / 31" Inseam : 763086524562
w35 / 31" Inseam : 763086525088
w37 / 31" Inseam : 763086525606
39R / 31" Inseam : 763086526122
w29 / 31" Inseam : 763086523527
w52 / 31" Inseam : 763086527945
w28 / 31" Inseam : 763086523268
w54 / 31" Inseam : 763086528201
w36 / 31" Inseam : 763086525347
w38 / 31" Inseam : 763086525866
w54 / 32" Inseam : 763086528218
w28 / 32" Inseam : 763086523275
w32 / 32" Inseam : 763086524319
w36 / 32" Inseam : 763086525354
w34 / 32" Inseam : 763086524838
w30 / 32" Inseam : 763086523794
39R / 32" Inseam : 763086526139
w35 / 32" Inseam : 763086525095
w31 / 32" Inseam : 763086524050
w48 / 32" Inseam : 763086527433
w40 / 32" Inseam : 763086526399
w38 / 32" Inseam : 763086525873
w29 / 32" Inseam : 763086523534
w50 / 32" Inseam : 763086527693
w46 / 32" Inseam : 763086527174
w52 / 32" Inseam : 763086527952
w42 / 32" Inseam : 763086526658
w33 / 32" Inseam : 763086524579
w37 / 32" Inseam : 763086525613
w44 / 32" Inseam : 763086526917
w52 / 33" Inseam : 763086527969
w48 / 33" Inseam : 763086527440
w28 / 33" Inseam : 763086523282
w54 / 33" Inseam : 763086528225
w50 / 33" Inseam : 763086527709
39R / 33" Inseam : 763086526146
w30 / 33" Inseam : 763086523800
w46 / 33" Inseam : 763086527181
w29 / 33" Inseam : 763086523541
w37 / 33" Inseam : 763086525620
w34 / 33" Inseam : 763086524845
w33 / 33" Inseam : 763086524586
w40 / 33" Inseam : 763086526405
w35 / 33" Inseam : 763086525101
w32 / 33" Inseam : 763086524326
w38 / 33" Inseam : 763086525880
w44 / 33" Inseam : 763086526924
w42 / 33" Inseam : 763086526665
w31 / 33" Inseam : 763086524067
w36 / 33" Inseam : 763086525361
w54 / 34" Inseam : 763086528232
w32 / 34" Inseam : 763086524333
w40 / 34" Inseam : 763086526412
w38 / 34" Inseam : 763086525897
w46 / 34" Inseam : 763086527198
w52 / 34" Inseam : 763086527976
w36 / 34" Inseam : 763086525378
w28 / 34" Inseam : 763086523299
w37 / 34" Inseam : 763086525637
w33 / 34" Inseam : 763086524593
w34 / 34" Inseam : 763086524852
w50 / 34" Inseam : 763086527716
w42 / 34" Inseam : 763086526672
w29 / 34" Inseam : 763086523558
w30 / 34" Inseam : 763086523817
w35 / 34" Inseam : 763086525118
39R / 34" Inseam : 763086526153
w48 / 34" Inseam : 763086527457
w31 / 34" Inseam : 763086524074
w44 / 34" Inseam : 763086526931
w33 / 35" Inseam : 763086524609
w46 / 35" Inseam : 763086527204
w37 / 35" Inseam : 763086525644
39R / 35" Inseam : 763086526160
w28 / 35" Inseam : 763086523305
w36 / 35" Inseam : 763086525385
w52 / 35" Inseam : 763086527983
w44 / 35" Inseam : 763086526948
w34 / 35" Inseam : 763086524869
w38 / 35" Inseam : 763086525903
w31 / 35" Inseam : 763086524081
w32 / 35" Inseam : 763086524340
w48 / 35" Inseam : 763086527464
w42 / 35" Inseam : 763086526689
w35 / 35" Inseam : 763086525125
w50 / 35" Inseam : 763086527723
w54 / 35" Inseam : 763086528249
w40 / 35" Inseam : 763086526429
w29 / 35" Inseam : 763086523565
w30 / 35" Inseam : 763086523824
w36 / 36" Inseam : 763086525392
39R / 36" Inseam : 763086526177
w35 / 36" Inseam : 763086525132
w54 / 36" Inseam : 763086528256
w32 / 36" Inseam : 763086524357
w33 / 36" Inseam : 763086524616
w28 / 36" Inseam : 763086523312
w37 / 36" Inseam : 763086525651
w52 / 36" Inseam : 763086527990
w38 / 36" Inseam : 763086525910
w50 / 36" Inseam : 763086527730
w40 / 36" Inseam : 763086526436
w31 / 36" Inseam : 763086524098
w29 / 36" Inseam : 763086523572
w42 / 36" Inseam : 763086526696
w48 / 36" Inseam : 763086527471
w44 / 36" Inseam : 763086526955
w30 / 36" Inseam : 763086523831
w46 / 36" Inseam : 763086527211
w34 / 36" Inseam : 763086524876
Trending
Workwear
products
Featured

Item

recommendations