Today's customer service hours: 8am-6pm EST
Horace Small HS2724 Men's 100% Cotton Four Pocket Trousers - Dark Navy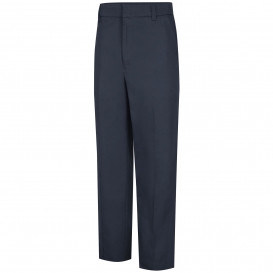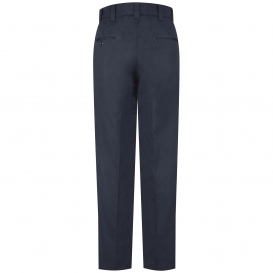 Select the size and quantity below.

Item#: VF-HS2724
Color: Dark Navy
Step 1: Customization

Information
Select the size and quantity below.

Item#: VF-HS2724
Color: Dark Navy
Step 3: Review & Add to Cart
Please complete all required fields before submitting customization.
Item#: VF-HS2724
MPN: HS2724
Matching Style
Horace Small HS2725 Women's 100% Cotton Four Pocket Trousers - Dark Navy

$61.99
Description
Item#: VF-HS2724 Description
For a great looking outfit, pair our button front shirt with this 4 Pocket Pant. Features include a 2" wide 100% cotton waistband with two silicone beads, soil-release finish for crease retention, bartacks at all stress points, and front crotch lining. Women's pant has elastic waist inserts.
Horace Small HS2724 Features:
Belt Loops: 3/4" Lined
Blend: 100% Cotton
Care: Home Wash
Closure:

Brass Ratcheting Nomex Zipper and Crush-Proof Hook & Eye Closure
French-Fly on Men's Styles

Finish: Post-Cured, Soil Release for Crease Retention
Pocket:

Quarter Top Front Pockets
Double Welt Topstitched Hip Pockets with Triangle Bartacks and Button Tab Left Pocket Closure

Waistband: 100% Cotton 2" Waistband with Two Rows of Silicone Bead / Elastic Inserts on Women's Styles
Features:

Bartacks at all stress points
Front Crotch Linings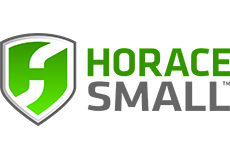 Founded in 1937 and now part of the VF family of brands, Horace Small offers an extensive line of uniforms for public safety officials.
Item Reviews
This item has not been reviewed.
Be the first to

review this item

.
Returns & Exchanges
30 Day Return Policy
Our return policy gives you 30 days to return your products. This 30 day period begins on the date your order is delivered and includes both business and non-business days. Returned products must be in new, unused, and resalable condition. Customized products cannot be returned. If something is wrong with your order containing customized products, please contact us at 904-296-2240
To start a return, visit our Returns Center or learn more by reading our .
Shipping Information
Under normal circumstances, in stock orders placed by 12:00 PM EST are usually shipped out the following business day (Monday through Friday, excluding national holidays).
Due to a recent surge in online ordering across the country, most in stock orders are currently shipping out in 1-3 business days. Orders containing products that are not in stock can take longer to ship. Products that are not in stock have an estimated ship time located in the stock status section of the product page.
Find more shipping information or how to track your order in the Customer Center.
EAN/UPC
EAN/UPC
w28 / Unhemmed : 763303643397
w40 / Unhemmed : 763303644820
w29 / Unhemmed : 763303643526
w54 / Unhemmed : 763303645735
w52 / Unhemmed : 763303645605
w50 / Unhemmed : 763303645476
w46 / Unhemmed : 763303645216
w44 / Unhemmed : 763303645087
w42 / Unhemmed : 763303644950
w48 / Unhemmed : 763303645346
w38 / Unhemmed : 763303644691
w36 / Unhemmed : 763303644431
w35 / Unhemmed : 763303644301
w34 / Unhemmed : 763303644172
w30 / Unhemmed : 763303643656
w33 / Unhemmed : 763303644042
w32 / Unhemmed : 763303643915
w31 / Unhemmed : 763303643786
w37 / Unhemmed : 763303644561
w48 / 24" Inseam : 763303645353
w36 / 24" Inseam : 763303644448
w52 / 24" Inseam : 763303645612
w35 / 24" Inseam : 763303644318
w32 / 24" Inseam : 763303643922
w34 / 24" Inseam : 763303644189
w30 / 24" Inseam : 763303643663
w33 / 24" Inseam : 763303644059
w54 / 24" Inseam : 763303645742
w29 / 24" Inseam : 763303643533
w37 / 24" Inseam : 763303644578
w50 / 24" Inseam : 763303645483
w38 / 24" Inseam : 763303644707
w44 / 24" Inseam : 763303645094
w28 / 24" Inseam : 763303643403
w40 / 24" Inseam : 763303644837
w31 / 24" Inseam : 763303643793
w46 / 24" Inseam : 763303645223
w42 / 24" Inseam : 763303644967
w54 / 25" Inseam : 763303645759
w46 / 25" Inseam : 763303645230
w32 / 25" Inseam : 763303643939
w33 / 25" Inseam : 763303644066
w44 / 25" Inseam : 763303645100
w42 / 25" Inseam : 763303644974
w34 / 25" Inseam : 763303644196
w38 / 25" Inseam : 763303644714
w52 / 25" Inseam : 763303645629
w35 / 25" Inseam : 763303644325
w40 / 25" Inseam : 763303644844
w36 / 25" Inseam : 763303644455
w50 / 25" Inseam : 763303645490
w37 / 25" Inseam : 763303644585
w31 / 25" Inseam : 763303643809
w48 / 25" Inseam : 763303645360
w28 / 25" Inseam : 763303643410
w29 / 25" Inseam : 763303643540
w30 / 25" Inseam : 763303643670
w36 / 26" Inseam : 763303644462
w48 / 26" Inseam : 763303645377
w29 / 26" Inseam : 763303643557
w32 / 26" Inseam : 763303643946
w37 / 26" Inseam : 763303644592
w34 / 26" Inseam : 763303644202
w28 / 26" Inseam : 763303643427
w35 / 26" Inseam : 763303644332
w38 / 26" Inseam : 763303644721
w52 / 26" Inseam : 763303645636
w46 / 26" Inseam : 763303645247
w30 / 26" Inseam : 763303643687
w50 / 26" Inseam : 763303645506
w40 / 26" Inseam : 763303644851
w42 / 26" Inseam : 763303644981
w31 / 26" Inseam : 763303643816
w33 / 26" Inseam : 763303644073
w54 / 26" Inseam : 763303645766
w44 / 26" Inseam : 763303645117
w52 / 27" Inseam : 763303645643
w35 / 27" Inseam : 763303644349
w29 / 27" Inseam : 763303643564
w37 / 27" Inseam : 763303644608
w46 / 27" Inseam : 763303645254
w36 / 27" Inseam : 763303644479
w48 / 27" Inseam : 763303645384
w38 / 27" Inseam : 763303644738
w50 / 27" Inseam : 763303645513
w40 / 27" Inseam : 763303644868
w42 / 27" Inseam : 763303644998
w28 / 27" Inseam : 763303643434
w34 / 27" Inseam : 763303644219
w44 / 27" Inseam : 763303645124
w54 / 27" Inseam : 763303645773
w30 / 27" Inseam : 763303643694
w32 / 27" Inseam : 763303643953
w31 / 27" Inseam : 763303643823
w33 / 27" Inseam : 763303644080
w48 / 28" Inseam : 763303645391
w31 / 28" Inseam : 763303643830
w30 / 28" Inseam : 763303643700
w50 / 28" Inseam : 763303645520
w38 / 28" Inseam : 763303644745
w36 / 28" Inseam : 763303644486
w46 / 28" Inseam : 763303645261
w32 / 28" Inseam : 763303643960
w54 / 28" Inseam : 763303645780
w40 / 28" Inseam : 763303644875
w37 / 28" Inseam : 763303644615
w34 / 28" Inseam : 763303644226
w33 / 28" Inseam : 763303644097
w42 / 28" Inseam : 763303645001
w52 / 28" Inseam : 763303645650
w44 / 28" Inseam : 763303645131
w29 / 28" Inseam : 763303643571
w28 / 28" Inseam : 763303643441
w35 / 28" Inseam : 763303644356
w32 / 29" Inseam : 763303643977
w29 / 29" Inseam : 763303643588
w50 / 29" Inseam : 763303645537
w30 / 29" Inseam : 763303643717
w38 / 29" Inseam : 763303644752
w48 / 29" Inseam : 763303645407
w31 / 29" Inseam : 763303643847
w40 / 29" Inseam : 763303644882
w28 / 29" Inseam : 763303643458
w42 / 29" Inseam : 763303645018
w44 / 29" Inseam : 763303645148
w36 / 29" Inseam : 763303644493
w37 / 29" Inseam : 763303644622
w46 / 29" Inseam : 763303645278
w52 / 29" Inseam : 763303645667
w34 / 29" Inseam : 763303644233
w35 / 29" Inseam : 763303644363
w54 / 29" Inseam : 763303645797
w33 / 29" Inseam : 763303644103
w42 / 30" Inseam : 763303645025
w52 / 30" Inseam : 763303645674
w54 / 30" Inseam : 763303645803
w30 / 30" Inseam : 763303643724
w28 / 30" Inseam : 763303643465
w44 / 30" Inseam : 763303645155
w40 / 30" Inseam : 763303644899
w48 / 30" Inseam : 763303645414
w46 / 30" Inseam : 763303645285
w34 / 30" Inseam : 763303644240
w31 / 30" Inseam : 763303643854
w38 / 30" Inseam : 763303644769
w32 / 30" Inseam : 763303643984
w33 / 30" Inseam : 763303644110
w36 / 30" Inseam : 763303644509
w50 / 30" Inseam : 763303645544
w29 / 30" Inseam : 763303643595
w35 / 30" Inseam : 763303644370
w37 / 30" Inseam : 763303644639
w46 / 31" Inseam : 763303645292
w34 / 31" Inseam : 763303644257
w36 / 31" Inseam : 763303644516
w48 / 31" Inseam : 763303645421
w42 / 31" Inseam : 763303645032
w30 / 31" Inseam : 763303643731
w50 / 31" Inseam : 763303645551
w35 / 31" Inseam : 763303644387
w44 / 31" Inseam : 763303645162
w28 / 31" Inseam : 763303643472
w33 / 31" Inseam : 763303644127
w40 / 31" Inseam : 763303644905
w31 / 31" Inseam : 763303643861
w54 / 31" Inseam : 763303645810
w37 / 31" Inseam : 763303644646
w29 / 31" Inseam : 763303643601
w32 / 31" Inseam : 763303643991
w52 / 31" Inseam : 763303645681
w38 / 31" Inseam : 763303644776
w32 / 32" Inseam : 763303644004
w33 / 32" Inseam : 763303644134
w30 / 32" Inseam : 763303643748
w54 / 32" Inseam : 763303645827
w31 / 32" Inseam : 763303643878
w48 / 32" Inseam : 763303645438
w36 / 32" Inseam : 763303644523
w42 / 32" Inseam : 763303645049
w29 / 32" Inseam : 763303643618
w34 / 32" Inseam : 763303644264
w46 / 32" Inseam : 763303645308
w50 / 32" Inseam : 763303645568
w28 / 32" Inseam : 763303643489
w37 / 32" Inseam : 763303644653
w35 / 32" Inseam : 763303644394
w38 / 32" Inseam : 763303644783
w44 / 32" Inseam : 763303645179
w40 / 32" Inseam : 763303644912
w52 / 32" Inseam : 763303645698
w44 / 33" Inseam : 763303645186
w46 / 33" Inseam : 763303645315
w30 / 33" Inseam : 763303643755
w42 / 33" Inseam : 763303645056
w48 / 33" Inseam : 763303645445
w31 / 33" Inseam : 763303643885
w32 / 33" Inseam : 763303644011
w52 / 33" Inseam : 763303645704
w33 / 33" Inseam : 763303644141
w29 / 33" Inseam : 763303643625
w35 / 33" Inseam : 763303644400
w50 / 33" Inseam : 763303645575
w36 / 33" Inseam : 763303644530
w37 / 33" Inseam : 763303644660
w54 / 33" Inseam : 763303645834
w38 / 33" Inseam : 763303644790
w28 / 33" Inseam : 763303643496
w40 / 33" Inseam : 763303644929
w34 / 33" Inseam : 763303644271
w50 / 34" Inseam : 763303645582
w54 / 34" Inseam : 763303645841
w52 / 34" Inseam : 763303645711
w48 / 34" Inseam : 763303645452
w36 / 34" Inseam : 763303644547
w35 / 34" Inseam : 763303644417
w33 / 34" Inseam : 763303644158
w37 / 34" Inseam : 763303644677
w38 / 34" Inseam : 763303644806
w29 / 34" Inseam : 763303643632
w40 / 34" Inseam : 763303644936
w34 / 34" Inseam : 763303644288
w30 / 34" Inseam : 763303643762
w31 / 34" Inseam : 763303643892
w42 / 34" Inseam : 763303645063
w28 / 34" Inseam : 763303643502
w44 / 34" Inseam : 763303645193
w32 / 34" Inseam : 763303644028
w46 / 34" Inseam : 763303645322
w33 / 35" Inseam : 763303644165
w31 / 35" Inseam : 763303643908
w32 / 35" Inseam : 763303644035
w34 / 35" Inseam : 763303644295
w46 / 35" Inseam : 763303645339
w30 / 35" Inseam : 763303643779
w50 / 35" Inseam : 763303645599
w35 / 35" Inseam : 763303644424
w37 / 35" Inseam : 763303644684
w36 / 35" Inseam : 763303644554
w52 / 35" Inseam : 763303645728
w29 / 35" Inseam : 763303643649
w38 / 35" Inseam : 763303644813
w48 / 35" Inseam : 763303645469
w40 / 35" Inseam : 763303644943
w28 / 35" Inseam : 763303643519
w42 / 35" Inseam : 763303645070
w44 / 35" Inseam : 763303645209
w54 / 35" Inseam : 763303645858
w29 / 36" Inseam : 635062798802
w30 / 36" Inseam : 635062798819
w28 / 36" Inseam : 635062798796
w52 / 36" Inseam : 635062798963
w46 / 36" Inseam : 635062798932
w31 / 36" Inseam : 635062798826
w32 / 36" Inseam : 635062798833
w33 / 36" Inseam : 635062798840
w34 / 36" Inseam : 635062798857
w50 / 36" Inseam : 635062798956
w35 / 36" Inseam : 635062798864
w36 / 36" Inseam : 635062798871
w37 / 36" Inseam : 635062798888
w38 / 36" Inseam : 635062798895
w48 / 36" Inseam : 635062798949
w40 / 36" Inseam : 635062798901
w42 / 36" Inseam : 635062798918
w44 / 36" Inseam : 635062798925
w54 / 36" Inseam : 635062798970
Trending
Workwear
products
Featured

Item

recommendations