Today's customer service hours: 8am-6pm EST
Mechanix LDCW-75 Durahide Cow Driver Gloves - Brown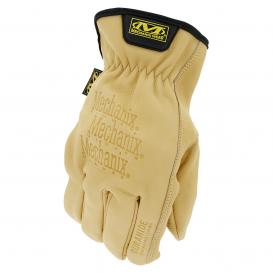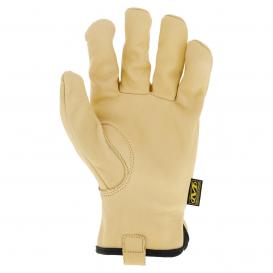 Select the size and quantity below.

Item#: MW-LDCW-75
Color: Brown
Item#: MW-LDCW-75
MPN: LDCW-75
Description
Item#: MW-LDCW-75 Description
DIY is more than a method, it's a way of life. We built our Durahide™ Cow Driver for weekend warriors who need a versatile leather work glove that isn't afraid of water. Our proprietary Durahide™ DRY™ leather is water resistant yet breathable, and ready to work with no break-in time.
Mechanix LDCW-75 Features:
Comfortable stretch-elastic cuffs provide easy on and off flexibility
Durahide™ DRY™ leather is water resistant yet breathable, and ready to work with no break-in time
The Gunn cut finger design repositions vulnerable seams for improved durability
Comfortable keystone thumb design
Intended Uses:
Landscaping
Home Improvement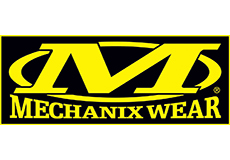 Mechanix Wear is a trusted name in hand protection, with high performance work gloves for automotive and utility uses.
Item Reviews
This item has not been reviewed.
Be the first to

review this item

.
Returns & Exchanges
30 Day Return Policy
Our return policy gives you 30 days to return your products. This 30 day period begins on the date your order is delivered and includes both business and non-business days. Returned products must be in new, unused, and resalable condition. Customized products cannot be returned. If something is wrong with your order containing customized products, please contact us at 904-296-2240
To start a return, visit our Returns Center or learn more by reading our .
Shipping Information
Under normal circumstances, in stock orders placed by 12:00 PM EST are usually shipped out the following business day (Monday through Friday, excluding national holidays).
Due to a recent surge in online ordering across the country, most in stock orders are currently shipping out in 1-3 business days. Orders containing products that are not in stock can take longer to ship. Products that are not in stock have an estimated ship time located in the stock status section of the product page.
Find more shipping information or how to track your order in the Customer Center.
EAN/UPC
EAN/UPC
Small : 781513650240
Medium : 781513650257
Large : 781513650264
XL : 781513650271
2XL : 781513650288
Trending
Work Gloves
products