Today's customer service hours: 8am-6pm EST
Neese VI9LC Indura 9 oz FR Lab Coat - Navy
Select the size and quantity below.
Click "Add Another Color" for more options

Item#: RAD-VI9LCNV
Color: Navy
Small

$88.09

/

Each (1 Lab Coat)

Medium

$88.09

/

Each (1 Lab Coat)

Large

$88.09

/

Each (1 Lab Coat)

XL

$88.09

/

Each (1 Lab Coat)

2XL

$92.19

/

Each (1 Lab Coat)

3XL

$97.09

/

Each (1 Lab Coat)

4XL

$101.89

/

Each (1 Lab Coat)

5XL

$101.89

/

Each (1 Lab Coat)

6XL

$101.89

/

Each (1 Lab Coat)
Item#: RAD-VI9LCNV
MPN: VI9LCNV
Available Customization
Vinyl Heat Press
Embroidery
Item Attributes
Department: FR Clothing
Brand: Neese
Type: Lab Coats
Color: Blue
Pockets: 3 Pockets
Size: Small to 6X
HRC: Category 2
Description
Item#: RAD-VI9LCNV Description
Neese VI9LC Features:
9 oz Indura Cotton FR Fabric - (CAT 2) - 11.5 cal/cm2
Classic Lab Coat Styling
Leaf Collar
Snap-Up Front Closure with Covered Snaps
Left Breast Pocket with Pen Slot
Lower Hip Side Pockets with Reinforced Bottoms
Wrist Cuffs with Take-Up Snaps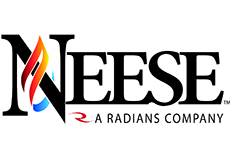 Founded in 1961, Neese continues to provide workers around the world with high quality rainwear and flame resistant clothing. Neese was acquired by Radians in 2018.
Item Reviews
Total: 1 Review

Rating: 5.0
Duval Trucking LLC - 07/24/21
Perfect for Welding and Working in the Garage.
This coat is perfect for my husband to work on his Tractor Trailer in the garage. He is always burning or cutting his arms and putting holes in all his shirts. This coat should solve that problem. LOL.
Returns & Exchanges
30 Day Return Policy
Our return policy gives you 30 days to return your products. This 30 day period begins on the date your order is delivered and includes both business and non-business days. Returned products must be in new, unused, and resalable condition. Customized products cannot be returned. If something is wrong with your order containing customized products, please contact us at 904-296-2240
To start a return, visit our Returns Center or learn more by reading our .
Shipping Information
Under normal circumstances, in stock orders placed by 12:00 PM EST are usually shipped out the following business day (Monday through Friday, excluding national holidays).
Due to a recent surge in online ordering across the country, most in stock orders are currently shipping out in 1-3 business days. Orders containing products that are not in stock can take longer to ship. Products that are not in stock have an estimated ship time located in the stock status section of the product page.
Find more shipping information or how to track your order in the Customer Center.
EAN/UPC
EAN/UPC
Small : 693480520672
Medium : 693480520689
Large : 693480520696
XL : 693480520702
2XL : 693480520719
3XL : 693480520726
4XL : 693480549772
5XL : 693480520733
6XL : 693480600381
Trending
FR Clothing
products