Today's customer service hours: 8am-6pm EST
Portwest S438 Classic Adult Raincoat - Navy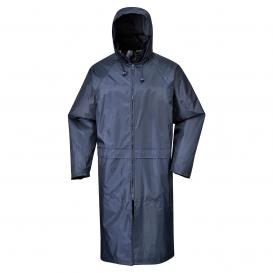 Select the size and quantity below.
Click "Add Another Color" for more options

Item#: PW-S438NAR
Color: Navy
Small

$26.29

/

Each (1 Raincoat)

Medium

$26.29

/

Each (1 Raincoat)

Large

$26.29

/

Each (1 Raincoat)

XL

$26.29

/

Each (1 Raincoat)

2XL

$26.29

/

Each (1 Raincoat)

3XL

$26.29

/

Each (1 Raincoat)

4XL

$26.29

/

Each (1 Raincoat)
Item#: PW-S438NAR
MPN: S438NAR
Description
Item#: PW-S438NAR Description
Classic Rainwear
Designed to be worn in foul weather conditions, the Classic rainwear range is not only practical and durable, it offers exceptional value for money. Clever styling and sealed seams guarantee maximum comfort and protection.
Rainwear
The following Rainwear collections offer an outstanding choice of designs and colors, suitable for many end users. The best quality fabrics and the highest technology construction techniques are used throughout, guaranteeing the ultimate in all-weather protection. Tested to withstand the rigors of everyday wear, each garment has been designed and manufactured with care to ensure total satisfaction wear after wear.
Portwest S438 Features:
Waterproof coat with sealed seams
Pockets: 2 front
Pack away adjustable hood
Inner elasticated cuffs to prevent water entry
Vented back yoke and eyelets
Longer length 47" gives added coverage
Generous fit for wearer comfort
Lightweight, waterproof fabric with taped seams prevents water penetration
Front zip opening for easy access
Extremely water resistant fabric finish, water beads away from fabric surface
European zip with the puller positioned on the left hand side of the garment
EN 343:2019 Class 3:1
Shell Fabric: 100% Polyester, PVC Coated 6oz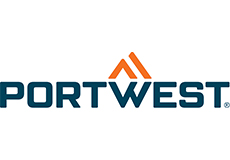 Founded in Westport, Ireland in 1904, Portwest is now a global manufacturer and distributor of safety apparel, workwear, and PPE.
Item Reviews
Total: 3 Reviews

Rating: 4.3
Trucking Student - 05/20/21
Highly Satisfactory
I bought two rainwear pieces since it rains and I have had to bike down to USTDS to take my classes and drive those trucks around, and this coat did a great job at keeping me and my backpack dry during biking in rainstorms. The reason why I gave it four stars was the size of the hood. Maybe I just have a big fat head or something, but if the hood reached forward enough that I didn't have to deal with too much rain on my face while wearing a baseball cap on my head with the hood over, I'd give it five stars. Otherwise, love it and I look forward to keeping it for many years!
Returns & Exchanges
30 Day Return Policy
Our return policy gives you 30 days to return your products. This 30 day period begins on the date your order is delivered and includes both business and non-business days. Returned products must be in new, unused, and resalable condition. Customized products cannot be returned. If something is wrong with your order containing customized products, please contact us at 904-296-2240
To start a return, visit our Returns Center or learn more by reading our .
Shipping Information
Under normal circumstances, in stock orders placed by 12:00 PM EST are usually shipped out the following business day (Monday through Friday, excluding national holidays).
Due to a recent surge in online ordering across the country, most in stock orders are currently shipping out in 1-3 business days. Orders containing products that are not in stock can take longer to ship. Products that are not in stock have an estimated ship time located in the stock status section of the product page.
Find more shipping information or how to track your order in the Customer Center.
EAN/UPC
EAN/UPC
Small : 5036108198580
Medium : 5036108198573
Large : 5036108198566
XL : 5036108198597
2XL : 5036108198603
3XL : 5036108198610
4XL : 5036108263967
Trending
Rain Gear
products