Today's customer service hours: 8am-6pm EST
Global Glove GLO-W0037 FrogWear HV Type R Class 2 Women's High-Visibility Surveyor Safety Vest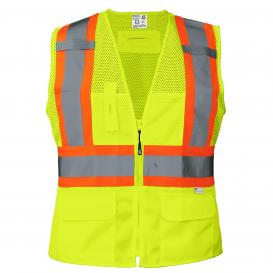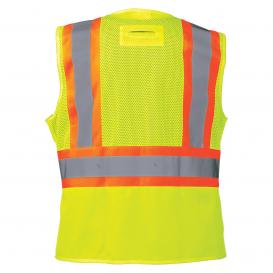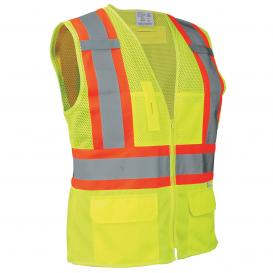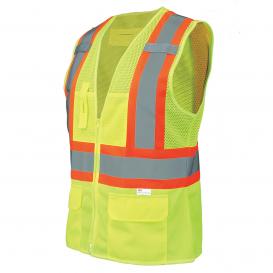 Select the size and quantity below.
Item#: GG-GLO-W0037
Color: Yellow/Lime
Step 1: Customization

Information
Select the size and quantity below.
Item#: GG-GLO-W0037
Color: Yellow/Lime
Step 3: Review & Add to Cart
Please complete all required fields before submitting customization.
Item#: GG-GLO-W0037
MPN: GLO-W0037
Available Customization
Screen Printing
Vinyl Heat Press
Embroidery
Description
Item#: GG-GLO-W0037 Description
ANSI class 2 high-visibility surveyors safety vest with contoured fit. Features solid and mesh polyester and 3M™ reflective material with six pockets.
Global Glove GLO-W0037 Features:
Made with mesh and solid polyester material for a comfortable fit
Mesh top portion and solid bottom (front and back)
3M™ reflective material enhances low-light visibility
High-visibility yellow/green
High-visibility orange contrasting trim
Features a contoured fit designed for a ladies fit
Mic tabs on shoulders
D-Ring opening on the back
Phone closure
Total Pockets: Six - (4) outside and (2) inside
Zipper closure
ANSI Class 2 Compliant
ANSI HVSA Type R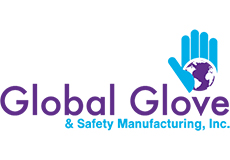 Global Glove and Safety Manufacturing, a large player in the hand protection business, has now expanded its PPE line to include safety apparel and safety glasses.
Item Reviews
Total: 1 Review

Rating: 2.0
Mari B - 05/27/22
Big and branded
The small size is too big for a petite woman; I was going to use this for running on a busy street, but it's laughably large and the fabric gets in the way of my arm movement. The "tapered lady shape" doesn't work on a petite frame either, since the tapered section lands below my hips. Also, the silver reflective area has a bunch of reflective 3M logos in it that aren't shown in the photo. Otherwise, it's a lightweight and very bright vest.
Returns & Exchanges
30 Day Return Policy
Our return policy gives you 30 days to return your products. This 30 day period begins on the date your order is delivered and includes both business and non-business days. Returned products must be in new, unused, and resalable condition. Customized products cannot be returned. If something is wrong with your order containing customized products, please contact us at 904-296-2240
To start a return, visit our Returns Center or learn more by reading our .
Shipping Information
Under normal circumstances, in stock orders placed by 12:00 PM EST are usually shipped out the following business day (Monday through Friday, excluding national holidays).
Due to a recent surge in online ordering across the country, most in stock orders are currently shipping out in 1-3 business days. Orders containing products that are not in stock can take longer to ship. Products that are not in stock have an estimated ship time located in the stock status section of the product page.
Find more shipping information or how to track your order in the Customer Center.
EAN/UPC
EAN/UPC
Small : 816368028361
Medium : 816368028378
Large : 816368028385
Trending
Safety Vests
products
Featured

Item

recommendations