Krylon K08350 Line-Up Athletic Field Striping Machine
Free Shipping Eligible
on Orders over $500
Subtotal
(before discounts)
:
Item#: KRY-K08350
MPN: K08350
Order Size
Discount +
Free Shipping
$500 - $1,999
5%
$2,000 - $4,999
7%
$5,000+
10%
*Some restrictions apply,

click for details

.
Description
Reviews
Return Policy & Shipping Info
UPCs
Item#: KRY-K08350 Description
Line-Up athletic field striping machines are ideal for use on grass, dirt, gravel or any other uneven surface. The 10 inch wheels elevate the carriage to provide an even ride over rough or uneven surfaces.
Line-Up K08350 Features:
Collapsible for compact, easy storage
Professional striping results
Simple and easy to use
Color-Coded to match cans to proper machine
Conveniently holds one case of product
18-Gauge, all steel construction
Designed for easy maintenance
Clean lines in one coat
Striping widths of 2" to 4"
Product Use Instructions: For use with Line-Up aerosol field striping paints from facilitating lines on an athletic fields.
FREE when you buy 20 cases of Krylon field striping paint!
(Over a $114.00 value) From athletic fields to underground utility repair, wherever bright, crisp lines and bold markings are required, Krylon striping equipment will do a professional job quickly and easily.
Produces sharp, durable lines
For use on a variety of surfaces
Professional quality equipment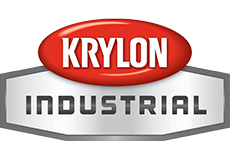 Krylon, the world's first aerosol paint supplier, remains the largest one today. This brand revolutionized the paint industry with marking paint, spray paint, and more.
Total: 3 Reviews

Rating: 4.3
Gloria F. - 04/09/19
Executive Director
Like it!
Dan - 08/09/17
Great striper Great price
Best price I've found on this field striper. Quick delivery.
T. Young - 05/19/14
Cart Performance
Cable came loose, had to reconnect. Just make sure you tighten everything prior to first use.
30 Day Return Policy
Our return policy gives you 30 days to return your products. This 30 day period begins on the date your order is delivered and includes both business and non-business days. Returned products must be in new, unused, and resalable condition. Customized products cannot be returned. If something is wrong with your order containing customized products, please contact us at 1-800-975-0986
To start a return, visit our Returns Center or learn more by reading our Frequently Asked Questions.
Shipping Information
Under normal circumstances, in stock orders placed by 12:00 PM EST are usually shipped out the following business day (Monday through Friday, excluding national holidays).
Due to a recent surge in online ordering across the country, most in stock orders are currently shipping out in 1-3 business days. Orders containing products that are not in stock can take longer to ship. Products that are not in stock have an estimated ship time located in the stock status section of the product page.
Find more shipping information or how to track your order in the Customer Center.
Related

products
KRY-A03620004

Krylon A03620004 Quik-Mark Water Based Inverted Marking Paint - Fluorescent Blue - 20 oz Can (Net W

(9)

KRY-K08340

Krylon K08340 Line-Up Pavement Striping Machine

(4)

KRY-K08303

Krylon K08303 Line-Up Pavement Striping Paint - Firelane Red

(2)

KRY-KWBC3506A

Krylon KWBC3506A Quik-Mark Inverted Marking Chalk - APWA Green

(3)

KRY-K41132920-16

Krylon K41132920-16 Line-Up Bulk Water Based Pavement Striping Paint - 4-1 Gallon Pails - Parking Lot Yellow

$89.49

/ Case (4 - 1 Gallon Pails)

KRY-K52131800-20

Krylon K52131800 Line-Up Bulk Athletic Field Marking Paint - NFL Blue

(1)

$111.99

/ Each (5 Gal Pail)

KRY-A03905004

Krylon A03905004 Quik-Mark Water Based Inverted Marking Paint - APWA Orange - 20 oz Can (Net Weight 17 oz)

(8)

KRY-A03722007

Krylon A03722007 Quik-Mark Solvent Based Inverted Marking Paint - Fluorescent Blue - 20 oz Can (Net Weight 17 oz)

(15)

KRY-T03700004

Krylon T03700004 Quik-Mark TallBoy Water-Based Marking Paint - Fluorescent Orange

KRY-T03801004

Krylon T03801004 Quik-Mark TallBoy Water-Based Marking Paint - APWA Utility Yellow

KRY-K04002007

Krylon K04002007 Overhead Marking Paint - Fluorescent Red/Orange

KRY-T03702007

Krylon T03702007 Quik-Mark TallBoy Solvent-Based Marking Paint - Fluorescent Orange

KRY-K41131881-20

Krylon K41131881-20 Line-Up Bulk Water Based Pavement Striping Paint - Parking Lot Blue
Customers

who bought this item

also bought
KRY-A03612004

Krylon A03612004 Quik-Mark Water Based Inverted Marking Paint - Fluorescent Pink - 20 oz Can (Net Weight 17 oz)

(9)

KRY-A03900007

Krylon A03900007 Quik-Mark Solvent Based Inverted Marking Paint - APWA Utility White - 20 oz Can (Net Weight 17 oz)

(15)

PRES-5830W

Presco Plain 5 inch x 8 inch with 30 inch Staff - White

$142.99

/ Case (1000 Flags)

NOR-N-019708-0005L

North Safety Unitized First Aid Kit, 10 Unit, Plastic

ERGO-5215-Orange

Ergodyne Arsenal 5215 Large Trauma Bag - Orange

(2)

PRES-PF91260M-457

Presco Multi Penant Flags 60 ft Strand

KRY-K08360

Krylon K08360 Line-up 34" Striping Wand

(1)

MCR-CL2MLP

MCR Safety CL2MLP Type R Class 2 Mesh Safety Vest with Zipper - Yellow/Lime

KRY-K07096

Krylon K07096 - Hand Held Wheeler Marking Wand 34\"

(2)

SLM404850-W

Resinet Square Mesh Fence 4x50 ft - White

(22)

US2LM17

Full Source US2LM17 Type R Class 2 Mesh Two Tone Safety Vest - Yellow/Lime

(32)

BUL-S61HYP

Bullard S61HYP Standard Hard Hat - Pinlock Suspension - Hi-Viz Yellow

(1)

$8.89

/ Each (1 Hard Hat)

KRY-K08370000

Krylon K08370000 Line-Up Dual Can Athletic Field Striping Machine

(1)

PRES-5821W

Presco Plain 5 inch x 8 inch with 21 inch Staff - White

$126.09

/ Case (1000 Flags)

KRY-K08340

Krylon K08340 Line-Up Pavement Striping Machine

(4)

KRY-K08305

Krylon K08305 Line-Up Athletic Field Striping Paint - Athletic White

(11)

PRES-2318YG-100

Presco Plain Wire Staff Marking Flags - 2x3 - Yellow Glo- 18 inch Staff - 100 Bundle

(18)

SEY-20-644

Seymour Athletic Field Marking Paint - White

KRY-K52137249-20

Krylon K52137249-20 Line-Up Bulk Athletic Field Marking Paint - Bright White - Concentrated

(1)

$72.49

/ Each (5 Gal Pail)

PRES-TXPG

Presco TXPG Texas Roll Flagging Tape - Pink Glo

(3)

$19.79

/ Carton (12 Rolls)
Trending

Marking Paint

products
KRY-KWBC3502A

Krylon KWBC3502A Quik-Mark Inverted Marking Chalk - APWA Yellow

(3)

SEY-20-663

Seymour Water Based Marking Paint - Black - 20 oz

(2)

KRY-K41131881-20

Krylon K41131881-20 Line-Up Bulk Water Based Pavement Striping Paint - Parking Lot Blue

KRY-A03612004

Krylon A03612004 Quik-Mark Water Based Inverted Marking Paint - Fluorescent Pink - 20 oz Can (Net Weight 17 oz)

(9)

KRY-KWBC3501A

Krylon KWBC3501A Quik-Mark Inverted Marking Chalk - APWA Orange

(3)

KRY-K08350

Krylon K08350 Line-Up Athletic Field Striping Machine

(3)

SEY-20-676

Seymour Water Based Marking Paint - 20 oz - Hi Viz Yellow

(2)

KRY-A03900007

Krylon A03900007 Quik-Mark Solvent Based Inverted Marking Paint - APWA Utility White - 20 oz Can (Net Weight 17 oz)

(15)

KRY-K08360

Krylon K08360 Line-up 34" Striping Wand

(1)

KRY-KWBC3504A

Krylon KWBC3504A Quik-Mark Inverted Marking Chalk - APWA Blue

(3)

SEY-20-680

Seymour Water Based Marking Paint - Purple - 20 oz

(2)

SEY-20-668

Seymour Stripe Water Based Marking Paint 20 oz - Fluorescent Green

(2)

SEY-20-642

Seymour Water Based Traffic Marking Paint - White

(1)

KRY-A03610004

Krylon A03610004 Quik-Mark Water Based Inverted Marking Paint - Fluorescent Red - 20 oz Can (Net Weight 17 oz)

(9)

KRY-T03700004

Krylon T03700004 Quik-Mark TallBoy Water-Based Marking Paint - Fluorescent Orange

SEY-20-645

Seymour Athletic Field Marking Paint - Fluorescent Orange

KRY-K08300007

Krylon K08300007 Line-Up Pavement Striping Paint - Highway White

(2)

KRY-K07096

Krylon K07096 - Hand Held Wheeler Marking Wand 34\"

(2)

KRY-T03702007

Krylon T03702007 Quik-Mark TallBoy Solvent-Based Marking Paint - Fluorescent Orange

KRY-K08309007

Krylon K08309007 Line-Up Athletic Field Striping Paint - Athletic Royal Blue

(11)
Featured

Item

recommendations
DEW-DSV421

DeWalt DSV421 Type R Class 2 Adjustable Breakaway Mesh Safety Vest - Yellow/Lime

(5)

MLK-B500

ML Kishigo B500 Enhanced Visibility Professional Utility Safety Vest - Black

(17)

PRES-2318GG-100

Presco Plain Wire Staff Marking Flags - 2x3 - Green Glo- 18 inch Staff - 100 Bundle

(18)

$7.39

/ Bundle (100 Flags)

PRES-2321PG

Presco Plain 2 inch x 3 inch with 21 inch Staff - Pink Glo

(1)

$78.19

/ Case (1000 Flags)

ERB-S721-PINK

ERB S721 Non-ANSI Women's Safety Vest with Zipper - Pink

(73)

PRES-PF912100Y-457

Presco Yellow Penant Flags 100 ft Strand

(9)

RAD-SV6G

Radians SV6G Type R Class 2 Two-Tone Surveyor Safety Vest - Yellow/Lime

(34)

RAD-SVE1-2ZGM

Radians SVE1 Type R Class 2 Economy Safety Vest with No Pockets - Yellow/Lime

(19)

MLK-S5000

ML Kishigo S5000 Professional Surveyors Safety Vest - Yellow/Lime

(18)

PYR-RVHL2910

Pyramex RVHL2910 Type R Class 2 Solid Safety Vest - Yellow/Lime

(27)

RAD-SV55-2ZGD

Radians SV55-2ZGD Type R Class 2 Heavy Duty Two-Tone Engineer Safety Vest - Yellow/Lime

(167)

PIP-300-1000-BL

PIP 300-1000 Non-ANSI Two-Tone Surveyor Safety Vest - Blue

(21)

PRES-4536O

Presco Plain 4 inch x 5 inch with 36 inch Staff - Orange

$112.09

/ Case (1000 Flags)

PRES-4521W-100

Presco Plain 4 inch x 5 inch with 21 inch Staff - 100/Bundle - White

(20)

$8.59

/ Bundle (100 Flags)

MLK-1195

ML Kishigo 1195 Ultra-Cool Mesh 6-Pocket Safety Vest - Yellow/Lime

(42)

PRES-P4524R

Presco Plain 4 inch x 5 inch with 24 inch Plastic Staff - Red

$124.59

/ Case (1000 Flags)

PRES-4530Y

Presco Plain 4 inch x 5 inch with 30 inch Staff - Yellow

(2)

$101.09

/ Case (1000 Flags)

US2LM17

Full Source US2LM17 Type R Class 2 Mesh Two Tone Safety Vest - Yellow/Lime

(32)

PRES-2315OG

Presco Plain Wire Staff Marking Flags - 2x3 - 15 inch Staff - Orange Glo

(5)

$73.19

/ Case (1000 Flags)

MLK-1515

ML Kishigo 1515 Black Series Black Bottom Safety Vest - Yellow/Lime

(47)