Today's customer service hours: 8:00am-7:00pm EST
Presco Plain Wire Staff Marking Flags - 2x3 - Yellow Glo- 18 inch Staff - 100 Bundle
Free Shipping Eligible
on Orders over $500
Subtotal

(before discounts)

:
Item#: PRES-2318YG-100
MPN: 2318YG-100
Order Size
Discount +
Free Shipping
$500 - $1,999
5%
$2,000 - $4,999
7%
$5,000+
10%
*Some restrictions apply,
Description
Item#: PRES-2318YG-100 Description
Our high-quality Marking Flags are ideal for above ground marking in a variety of industries. From utility construction to line locating, hardware to forestry, landscaping and lawn care to pet containment - these flags ensure consistent communication and long-lasting visibility for your project.
Wire Staff Plain Flags: Constructed of heavy 16 gauge steel.
Bright inks for high visibility
Long-lasting material colors
Wind tear resistant for high performance at or below -40 degrees F
Flag is glued to staff, not wrapped
Back-of-flag fold creates larger print area
All APWA colors provided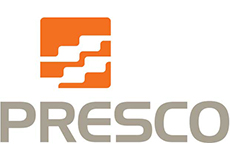 Presco has been around for over 65 years. This brand's commercial marking products are some of the most trusted items in the industry.
Item Reviews
Total: 18 Reviews

Rating: 4.8
David s. - 06/11/20
fast service, great product I buy 2,000 a month
Great job.
EJ - 05/08/20
Pretty & bright markers
Used around our mulched area to keep lawn maintenance crews from blowing it all away. So far, they have done their job!
Kelly - 04/30/20
Presco Plain Wire Staff Marking Flags
I like the fact that they are made of wire instead of plastic. They are working just fine for the intended purpose (being used for a dog training boundary).
The Greg - 04/26/19
White Marking flags
Just what I needed and at a good price. The only issue is that they rust quickly. Since I'm using for an invisible dog fence to train a dog, they'll be disappearing soon also.
JBR - 04/17/19
Marking flags
These were exactly what we were looking for!
Jennifer - 11/27/18
Exactly what we needed
Exactly what we needed. Good quality.
ATV Park - 06/28/18
Great
Flags were just as described and look very sturdy compared to others. Arrived in a timely manner also.
Linda - 06/04/18
Flags work
Flags are good to go.
Georgannedel - 03/20/18
Excellent product and fast shipping
These flag colors are as bright or brighter than pictured. They arrived in a sturdy shipping box that is good for storage as well. It's longer than the flags by about 6 inches and bigger by about 2 inches. The flags arrived within a few days of when my order was acknowledged (the same day). This is a seller that is a pleasure to do business with. I will certainly return to them if I need something they sell because I can trust their representations completely and then some.
Returns & Exchanges
30 Day Return Policy
Our return policy gives you 30 days to return your products. This 30 day period begins on the date your order is delivered and includes both business and non-business days. Returned products must be in new, unused, and resalable condition. Customized products cannot be returned. If something is wrong with your order containing customized products, please contact us at 1-800-975-0986
To start a return, visit our Returns Center or learn more by reading our .
Shipping Information
Under normal circumstances, in stock orders placed by 12:00 PM EST are usually shipped out the following business day (Monday through Friday, excluding national holidays).
Due to a recent surge in online ordering across the country, most in stock orders are currently shipping out in 1-3 business days. Orders containing products that are not in stock can take longer to ship. Products that are not in stock have an estimated ship time located in the stock status section of the product page.
Find more shipping information or how to track your order in the Customer Center.