Sprayon LU 208 - Cutting Oil - 12 oz Aerosol
Item#: KRY-S00208000
MPN: S00208000
Item Attributes
Department: Industrial Safety
Brand: Sprayon
Size: 12oz
Container Type: Aerosol Can
Purpose: Lubricants
Description
Item#: KRY-S00208000 Description
Sprayon LU 208 Cutting Oil is a top-quality lubricant, specially designed for all ferrous and non-ferrous machining processes. It prolongs tool life, minimizing tool sharpening and downtime. Suitable for use with a wide variety of metals, including stainless steel, aluminum, brass, and copper, this cutting oil features a distinctive blend of triglycerides that reduce friction and provide a high level of fluid film protection.
Sprayon LU 208 Features:
Aerosol Jet Spray For Pin Point Accuracy
Works On Ferrous And Soft Metals
Clings To Surfaces
Reduces Friction And Wear
Uses:
Drilling cutting threading sawing reaming and broaching grinding
Instructions for Use:
Maximum performance is achieved when the metal surfaces to be protected are clean dry and free of rust oil and mill scale. Product should be sprayed in a well ventilated area. Sprays best at room temperature. Shake well before using. Spray at a distance of 10" to 12 inch from surface.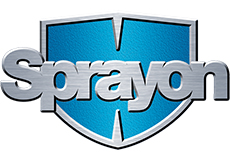 Sprayon, a Krylon Industrial brand, sells industrial cleaners, degreasers, lubricants, and other maintenance products.
Item Reviews
This item has not been reviewed.
Be the first to

review this item

.
Returns & Exchanges
30 Day Return Policy
Our return policy gives you 30 days to return your products. This 30 day period begins on the date your order is delivered and includes both business and non-business days. Returned products must be in new, unused, and resalable condition. Customized products cannot be returned. If something is wrong with your order containing customized products, please contact us at 904-296-2240
To start a return, visit our Returns Center or learn more by reading our .
Shipping Information
Under normal circumstances, in stock orders placed by 12:00 PM EST are usually shipped out the following business day (Monday through Friday, excluding national holidays).
Due to a recent surge in online ordering across the country, most in stock orders are currently shipping out in 1-3 business days. Orders containing products that are not in stock can take longer to ship. Products that are not in stock have an estimated ship time located in the stock status section of the product page.
Find more shipping information or how to track your order in the Customer Center.
Trending
Industrial Safety
products