Today's customer service hours: 8am-7pm EST
Sprayon MR 312 - Dry Zinc Stearate Release Agent - 12 oz Aerosol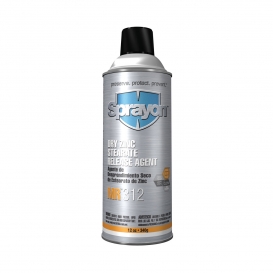 Free Shipping Eligible
on Orders over $500
Subtotal

(before discounts)

:
Item#: KRY-S00312000
MPN: S00312000
Order Size
Discount +
Free Shipping
$500 - $1,999
5%
$2,000 - $4,999
7%
$5,000+
10%
*Some restrictions apply,
Item Attributes
Department: Industrial Safety
Brand: Sprayon
Size: 12oz
Container Type: Aerosol Can
Purpose: Mold Release
Description
Item#: KRY-S00312000 Description
Sprayon MR 312 Dry Powder Zinc Stearate Release Agent is a high-grade finely milled dry zinc-powder release agent is effective up to 450 degree F (232 degree C). Gobbing and hot spots are controlled reducing rejected parts. Excellent for thermosetting and thermoplastic applications. Will not interfere with post finishing operations such as painting plating stenciling hot stamping or gluing. Does not contain not contain any chlorofluorocarbons (CFC's) or hydrochlorofluorocarbons (HCFC's).
Sprayon MR 312 Features:
No CFC's or HCFC's
Will Not Harm Most Plastics
Repels Dust
Non-Silicone
Uses:
Clear styrenes and acrylics reflex lenses polypropylenes polycarbonates polystyrenes polysulfonates plastic molds and molding ceramics.
Instructions for Use:
Product should be sprayed in a wellventilated area. Sprays best at room temperature (70 degree F). Shake can well before using. Hold can 10" to 12" from mold surface and spray a thin light coating. To use entire contents hold spray-head then rotate can. For a non-abrasive fast and effective way to clean all metal molds use Sprayon Mold Cleaner & Inhibitor Item # S00351. To provide extended protection against acid humidity rust and contaminati(more...)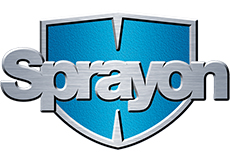 Sprayon, a Krylon Industrial brand, sells industrial cleaners, degreasers, lubricants, and other maintenance products.
Item Reviews
This item has not been reviewed.
Be the first to

review this item

.
Returns & Exchanges
30 Day Return Policy
Our return policy gives you 30 days to return your products. This 30 day period begins on the date your order is delivered and includes both business and non-business days. Returned products must be in new, unused, and resalable condition. Customized products cannot be returned. If something is wrong with your order containing customized products, please contact us at 904-296-2240
To start a return, visit our Returns Center or learn more by reading our .
Shipping Information
Under normal circumstances, in stock orders placed by 12:00 PM EST are usually shipped out the following business day (Monday through Friday, excluding national holidays).
Due to a recent surge in online ordering across the country, most in stock orders are currently shipping out in 1-3 business days. Orders containing products that are not in stock can take longer to ship. Products that are not in stock have an estimated ship time located in the stock status section of the product page.
Find more shipping information or how to track your order in the Customer Center.
Trending
Industrial Safety
products