Today's customer service hours: 8am-6pm EST
Radians SV3B Type R Class 2 Color-Blocked Economy Mesh Safety Vest - Yellow/Lime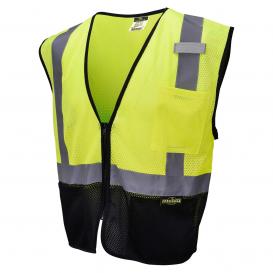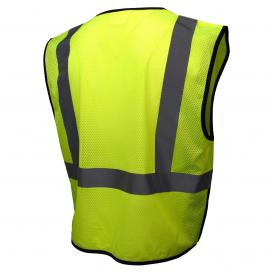 Select the size and quantity below.
Click "Add Another Color" for more options

Item#: RAD-SV3B-2ZGM
Color: Yellow/Lime
Step 1: Customization

Information
Step 2: Select Colors & Sizes
Select the size and quantity below.
Click "Add Another Color" for more options

Item#: RAD-SV3B-2ZGM
Color: Yellow/Lime
Step 3: Review & Add to Cart
Please complete all required fields before submitting customization.
Item#: RAD-SV3B-2ZGM
MPN: SV3B-2ZGM
Available Customization
Screen Printing
Vinyl Heat Press
Description
Item#: RAD-SV3B-2ZGM Description
Compliant Black Bottom HiViz Protection. Economical - making it an excellent choice for extreme work environments that reduce the life of the vest, and short-term labor.
Radians SV3B Features:
Color-Blocked bottom with black trim
Zipper Closure
2" Silver Tape Reflective Material
1 Horizontal Stripe
Left Shoulder Mic Tab
1 Upper Left Front Chest Pocket
1 Lower Right Outside Pocket
1 Lower Left Inside Pocket
100% Polyester Mesh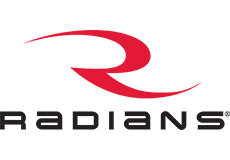 From glasses to hard hats, Radians delivers a comprehensive line of quality protective gear including eyewear, hearing protection, head gear, and accessories.
Item Reviews
Total: 1 Review

Rating: 5.0
City of Huntingburg - 12/27/22
Great Product
Our drivers love this lightweight vest to wear over their shirts. The pocket is nice for their ink pens, keys, etc.
Returns & Exchanges
30 Day Return Policy
Our return policy gives you 30 days to return your products. This 30 day period begins on the date your order is delivered and includes both business and non-business days. Returned products must be in new, unused, and resalable condition. Customized products cannot be returned. If something is wrong with your order containing customized products, please contact us at 904-296-2240
To start a return, visit our Returns Center or learn more by reading our .
Shipping Information
Under normal circumstances, in stock orders placed by 12:00 PM EST are usually shipped out the following business day (Monday through Friday, excluding national holidays).
Due to a recent surge in online ordering across the country, most in stock orders are currently shipping out in 1-3 business days. Orders containing products that are not in stock can take longer to ship. Products that are not in stock have an estimated ship time located in the stock status section of the product page.
Find more shipping information or how to track your order in the Customer Center.
EAN/UPC
EAN/UPC
Medium : 674326330402
Large : 674326330419
XL : 674326330426
2XL : 674326330433
3XL : 674326330440
4XL : 674326330457
5XL : 674326330464
Trending
Safety Vests
products
Featured

Item

recommendations