Today's customer service hours: 8am-6pm EST
PIP 318-1780 Enhanced Visibility Ripstop Insulated Two Tone Bib Overalls - Black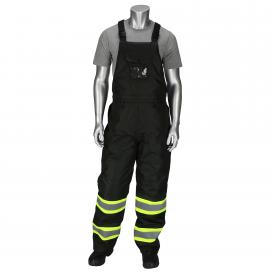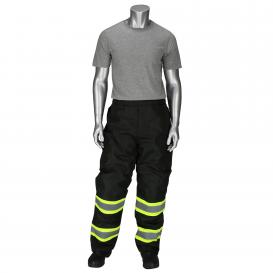 Select the size and quantity below.
Click "Add Another Color" for more options

Item#: PIP-318-1780-BK
Color: Black
Item#: PIP-318-1780-BK
MPN: 318-1780-BK
Item Attributes
Department: Rain Gear
Brand: PIP
Type: Overalls
Style: Waterproof
Style: High Visibility
Style: Two-Tone
Color: Black
ANSI Rating: Non-ANSI
Size: Small to 5XL
Description
Item#: PIP-318-1780-BK Description
Not compliant when they are worn alone, but when combined with Class 2 or Class 3 apparel, the combination satisfies Class 3 requirements.
PIP 318-1780 Features:
150 D. Rip Stop PU Coated Waterproof/Breathable Shell
Quilted Polyfil Fixed Insulation
Removable Adjustable Bib
Two Tone Reflective Tape
ID Pocket and Chest Pocket on Bib
2 Cargo Pockets and Pass Through Pockets
1 Zippered Back Pocket
Reinforced wear areas
Gusseted Leg Opening with Hook & Loop Closure
Front Fly Opening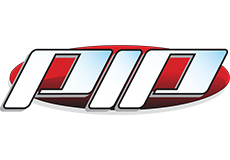 Protective Industrial Products, also known as PIP, offers a variety of safety products from several popular brands such as West Chester, Dynamic, G-Tek, Bouton and several more.
Item Reviews
This item has not been reviewed.
Be the first to

review this item

.
Returns & Exchanges
30 Day Return Policy
Our return policy gives you 30 days to return your products. This 30 day period begins on the date your order is delivered and includes both business and non-business days. Returned products must be in new, unused, and resalable condition. Customized products cannot be returned. If something is wrong with your order containing customized products, please contact us at 904-296-2240
To start a return, visit our Returns Center or learn more by reading our .
Shipping Information
Under normal circumstances, in stock orders placed by 12:00 PM EST are usually shipped out the following business day (Monday through Friday, excluding national holidays).
Due to a recent surge in online ordering across the country, most in stock orders are currently shipping out in 1-3 business days. Orders containing products that are not in stock can take longer to ship. Products that are not in stock have an estimated ship time located in the stock status section of the product page.
Find more shipping information or how to track your order in the Customer Center.
EAN/UPC
EAN/UPC
Small : 616314341281
Medium : 616314341403
Large : 616314341526
XL : 616314341649
2XL : 616314341762
3XL : 616314341922
4XL : 616314342042
5XL : 616314342165
Trending
Rain Gear
products