Neese 475CH Duty 48" Length Raincoat - Black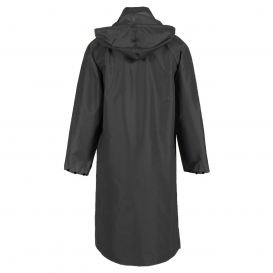 Select the size and quantity below.
Click "Add Another Color" for more options

Item#: RAD-475CH-BLK
Color: Black
XS

$61.49

/

Each (1 Raincoat)

Small

$61.49

/

Each (1 Raincoat)

Medium

$61.49

/

Each (1 Raincoat)

Large

$61.49

/

Each (1 Raincoat)

XL

$61.49

/

Each (1 Raincoat)

2XL

$61.49

/

Each (1 Raincoat)

3XL

$66.99

/

Each (1 Raincoat)

4XL

$66.99

/

Each (1 Raincoat)
Item#: RAD-475CH-BLK
MPN: 475CH-BLK
Description
Item#: RAD-475CH-BLK Description
When the weather turns bad Public Safety Professionals around the world turn to the Neese Duty Series for protection. The Duty Series of products are designed to fit the need of Public Safety Professionals in many disciplines from Fire, Police, Security and Military applications. Features on all of our Public Safety products come from in the field-testing with those who keep us safe.
Neese 475CH Features:
48" long coat
Polyurethane coated nylon
Leaf collar with snaps for detachable hood
Raglan sleeve design for ease of movement
Slash openings with pockets on each side
Snap front closure with interlocking storm flap
Badge tab
Vented back
Detachable hood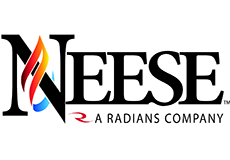 Founded in 1961, Neese continues to provide workers around the world with high quality rainwear and flame resistant clothing. Neese was acquired by Radians in 2018.
Item Reviews
Total: 5 Reviews

Rating: 5.0
Andy W. - 06/12/21
Good quality no hassle
On time and exact item and quality I expected.
obo - 05/20/21
dry as a bone
Long enough and big enough in the windy rain.
Troy - 01/18/21
Great product. Great fit
Exactly what I was looking for, it was worth the wait.
Jackie - 01/14/21
Raincoat
It's a really nice raincoat. Well made.
Returns & Exchanges
30 Day Return Policy
Our return policy gives you 30 days to return your products. This 30 day period begins on the date your order is delivered and includes both business and non-business days. Returned products must be in new, unused, and resalable condition. Customized products cannot be returned. If something is wrong with your order containing customized products, please contact us at 904-296-2240
To start a return, visit our Returns Center or learn more by reading our .
Shipping Information
Under normal circumstances, in stock orders placed by 12:00 PM EST are usually shipped out the following business day (Monday through Friday, excluding national holidays).
Due to a recent surge in online ordering across the country, most in stock orders are currently shipping out in 1-3 business days. Orders containing products that are not in stock can take longer to ship. Products that are not in stock have an estimated ship time located in the stock status section of the product page.
Find more shipping information or how to track your order in the Customer Center.
EAN/UPC
EAN/UPC
XS : 693480666653
Small : 693480666608
Medium : 693480666615
Large : 693480666622
XL : 693480666639
2XL : 693480666646
3XL : 693480666882
4XL : 693480666899
5XL : 693480666905
6XL : 693480666912
Trending
Rain Gear
products