Today's customer service hours: 8am-6pm EST
PIP WW4033J West Chester Type R Class 3 Waterproof Rain Jacket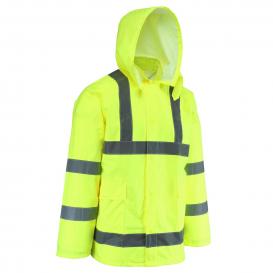 Select the size and quantity below.

Item#: PIP-WW4033J
Color: Hi-Vis Yellow
Small

$24.99

/

Each (1 Rain Jacket)

Medium

$24.99

/

Each (1 Rain Jacket)

Large

$24.99

/

Each (1 Rain Jacket)

XL

$24.99

/

Each (1 Rain Jacket)

2XL

$24.99

/

Each (1 Rain Jacket)

3XL

$24.99

/

Each (1 Rain Jacket)

4XL

$24.99

/

Each (1 Rain Jacket)

5XL

$24.99

/

Each (1 Rain Jacket)
Subtotal

(before discounts)

:
Item#: PIP-WW4033J
MPN: WW4033J
Item Attributes
Department: Rain Gear
Brand: PIP
Series: West Chester
Type: Rain Jackets
Style: Waterproof
Style: Detachable Hood
Color: Yellow/Lime
ANSI Rating: Type R Class 3
Pockets: 2 Pockets
Size: Small to 5XL
Description
Item#: PIP-WW4033J Description
Ideal for construction, municipalities, shipyards, and anywhere hi-visibility apparel is necessary.
Water Resistant Construction / Corduroy Collar
The garment is able to resist the penetration of water to a certain degree. Corduroy collar adds comfort.
What is Type/Class R3?
Type R Class 3 apparel is intended for workers requiring the highest level of visibility, have high task loads and need to be visible throughout a full range of body motions.
PIP WW4033J Features:
Lightweight polyester with waterproof PU coating
2" silver reflective stripes
5 snap front closure
2 flapped front pockets with snap closures to secure valuables
Corduroy collar for comfort
Removable hood with snaps and chin strap for a secure fit
Applications: Construction, road work, utilities, survey crews, forestry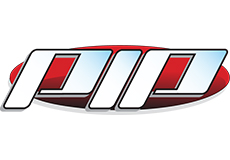 Protective Industrial Products, also known as PIP, offers a variety of safety products from several popular brands such as West Chester, Dynamic, G-Tek, Bouton and several more.
Item Reviews
Total: 2 Reviews

Rating: 5.0
Milton - 09/02/21
Good
I used this jacket in heavy rain and works great, thanks for this product I will recommend it.
Tiny - 05/19/21
Bought for the rain
Wore this bad boy the day I got it (due to it raining) kept my hat and I SUPER DRY! Love it.
Returns & Exchanges
30 Day Return Policy
Our return policy gives you 30 days to return your products. This 30 day period begins on the date your order is delivered and includes both business and non-business days. Returned products must be in new, unused, and resalable condition. Customized products cannot be returned. If something is wrong with your order containing customized products, please contact us at 904-296-2240
To start a return, visit our Returns Center or learn more by reading our .
Shipping Information
Under normal circumstances, in stock orders placed by 12:00 PM EST are usually shipped out the following business day (Monday through Friday, excluding national holidays).
Due to a recent surge in online ordering across the country, most in stock orders are currently shipping out in 1-3 business days. Orders containing products that are not in stock can take longer to ship. Products that are not in stock have an estimated ship time located in the stock status section of the product page.
Find more shipping information or how to track your order in the Customer Center.
EAN/UPC
EAN/UPC
Small : 662909404084
Medium : 662909404091
Large : 662909404107
XL : 662909404114
2XL : 662909404121
3XL : 662909404138
4XL : 662909404145
5XL : 662909404152
Trending
Rain Gear
products