Today's customer service hours: 8am-6pm EST
Port Authority W808 Long Sleeve SuperPro React Twill Shirt - Dark Green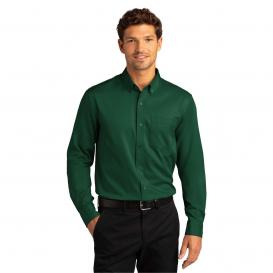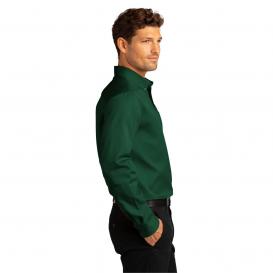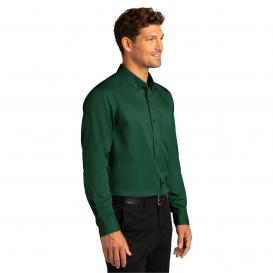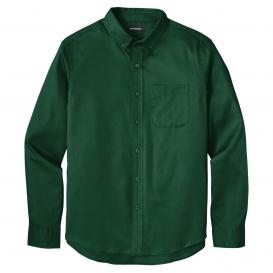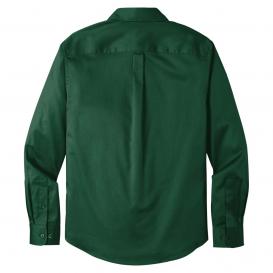 Item#: SM-W808-Dark-Green
Select the size and quantity below.
Click "Add Another Color" for more options

Item#: SM-W808-Dark-Green
Color: Dark Green
Step 1: Customization

Information
Step 2: Select Colors & Sizes
Select the size and quantity below.
Click "Add Another Color" for more options

Item#: SM-W808-Dark-Green
Color: Dark Green
Step 3: Review & Add to Cart
Please complete all required fields before submitting customization.
Item#: SM-W808-Dark-Green
MPN: W808-Dark-Green
Available Customization
Screen Printing
Vinyl Heat Press
Embroidery
Matching Style
Port Authority LW808 Ladies Long Sleeve SuperPro React Twill Shirt - Dark Green

$20.48
Description
Item#: SM-W808-Dark-Green Description
The ultimate in professional performance, this wrinkle-resistant shirt also releases stains. The soft, smooth fabric gives you a polished look that's comfortable enough for year-round wear.
Port Authority W808 Features:
4.3-ounce, 55/45 cotton/poly twill
Stain release
Wrinkle-resistant
Easy Care
Button-down collar
Dyed-to-match buttons
Left chest pocket
Rounded adjustable cuffs
Back yoke with box pleat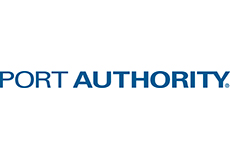 Port Authority, a related brand of Port and Company, focuses on high quality style for wovens, sport shirts, outerwear, and more.
Item Reviews
Total: 24 Reviews

Rating: 4.6
Arlene - 09/07/22
Quality and length of time to receive
Very good quality!
Daniel Diaz T. - 08/31/22
It is a great product.
I really like the shirt because it is very comfortable and I wore it to a wedding. Thank you I really enjoy it.
Valerie - 07/15/22
These shirts exceeded our expectations.
We loved these shirts. The material, style, and color were exactly what we were looking for. I ordered these shirts for our dad's 80th birthday celebration. My brothers were all dressed alike, they had ordered shirts from a different shop but the color was incorrect. This happened 3 days before the celebration, therefore, I started searching online for Royal blue dress shirts. And I came across this company Full Source. I was a little skeptical about ordering from a company for the first time so I called. I was greeted by a wonderful lady(sorry I don't remember her name) she answered all my questions and assured me that my order would be here within 2 days. As promised, My order came within 2 days and we were exceedingly happy with the shirts. Thank you Full Source for a great product and exceptional customer service. I would definitely recommend and order from them again.
c2boyd - 07/14/22
great shirt, great value
I bought my husband several shirts from Port Authority. They were in two different styles and several different colors. Both styles were long-sleeved collared button downs. The colors I bought were all rich and looked good, very vibrant. The fabric was great. It washed well and looked fantastic on him. Very happy with this purchase. Would definitely buy more.
Jon - 06/23/22
Quality
The color was great, and the material felt like good quality, not just cheaply made.
Bob G. - 05/01/22
Great look
Quality, style, and service all five-star.
Diana - 04/25/22
Amazing
They came early and you ordered a bundle so it was perfect! Great material and just overall great service!
Lynn - 04/22/22
Highly recommended
I purchased this for my husband to wear on Easter Sunday. It was a perfect fit, perfect style, perfect color. The material was thick and soft, not thin or see through. I would highly recommend it to anyone looking for something in this style.
Emily G - 04/19/22
My hubby's new favorite shirt
The color was very purple, just like it shows in the photos. The fabric feels durable and the collar and cuffs are thick and stiff, even after washing. It is seriously my husband's new favorite shirt.
Purple Shirt - 04/07/22
Great color
Good comfortable shirt.
Returns & Exchanges
30 Day Return Policy
Our return policy gives you 30 days to return your products. This 30 day period begins on the date your order is delivered and includes both business and non-business days. Returned products must be in new, unused, and resalable condition. Customized products cannot be returned. If something is wrong with your order containing customized products, please contact us at 904-296-2240
To start a return, visit our Returns Center or learn more by reading our .
Shipping Information
Under normal circumstances, in stock orders placed by 12:00 PM EST are usually shipped out the following business day (Monday through Friday, excluding national holidays).
Due to a recent surge in online ordering across the country, most in stock orders are currently shipping out in 1-3 business days. Orders containing products that are not in stock can take longer to ship. Products that are not in stock have an estimated ship time located in the stock status section of the product page.
Find more shipping information or how to track your order in the Customer Center.
EAN/UPC
EAN/UPC
XS : 00191265858748
Small : 00191265858724
Medium : 00191265858717
Large : 00191265858700
XL : 00191265858731
2XL : 00191265858670
3XL : 00191265858687
4XL : 00191265858694
Trending
Casual Wear
products
Featured

Item

recommendations