Today's customer service hours: 8am-6pm EST
Portwest US383 Augusta Sleeved Hi-Vis Safety Vest - Yellow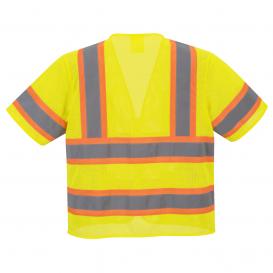 Select the size and quantity below.
Click "Add Another Color" for more options

Item#: PW-US383YE
Color: Yellow/Lime
Subtotal

(before discounts)

:
Step 1: Customization

Information
Next Step
Additional

Location
Step 2: Select Colors & Sizes
Select the size and quantity below.
Click "Add Another Color" for more options

Item#: PW-US383YE
Color: Yellow/Lime
Step 3: Review & Add to Cart
Please complete all required fields before submitting customization.
Item#: PW-US383YE
MPN: US383YE
Available Customization
Screen Printing
Vinyl Heat Press
Embroidery
Description
Item#: PW-US383YE Description
Vest-Port
The Vest-Port extensive range of vests covers the varied demands of the work environment from core styles to the revolutionary 'Executive' design, which is now available in both summer and winter weights.
High Visibility
Our High Visibilty range is fully certified and tested to the ANSI/ISEA 107 standard, ideal for those who will not compromise on style, comfort, protection and performance. These garments are designed to keep you warm, dry and visible in all conditions.
Portwest US383 Features:
2'' silver reflective tape with contrast material
Cooling mesh fabric
Pockets in solid polyester: 1 right chest patch, 1 two-tiered chest with pen division, 2 large internal patch
Zipper closure
Standards
ANSI/ISEA 107-2015 TYPE R CLASS 3
Shell Fabric: 100% Polyester Mesh 3oz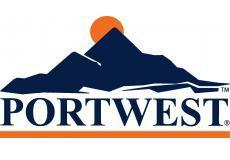 Founded in Westport, Ireland in 1904, Portwest is now a global manufacturer and distributor of safety apparel, workwear, and PPE.
Item Reviews
This item has not been reviewed.
Be the first to

review this item

.
Returns & Exchanges
30 Day Return Policy
Our return policy gives you 30 days to return your products. This 30 day period begins on the date your order is delivered and includes both business and non-business days. Returned products must be in new, unused, and resalable condition. Customized products cannot be returned. If something is wrong with your order containing customized products, please contact us at 904-296-2240
To start a return, visit our Returns Center or learn more by reading our .
Shipping Information
Under normal circumstances, in stock orders placed by 12:00 PM EST are usually shipped out the following business day (Monday through Friday, excluding national holidays).
Due to a recent surge in online ordering across the country, most in stock orders are currently shipping out in 1-3 business days. Orders containing products that are not in stock can take longer to ship. Products that are not in stock have an estimated ship time located in the stock status section of the product page.
Find more shipping information or how to track your order in the Customer Center.
EAN/UPC
EAN/UPC
Small : 5036108277049
Medium : 5036108264650
Large : 5036108264643
XL : 5036108264667
2XL : 5036108264674
3XL : 5036108264681
4XL : 5036108264629
5XL : 5036108264636
6XL : 5036108301782
7XL : 5036108301799
Trending
Safety Vests
products
Featured

Item

recommendations