Today's customer service hours: 8am-6pm EST
Sprayon SP 050 - RTV Silicone Sealants - Red - 8 oz Aerosol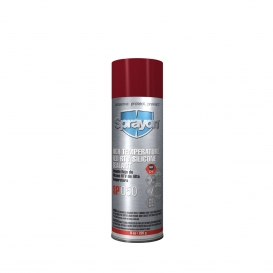 Description
Item#: KRY-S00050000 Description
Sprayon Silicone Sealants create a strong, flexible connection among a variety of materials, including wood, metal, glass, plastic, ceramic, and masonry. They effectively bond and seal cracks, holes, and pores, protecting against water, dust, air leaks, chemicals, oils, and greases. Paints do not adhere well to this sealant, so it is recommended to complete painting before application. It is not suitable for exterior marine applications below the waterline, nor should it be used in direct contact with gasoline, kerosene, or other liquid solvents.
Sprayon SP 050 Features:
Mildew-Resistant
Long work life or tooling time of 5-10 minutes
Dielectric Strenth 500 volts per mil
No Cartridge mess or squeeze tubes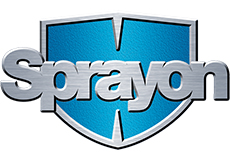 Sprayon, a Krylon Industrial brand, sells industrial cleaners, degreasers, lubricants, and other maintenance products.
Item Reviews
This item has not been reviewed.
Be the first to

review this item

.
Returns & Exchanges
30 Day Return Policy
Our return policy gives you 30 days to return your products. This 30 day period begins on the date your order is delivered and includes both business and non-business days. Returned products must be in new, unused, and resalable condition. Customized products cannot be returned. If something is wrong with your order containing customized products, please contact us at 904-296-2240
To start a return, visit our Returns Center or learn more by reading our .
Shipping Information
Under normal circumstances, in stock orders placed by 12:00 PM EST are usually shipped out the following business day (Monday through Friday, excluding national holidays).
Due to a recent surge in online ordering across the country, most in stock orders are currently shipping out in 1-3 business days. Orders containing products that are not in stock can take longer to ship. Products that are not in stock have an estimated ship time located in the stock status section of the product page.
Find more shipping information or how to track your order in the Customer Center.
Trending
Industrial Safety
products