Sprayon LU 210L - Liqui-Sol Food Grade Silicone Lubricant - 5 Gallon Bulk Container
Free Shipping Eligible
on Orders over $500
Subtotal
(before discounts)
:
Item#: KRY-S21005000
MPN: S21005000
Order Size
Discount +
Free Shipping
$500 - $1,999
5%
$2,000 - $4,999
7%
$5,000+
10%
*Some restrictions apply,

click for details

.
Item Attributes
Department: Industrial Safety
Brand: Sprayon
Size: 5Gal
Container Type: Bulk Container
Purpose: Lubricants
Description
Reviews
Return Policy & Shipping Info
UPCs
Item#: KRY-S21005000 Description
Sprayon Liqui-Sol LU 210L Food Grade Silicone Lube is your option for safety storage and disposal. Preserve Prevent and Protect your equipment safely with Sprayon's new and improved Liqui-Sol MRO chemical program. Liqui-Sol Eliminates Expensive Disposal Costs is 100% recyclable and is safe for work and plant environments. Sprayon Liqui-Sol LU 210L Food Grade Silicone Lubricant is a colorless odorless low-viscosity silicone lubricant that is compatible with most surfaces. Ideal for use in close proximity to foods where petroleum products and other organics would contaminate.
Sprayon LU 210L Features:
Meets FDA Regulations
Will Not Attack Surfaces Such as Styrene or Urethane
Effective from -40 degree F to 450 degree F
Eliminates Expensive Disposal Costs
Uses:
Slides food and drug processing guide knives food racks slicers saws grinders mixers guards conveyors food racks ovens bottling machines heat sealing equipment
Instructions for Use:
For food plant and other industrial use only. Avoid contamination of food during the use and storage of this product. 1. Shake Well Before using 2. Do not apply while equipment is running 3. For best results use at room temperature 70 degrees F 4. Sp(more...)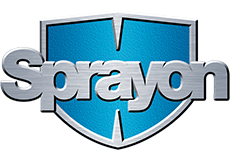 Sprayon, a Krylon Industrial brand, sells industrial cleaners, degreasers, lubricants, and other maintenance products.
30 Day Return Policy
Our return policy gives you 30 days to return your products. This 30 day period begins on the date your order is delivered and includes both business and non-business days. Returned products must be in new, unused, and resalable condition. Customized products cannot be returned. If something is wrong with your order containing customized products, please contact us at 1-800-975-0986
To start a return, visit our Returns Center or learn more by reading our Frequently Asked Questions.
Shipping Information
Under normal circumstances, in stock orders placed by 12:00 PM EST are usually shipped out the following business day (Monday through Friday, excluding national holidays).
Due to a recent surge in online ordering across the country, most in stock orders are currently shipping out in 1-3 business days. Orders containing products that are not in stock can take longer to ship. Products that are not in stock have an estimated ship time located in the stock status section of the product page.
Find more shipping information or how to track your order in the Customer Center.
Customers

who bought this item

also bought
KRY-S00767000

Sprayon LU 767 - Indoor Metal Protectant - 11 oz Aerosol

KRY-S70805000

Sprayon LU 708L - Liqui-Sol High Performance Dry Lubricant - 5 Gallon Bulk Container

KRY-S20805000

Sprayon LU 208L - Liqui-Sol Cutting Oil - 5 Gallon Bulk Container

KRY-S02000000

Sprayon EL 2000 - Clear Electrical Lacquer Sealer - 11oz Aerosol

KRY-S71105000

Sprayon LU 711L - The Protector - Liqui-Sol All Purpose Lubricant - 5 Gallon Bulk Container

KRY-S88505000

Sprayon CD 885L - Liqui-Sol Stainless Steel Cleaner - 5 Gallon Bulk Container

KRY-S00777000

Sprayon LU 777 - Outdoor Metal Protectant - 11 oz Aerosol

KRY-S74100000

Sprayon WL 740 - Zinc Rich Galvanizing Compound - 1 Quart Bulk Container

$128.95

/ Case (2 Containers)

KRY-S00210000

Sprayon LU 210 - Food Grade Silicone Lubricant - 10 oz Aerosol

US2LM19

Full Source US2LM19 Type R Class 2 Mesh Safety Vest - Yellow/Lime

(64)

KRY-S00942000

Sprayon WL 942 - Wet Weld Spatter Protectant - 15.5 oz Aerosol

KRY-S71101000

Sprayon LU 711L - The Protector - Liqui-Sol All Purpose Lubricant - 1 Gallon Bulk Container

$135.85

/ Case (4 Containers)

KRY-S77705000

Sprayon LU 777L - Liqui-Sol Outdoor Metal Protectant - 5 Gallon Bulk Container

KRY-S000206LQ

Sprayon LU 206L - Liqui-Sol All-Purpose Silicone Lubricant - 14 fl oz Spray Bottle

$113.85

/ Case (12 Bottles)

KRY-S00607000

Sprayon SP 607 - Belt Dressing - 11 oz Aerosol
Trending

Industrial Safety

products
KRY-S02000000

Sprayon EL 2000 - Clear Electrical Lacquer Sealer - 11oz Aerosol

MCR-38136MW

MCR Safety 38136MW Leather Welding Bib Apron - 24" x 36"

(2)

$28.99

/ Each (1 Bib Apron)

KRY-S00210000

Sprayon LU 210 - Food Grade Silicone Lubricant - 10 oz Aerosol

MCR-38063

MCR Safety 38063 Leather Welding Blanket - 6' x 3'

$74.49

/ Each (1 Blanket)

KRY-S00207000

Sprayon LU 207 - Food Grade Synthetic Grease - 14.25 oz Aerosol

KRY-S20405000

Sprayon LU 204L - Liqui-Sol Dry Film Graphite Lubricant - 5 Gallon Bulk Container

KRY-S02007000

Sprayon EL 2007 - Non-Flammable Duster - 10 oz Aerosol

KRY-S00910000

Sprayon LU 910 - MC Free Food Grade Silicone Lubricant - 12 oz Aerosol

KRY-S00839000

Sprayon WL 839 - High Performance Silver Galvanizing Compound - 14 oz Aerosol

KRY-S00213000

Sprayon LU 213 - Food Grade Synthetic High Temp Lubricant - 15 oz Aerosol

KRY-S00212000

Sprayon LU 212 - Food Grade Silicone Lubricant - 13.25 oz Aerosol

KRY-S00103000

Sprayon LU 103 - Rust Breaker Heavy Duty Rust Penetrant - 10 oz Aerosol

MCR-39136

MCR Safety 39136 36" Cotton Welding Bib Apron

$10.49

/ Each (1 Bib Apron)

MCR-38114MW

MCR Safety 38114MW 14" Welding Bib - Snaps in to Welding Sleeves

KRY-S00312000

Sprayon MR 312 - Dry Zinc Stearate Release Agent - 12 oz Aerosol

KRY-S00708000

Sprayon LU 708 - High Performance Dry Lubricant - 10 oz Aerosol

KRY-TF26020

Tri-Flow P.T.F.E. Gallon

MCR-39030

MCR Safety 39030 Cotton Welding Jacket - 30" Length

MCR-39142

MCR Safety 39142 42" Cotton Welding Bib Apron

$12.39

/ Each (1 Bib Apron)

KRY-S012020005

Sprayon CD 1202 - Industrial Cleaner and Degreaser - 5 Gallon Bulk Container