1-800-975-0986
Today's
customer service hours: 8:00am-6:00pm EST
Krylon K07096 - Hand Held Wheeler Marking Wand 34"
Free Shipping Eligible
on Orders over $500
Subtotal
(before discounts)
:
Item#: KRY-K07096
MPN: K07096
Order Size
Discount +
Free Shipping
$500 - $1,999
5%
$2,000 - $4,999
7%
$5,000+
10%
*Some restrictions apply,

click for details

.
Description
Reviews
Return Policy & Shipping Info
EAN/UPC
Item#: KRY-K07096 Description
Krylon Industrial provides a complete solution for your marking needs, offering hand-held marking wands that improve efficiency and make application less fatiguing. Constructed of durable, rugged plastic and lightweight steel, these marking wands facilitate the application of a uniform stripe. The comfortable pistol grip ensures easy handling and marking. This device is also know as a marking stick in the utility locating industry. For use with Krylon marking paint only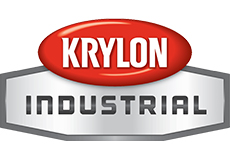 Krylon, the world's first aerosol paint supplier, remains the largest one today. This brand revolutionized the paint industry with marking paint, spray paint, and more.
Total: 2 Reviews

Rating: 5.0
Jim G - 06/05/18
Mgr
Met my expectations, timely delivery.
Guest - 11/25/13
Best bang for your buck
Better than anything sold at Lowes or Home Depot
30 Day Return Policy
Our return policy gives you 30 days to return your products. This 30 day period begins on the date your order is delivered and includes both business and non-business days. Returned products must be in new, unused, and resalable condition. Customized products cannot be returned. If something is wrong with your order containing customized products, please contact us at 1-800-975-0986
To start a return, visit our Returns Center or learn more by reading our Frequently Asked Questions.
Shipping Information
Under normal circumstances, in stock orders placed by 12:00 PM EST are usually shipped out the following business day (Monday through Friday, excluding national holidays).
Due to a recent surge in online ordering across the country, most in stock orders are currently shipping out in 1-3 business days. Orders containing products that are not in stock can take longer to ship. Products that are not in stock have an estimated ship time located in the stock status section of the product page.
Find more shipping information or how to track your order in the Customer Center.
Related

products
KRY-K08340

Krylon K08340 Line-Up Pavement Striping Machine

(4)

KRY-K08310007

Krylon K08310007 Line-Up Athletic Field Striping Paint - Athletic Black

(11)

KRY-K08300007

Krylon K08300007 Line-Up Pavement Striping Paint - Highway White

(2)

KRY-KWBC3501A

Krylon KWBC3501A Quik-Mark Inverted Marking Chalk - APWA Orange

(3)

KRY-K41130404-16

Krylon K41130404-16 Line-Up Bulk Water Based Pavement Striping Paint - 4-1 Gallon Pails - Parking Lot White

$89.49

/ Case (4 - 1 Gallon Pails)

KRY-K52137249-20

Krylon K52137249-20 Line-Up Bulk Athletic Field Marking Paint - Bright White - Concentrated

(1)

$72.49

/ Each (5 Gal Pail)

KRY-A03610004

Krylon A03610004 Quik-Mark Water Based Inverted Marking Paint - Fluorescent Red - 20 oz Can (Net Weight 17 oz)

(9)

KRY-A03911004

Krylon A03911004 Quik-Mark Water Based Inverted Marking Paint - APWA Brilliant Red - 20 oz Can (Net Weight 17 oz)

(8)

KRY-A03611007

Krylon A03611007 Quik-Mark Solvent Based Inverted Marking Paint - APWA Red - 20 oz Can (Net Weight 17 oz)

(15)

KRY-T03700004

Krylon T03700004 Quik-Mark TallBoy Water-Based Marking Paint - Fluorescent Orange

KRY-T03901004

Krylon T03901004 Quik-Mark TallBoy Water-Based Marking Paint - APWA Brilliant White

KRY-K04003007

Krylon K04003007 Overhead Marking Paint - Fluorescent Orange

KRY-T03821007

Krylon T03821007 Quik-Mark TallBoy Solvent-Based Marking Paint - APWA Hi-Vis Yellow
Customers

who bought this item

also bought
MCR-5055

MCR Safety 5055 SensaGuard Disposable Latex Industrial Gloves - 5 Mil - Powder Free - White

(6)

$10.39

/ Each (Box of 100 Gloves)

US2LM19

Full Source US2LM19 Type R Class 2 Mesh Safety Vest - Yellow/Lime

(64)

KRY-A03702007

Krylon A03702007 Quik-Mark Solvent Based Inverted Marking Paint - Fluorescent Orange - 20 oz Can (Net Weight 17 oz)

(15)

KRY-T03700004

Krylon T03700004 Quik-Mark TallBoy Water-Based Marking Paint - Fluorescent Orange

KRY-KWBC3505A

Krylon KWBC3505A Quik-Mark Inverted Marking Chalk - APWA White

(3)

PRES-4521B-100

Presco Plain 4 inch x 5 inch with 21 inch Staff - 100/Bundle - Blue

(20)

$8.59

/ Bundle (100 Flags)

PYR-RVHL2910

Pyramex RVHL2910 Type R Class 2 Solid Safety Vest - Yellow/Lime

(28)

KRY-A03700004

Krylon A03700004 Quik-Mark Water Based Inverted Marking Paint - Fluorescent Orange - 20 oz Can (Net Weight 17 oz)

(9)

KRY-K08301007

Krylon K08301007 Line-Up Pavement Striping Paint - Highway Yellow

(2)

KRY-K08360

Krylon K08360 Line-up 34" Striping Wand

(1)

KRY-K07095

Krylon K07095 Quik-Mark Marking Paint Gun

(1)

KRY-K08340

Krylon K08340 Line-Up Pavement Striping Machine

(4)

RAD-SV2ZOM

Radians SV2ZOM Economy Type R Class 2 Mesh Safety Vest with Zipper - Orange

(43)

463944MSA

MSA 463944 V-Gard Hard Hat - Staz-On Suspension - Yellow

(4)

$9.69

/ Each (1 Hard Hat)

MCR-5049

MCR Safety 5049 Medtech Disposable Latex Exam Gloves - 11 Mil - Powder Free - Blue

(6)

$15.29

/ Each (Box of 50 Gloves)

475369MSA

MSA 475369 V-Gard Full Brim Hard Hat - Fas-Trac Suspension - White

(17)

$21.49

/ Each (1 Hard Hat)

KRY-K08305

Krylon K08305 Line-Up Athletic Field Striping Paint - Athletic White

(11)

US2LN16

Full Source US2LN16 Type R Class 2 Solid Surveyor Safety Vest - Yellow/Lime

(117)

PIP-303-MVGZ4PLY

PIP 303-MVGZ4P Economy Type R Class 3 Mesh Safety Vest with Four Pockets - Yellow/Lime

ERB-S683P-Lime

ERB S683P Type R Class 3 Mesh Two-Tone Safety Vest with Zipper - Yellow/Lime

(6)
Trending

Marking Paint

products
KRY-KWBC3505A

Krylon KWBC3505A Quik-Mark Inverted Marking Chalk - APWA White

(3)

KRY-K08306

Krylon K08306 Line-Up Athletic Field Striping Paint - Athletic Yellow

(11)

KRY-K08302007

Krylon K08302007 Line-Up Pavement Striping Paint - Handicap Blue

(2)

SEY-20-658

Seymour Water Based Marking Paint - Fluorescent Red/Orange - 20 oz

(2)

KRY-KWBC3502A

Krylon KWBC3502A Quik-Mark Inverted Marking Chalk - APWA Yellow

(3)

KRY-K07096

Krylon K07096 - Hand Held Wheeler Marking Wand 34\"

(2)

AAPC-1060

Ameri-Stripe Athletic Field Paint - 17 oz - Athletic Gold

(2)

KRY-A03550007

Krylon A03550007 Quik-Mark Solvent Based Inverted Marking Paint - Asphalt Black - 20 oz Can (Net Weight 17 oz)

(15)

KRY-A03722007

Krylon A03722007 Quik-Mark Solvent Based Inverted Marking Paint - Fluorescent Blue - 20 oz Can (Net Weight 17 oz)

(15)

SEY-20-657

Seymour Water Based Marking Paint - 20 oz - Fluorescent Orange

(2)

SEY-20-676

Seymour Water Based Marking Paint - 20 oz - Hi Viz Yellow

(2)

KRY-A03640007

Krylon A03640007 Quik-Mark Solvent Based Inverted Marking Paint - Silver - 20 oz Can (Net Weight 17 oz)

(15)

KRY-K08360

Krylon K08360 Line-up 34" Striping Wand

(1)

KRY-K52137249-20

Krylon K52137249-20 Line-Up Bulk Athletic Field Marking Paint - Bright White - Concentrated

(1)

$72.49

/ Each (5 Gal Pail)

SEY-16-670

Seymour Water Based Marking Paint - Alert Orange - 16 oz

(2)

KRY-K52131800-20

Krylon K52131800 Line-Up Bulk Athletic Field Marking Paint - NFL Blue

(1)

$111.99

/ Each (5 Gal Pail)

KRY-A03911004

Krylon A03911004 Quik-Mark Water Based Inverted Marking Paint - APWA Brilliant Red - 20 oz Can (Net Weight 17 oz)

(8)

SEY-16-679

Seymour Water Based Marking Paint - Fluorescent Hot Pink - 16 oz

(2)

SEY-16-671

Seymour Water Based Marking Paint - Safety Red - 16 oz

(2)

SEY-20-680

Seymour Water Based Marking Paint - Purple - 20 oz

(2)
Featured

Item

recommendations
PRES-SFP36

Presco Marking Flag Insertion Tool

RAD-SVE1-2ZGM

Radians SVE1 Type R Class 2 Economy Safety Vest with No Pockets - Yellow/Lime

(19)

PRES-2321PG

Presco Plain 2 inch x 3 inch with 21 inch Staff - Pink Glo

(1)

$78.19

/ Case (1000 Flags)

RAD-SV6G

Radians SV6G Type R Class 2 Two-Tone Surveyor Safety Vest - Yellow/Lime

(35)

KISH-B500

Kishigo B500 Enhanced Visibility Professional Utility Safety Vest - Black

(19)

PRES-2315OG

Presco Plain Wire Staff Marking Flags - 2x3 - 15 inch Staff - Orange Glo

(5)

$73.19

/ Case (1000 Flags)

PRES-PF91260Y-457

Presco Yellow Penant Flags 60 ft Strand

(1)

PIP-300-1000-BL

PIP 300-1000 Non-ANSI Two-Tone Surveyor Safety Vest - Blue

(21)

RAD-SV2ZGM

Radians SV2ZGM Economy Type R Class 2 Mesh Safety Vest with Zipper - Yellow/Lime

(43)

PYR-RVHL2910

Pyramex RVHL2910 Type R Class 2 Solid Safety Vest - Yellow/Lime

(28)

ERB-S721-PINK

ERB S721 Non-ANSI Women's Safety Vest with Zipper - Pink

(76)

PRES-MarkingWhiskers-Blue

Presco Marking Whiskers Blue

$145.59

/ Box (1000 Whiskers)

KISH-B102

Kishigo B102 Enhanced Visibility Multi-Pocket Mesh Vest - Blue

(86)

PRES-4521W-100

Presco Plain 4 inch x 5 inch with 21 inch Staff - 100/Bundle - White

(20)

$8.59

/ Bundle (100 Flags)

PSV-FIRE

Full Source PSV-FIRE Type P Class 2 Public Safety Vest - Lime & Red

(35)

PRES-PF91260M-457

Presco Multi Penant Flags 60 ft Strand

US2LN16

Full Source US2LN16 Type R Class 2 Solid Surveyor Safety Vest - Yellow/Lime

(117)

PRES-4530Y

Presco Plain 4 inch x 5 inch with 30 inch Staff - Yellow

(2)

$101.09

/ Case (1000 Flags)

US2LM17

Full Source US2LM17 Type R Class 2 Mesh Two Tone Safety Vest - Yellow/Lime

(32)

DEW-DSV521

DeWalt DSV521 Type R Class 2 Heavy Duty Surveyor Safety Vest - Yellow/Lime

(27)