Kishigo B108 Enhanced Visibility Multi-Pocket Mesh Vest - Brown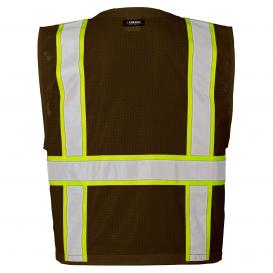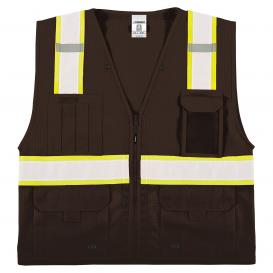 Select the size and quantity below.
Click "Add Another Color" for more options

Item#: KISH-B108
Color: Brown
Subtotal

(before discounts)

:
Step 1: Customization

Information
Next Step
Additional

Location
Step 2: Select Colors & Sizes
Select the size and quantity below.
Click "Add Another Color" for more options

Item#: KISH-B108
Color: Brown
Step 3: Review & Add to Cart
Please complete all required fields before submitting customization.
Description
Item#: KISH-B108 Description
Kishigo B108 Performance Features:
100% polyester black mesh
Zipper front closure with durable webbing reinforcement
2" wide high performance reflective material with 3" high visibility contrasting lime
Left and right mic tabs
2 lapel grommets
Non-ANSI Compliant
Pockets:
Two lower outside cargo pockets with adjustable flaps
Right chest 2-tier pencil pockets
Left chest radio pocket
Two inside patch pockets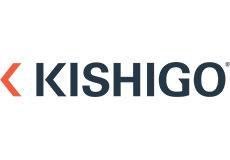 Established in 1971, Kishigo has reinvented high visibility clothing with its line of innovative and unique reflective apparel.
Item Reviews
Total: 106 Reviews

Rating: 4.8
Noah - 10/22/21
Great event vest
Great best for the event's team. Staff wore these and volunteers wore yellow. Made it incredibly easy to spot folks across a field with lots of people around. Plenty of pockets, clean name badges pocket, and radio shoulder clip.
Andrea - 10/21/21
GREAT BUY
I brought these pink breast cancer vests for my workers, they love them everyone does ask where did we get them from. I told them Full Source. No one else I know had these or has seen them in Pink even the men asked. This was a great buy.
Leebo - 10/02/21
Great product
Buy in bulk to cut the shipping cost. Shipping was slow but worth the wait.
Paul - 09/04/21
Love it
Good quality, fair price, fast shipping.
scaler - 07/24/21
well made
Have gotten lots of compliments, and I love pink so there's that.
John B. - 07/21/21
The size seems slightly small
I like the variety of colors available.
The perfect vest - 06/20/21
The vest is awesome
This is the perfect work vest.
Dowan R M. - 06/04/21
Plastic id display
Wasn't aware of the plastic id card holder on the vest or I wouldn't have bought it. The length is too long also. A vest should be short.
Daniel - 05/27/21
Well Made Looks Professional
Color matches our CAT equipment. Looks better than standard fluorescent green.
Concrete Mixer Driver - 05/15/21
Almost Perfect, But Falls Short
I deliver concrete and my truck is red & dark yellow, so I thought that I had found the perfect safety vest to work in other than florescent orange or lime. It's mesh so I stay cool in it. It matches my work vehicle so no complaints from corporate. It has a clear view pocket so I don't have to keep pulling out my wallet to show my ID and pockets for my ear plugs & safety glasses when not in use. But the fit is god awful! I wish that Kishigo would consider the safety factor in having a person wear a safety item that doesn't fit properly. There's a potential for the safety garment to snag on things and cause the person to lose balance and fall or get caught in moving parts and cause injury all because it doesn't fit you properly. I wear a size 2X, but because of Kishigo's sizing I have to wear a 2X-3X which is way too big. I can't even count how many times I've gotten caught/snagged on my truck just getting in/out, walking around the truck to inspect or climbing the rear ladder to clean up after a delivery. I've also tried the L-XL and that's too tight. If it is at all possible, please Kishigo offer the B103 line of safety vest in individual sizes (as you do for other items) for a more safer fit! Doing so might save someone from very serious injury!
Returns & Exchanges
30 Day Return Policy
Our return policy gives you 30 days to return your products. This 30 day period begins on the date your order is delivered and includes both business and non-business days. Returned products must be in new, unused, and resalable condition. Customized products cannot be returned. If something is wrong with your order containing customized products, please contact us at 904-296-2240
To start a return, visit our Returns Center or learn more by reading our .
Shipping Information
Under normal circumstances, in stock orders placed by 12:00 PM EST are usually shipped out the following business day (Monday through Friday, excluding national holidays).
Due to a recent surge in online ordering across the country, most in stock orders are currently shipping out in 1-3 business days. Orders containing products that are not in stock can take longer to ship. Products that are not in stock have an estimated ship time located in the stock status section of the product page.
Find more shipping information or how to track your order in the Customer Center.
EAN/UPC
EAN/UPC
Small/Medium : 801094114129
Large/XL : 801094114136
2XL/3XL : 801094114143
4XL/5XL : 801094114150
Trending
Safety Vests
products
Featured

Item

recommendations